Dobson House Wins the 2023 House Cup
20 Sep 2023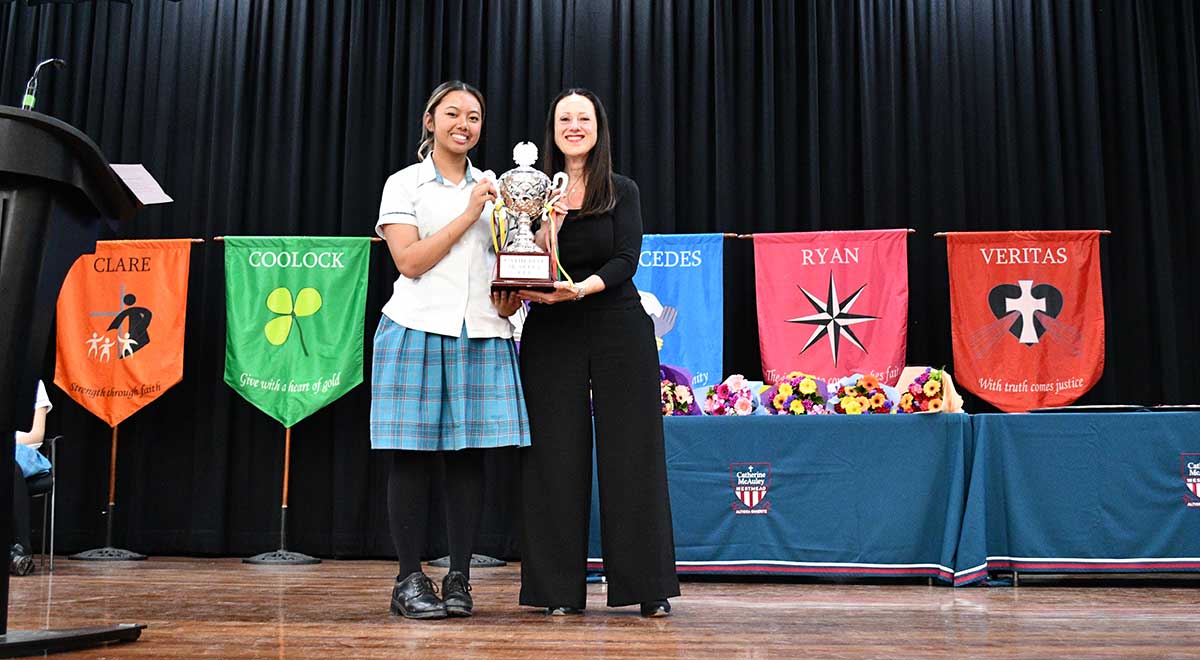 Liz S., Leader of Dobson House, receives the 2023 House Cup on behalf of Dobson House.
Congratulations to Dobson House who are the winners of the 2023 House Cup!
The House Cup is awarded to the House who has collected the most House points throughout the year. Points are obtained in a number of ways including House competitions, sports carnival results and merit certificates and awards received by students throughout the year.
The House Cup was presented at the Year 12 Farewell Assembly held in the Morley Centre on Friday, 15th September and was accepted by Dobson House Leader Liz Sager.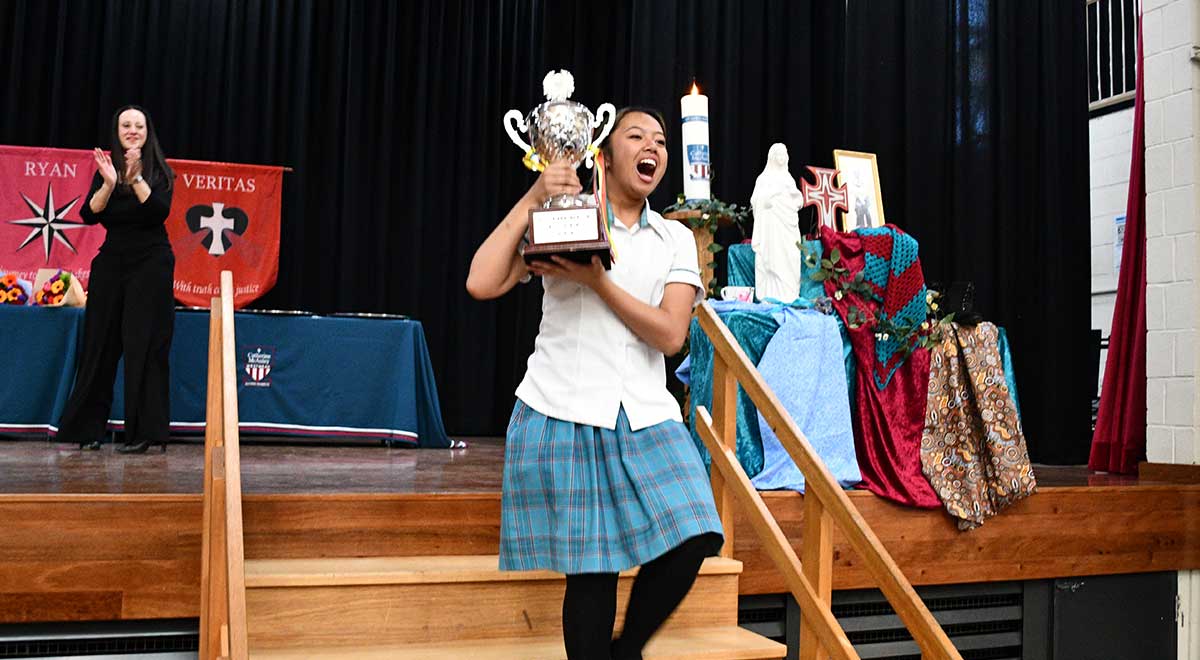 Place positions were:
1st Dobson
2nd Mercedes
3rd Clare
4th Veritas
5th Caritas
6th Ryan
7th Coolock
08 Sep 2023

Apply for the 2024 Teacher Scholarship Program today. Applications close Monday, 9 October 2023!

06 Nov 2023

This event will allow high school students and graduates the opportunity to have conversations and coaching sessions with experts from their desired field.