Why Us?
Let us help you decide on the right school for your child.
Discover Catholic education
Catherine McAuley Catholic College is a vibrant and contemporary school offering quality education for students.
Explore the amazing opportunities we're creating for our students
Discover Catholic education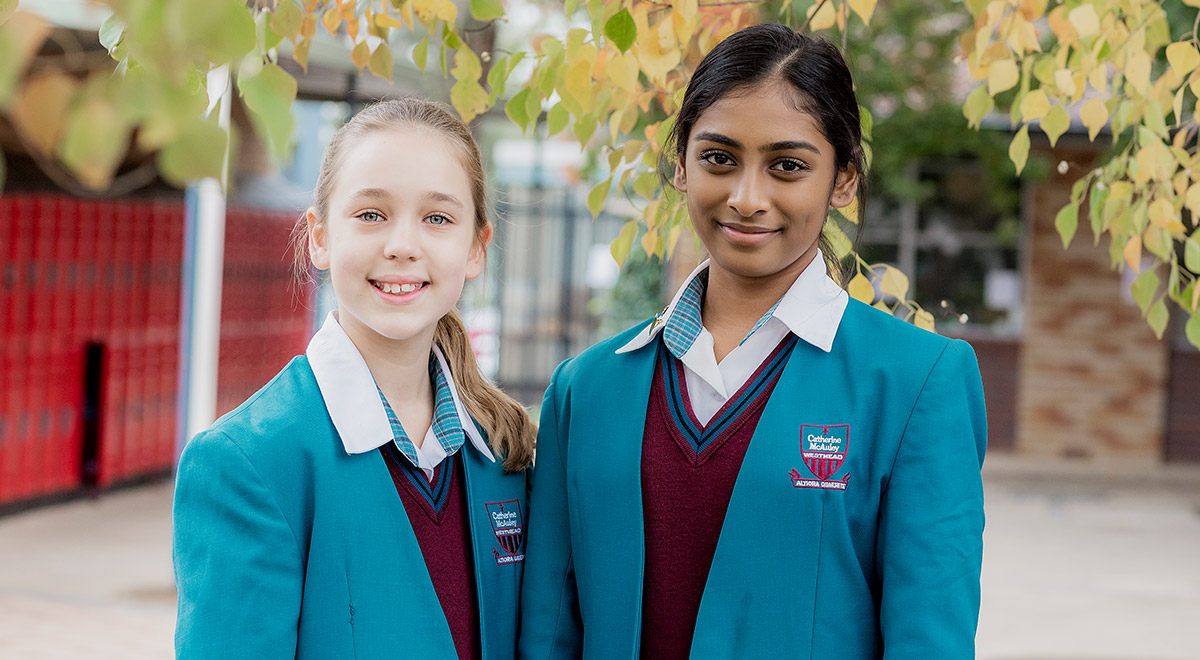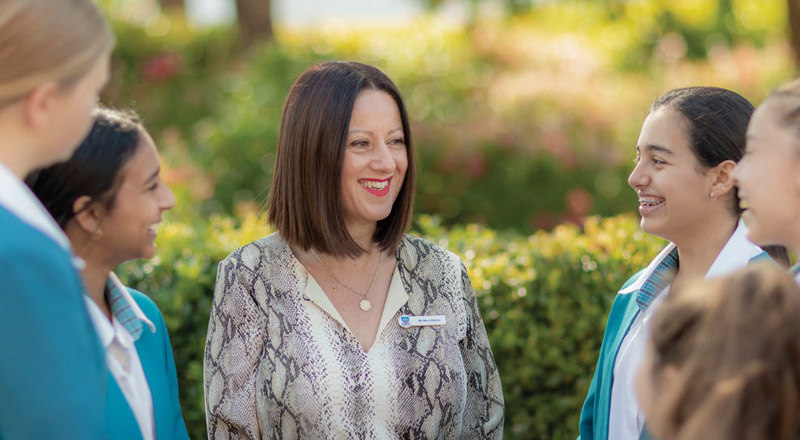 Throughout their time with us, we support and challenge our students to be open to new ideas and have the ability to make wise choices, as well as build a life that will be centred on contemplation and action, prayer and service.
Catherine McAuley Westmead is a Catholic systemic school offering a comprehensive education for girls from Years 7 to 12 in the Mercy tradition.
Discover what learning at Catherine McAuley looks like by browsing our latest news articles and social media posts.
What we offer
There are many reasons why families choose Catherine McAuley Westmead. The snapshot below will assist you in making the choice to join our caring learning community.
A welcoming and supportive community
Our school is committed to providing learning environments where students can thrive, feel safe and supported, and are nurtured to grow, belong and be confident.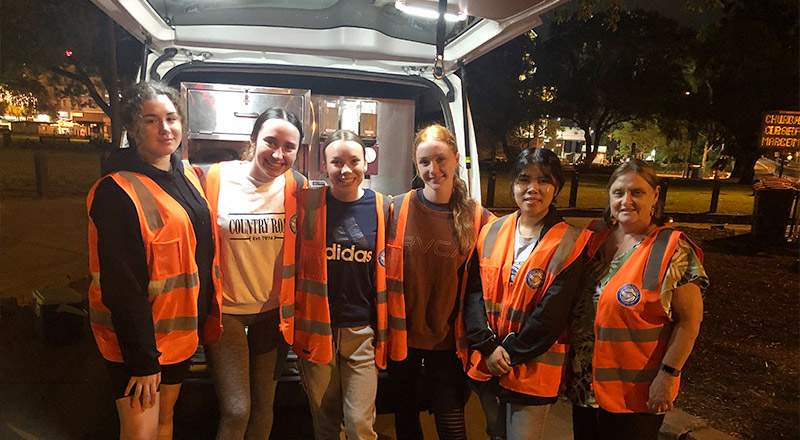 A strong tradition
We commit ourselves to the vision of Venerable Catherine McAuley to perform the ordinary extraordinarily well. In embracing our Catholic Mercy heritage and charism, we:
commit to excellence and innovation in girls' education
empower young women to be actively courageous and involved in social justice
value our diversity and inclusiveness
build community through hospitality
foster the development of the whole person.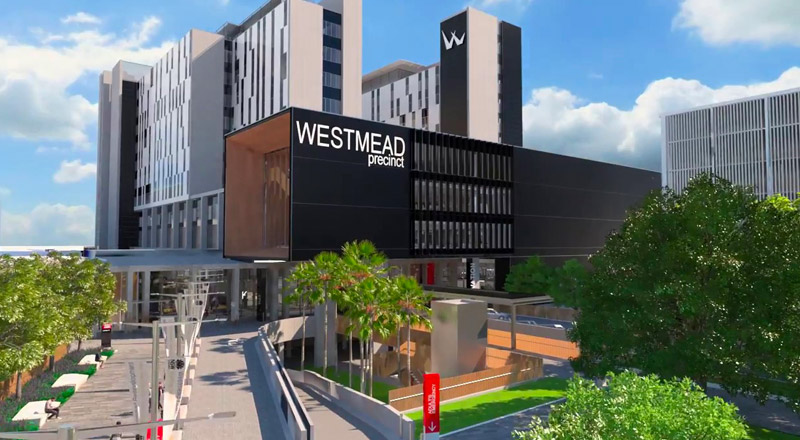 The perfect location
The school is located opposite a large hospital/medical research complex which has grown in both size and status since the school was founded. This has created demand for student places and provided opportunities for the school and students to participate in and learn from the work of these institutions. Catherine McAuley Westmead is part of a Catholic educational community which includes Parramatta Marist High, Mother Teresa Catholic Primary School and Sacred Heart Primary.

Find out more
Passionate teachers who care
Inspired learning starts with highly motivated and professional teachers. Our teachers make each student feel valued and safe, and help them strive towards excellence and be the best learners they can be.

Find out more
Innovative learning and teaching
Each student's unique strengths and needs guide the design of the learning opportunities we provide. Our expert teachers will tailor teaching to meet each student at their point of need, track how they are progressing, and respond with extra support when needed. After all, learning how to learn is equally important as what we learn!

Find out more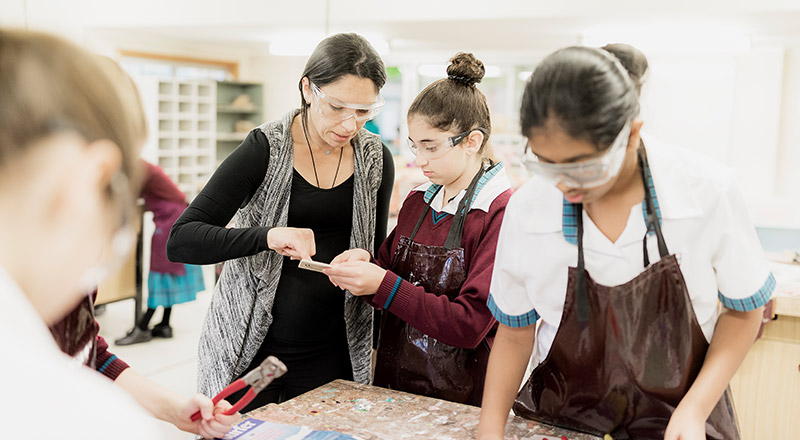 Excellent facilities
State-of-the-art technology and well-designed facilities support your child's learning. Our learning spaces are flexible to allow both group and independent learning experiences. Take a virtual tour of our school to see the the impressive facilities support your daughter's learning.

Take a virtual tour
Opportunities beyond the classroom
We believe it is important for students to pursue interests to find what they are passionate about. Our school gives them exposure to a range of exciting opportunities to unlock their creative potential, develop a talent or follow a passion.

Find out more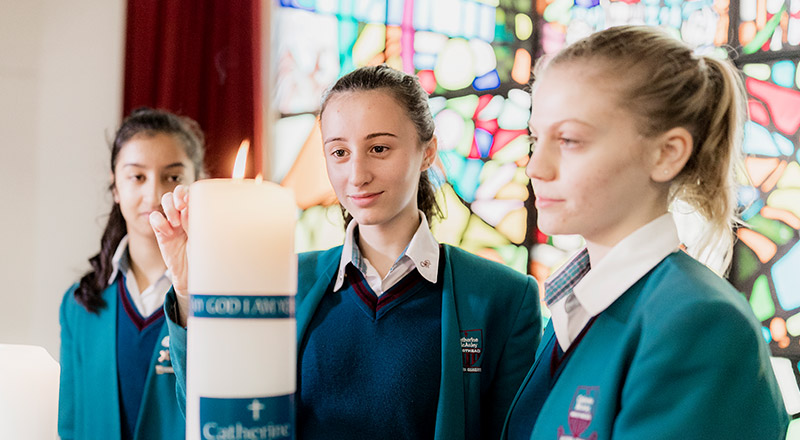 Faith-based education
The charism and heritage of Catherine McAuley lie at the very heart of our school. Our core Mercy Values of mercy, justice, excellence, integrity, courage and hospitality underpin all that we do.

All students take part in religious education classes, liturgical and non-liturgical prayer, and learning experiences designed to nurture and enhance each student's faith development and understanding.

Find out more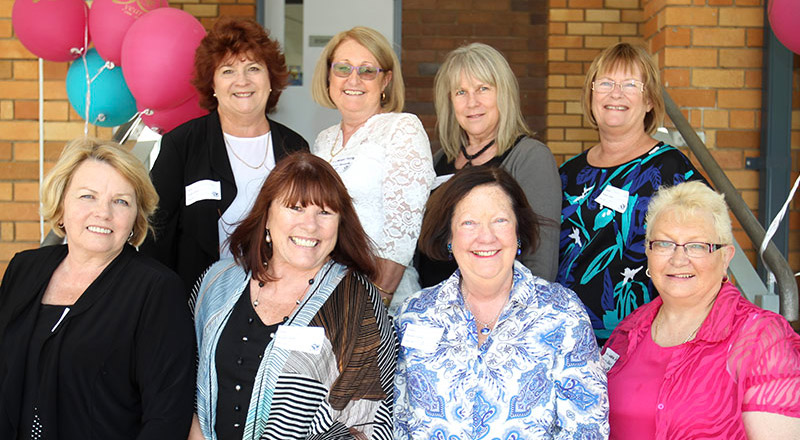 An active alumni
The Catherine McAuley Alumni Association was formed in 2006 to provide opportunities for past students to meet together and share their memories of their school days, as well as offer their expertise in mentoring and encouraging our present students.

Any person who is an ex-student or past or present member of staff of Catherine McAuley is eligible for membership of the Association.

Find out more
Quality schooling that is affordable
We keep our fees as low as possible so that all families have the opportunity to access a high quality Catholic education. Significant discounts apply for siblings. Ask about our flexible payment plans.
Other reasons to choose our school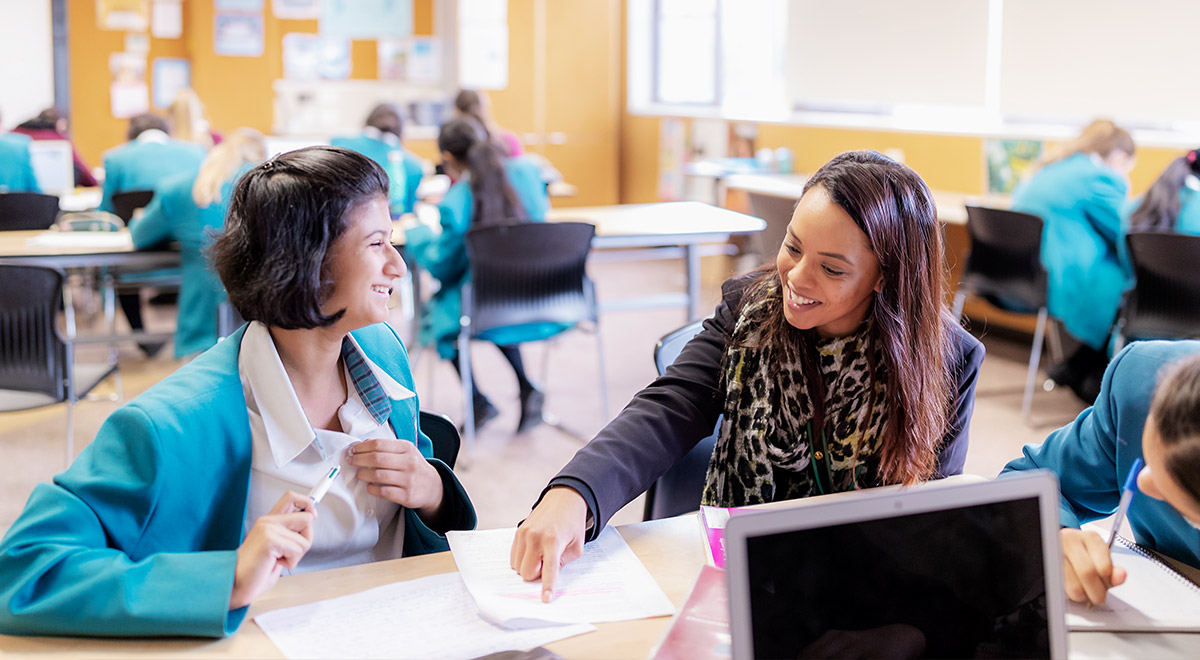 So happy we found Catherine McAuley for our daughters. Students are supportive of each other and teachers genuinely care. Great academic results but producing great young women too!
NATASHA SWAN - YEAR 7 & YEAR 9 PARENT AND CURRENT PARENTS & FRIENDS PRESIDENT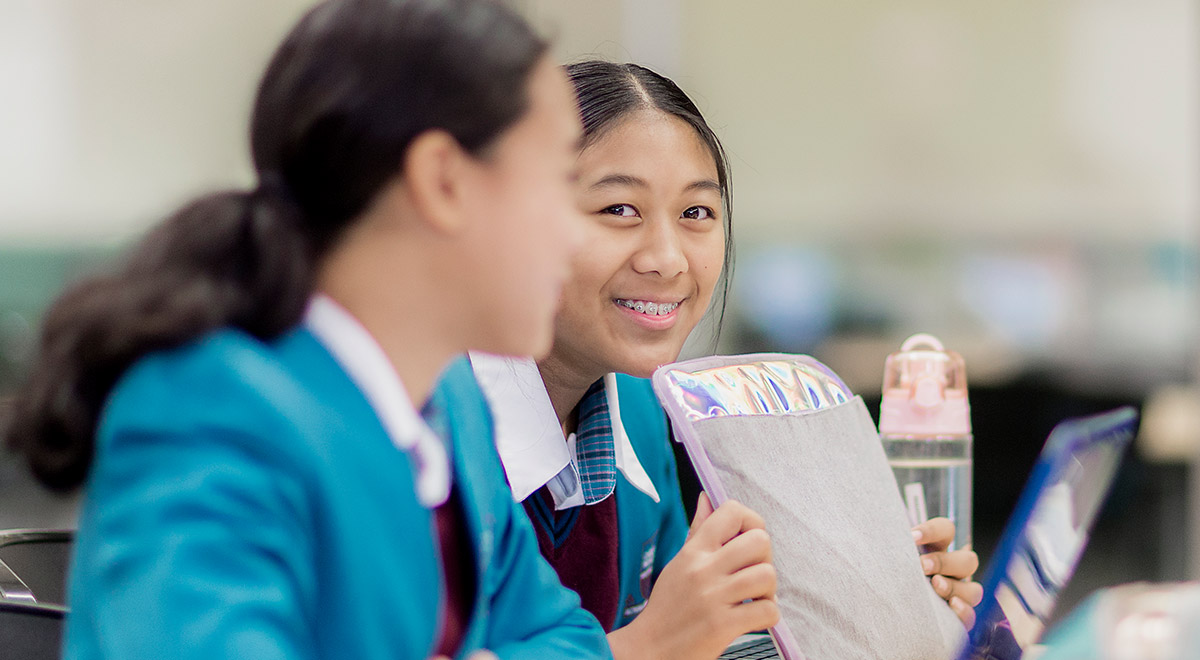 I have no doubts about who, and what, my daughters will become when they leave Catherine McAuley, because I see daily the opportunities for personal growth and success that the staff, and other students, provide for each other.
MARIA EKDE - TEACHER AND PARENT
Thank you for your interest in enrolling at Catherine McAuley
Families seeking enrolment are encouraged to speak to the College office about an enrolment pack. We also recommend they register for a school tour.
Should you have any questions regarding current vacancies, the application process or school tours, please contact our friendly Enrolments team on (02) 9849 9100 weekdays during school hours.
REGISTER YOUR INTEREST IN A TOUR
Considering enrolling at Catherine McAuley?
Find out how to enrol and discover the many benefits of joining our welcoming learning community.