School Life
Information about learning, extracurricular programs, student wellbeing, our faith journey and how our school works.
A Day in the Life of a Student
Catherine McAuley Westmead is a vibrant, diverse and multicultural community with an expert, innovative and dedicated teaching staff. We are a comprehensive school that is inclusive and equitable.
A Day in the Life of a Student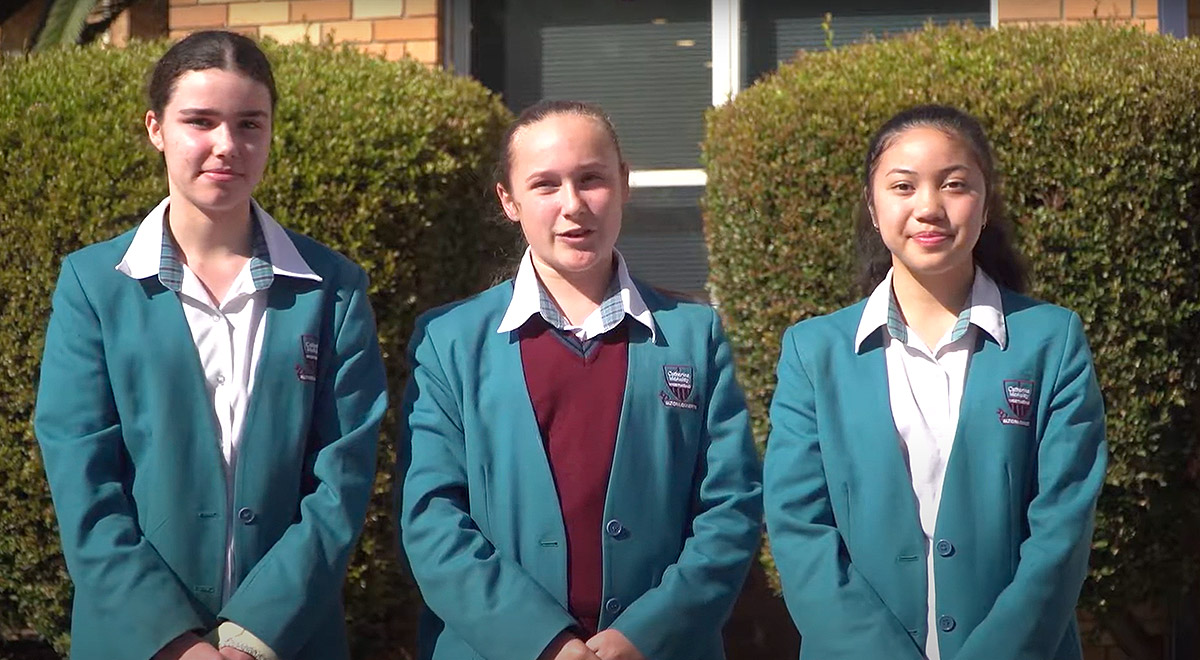 Student Wellbeing
The creation of a warm and inclusive community where all feel safe and valued, is a key focus of life at Catherine McAuley.

We support the social and emotional welfare of students and their families through effective strategies, recommendations, policies and procedures, guidelines and tools that enable healthy personal development in students and contributes to their academic success.
Student Wellbeing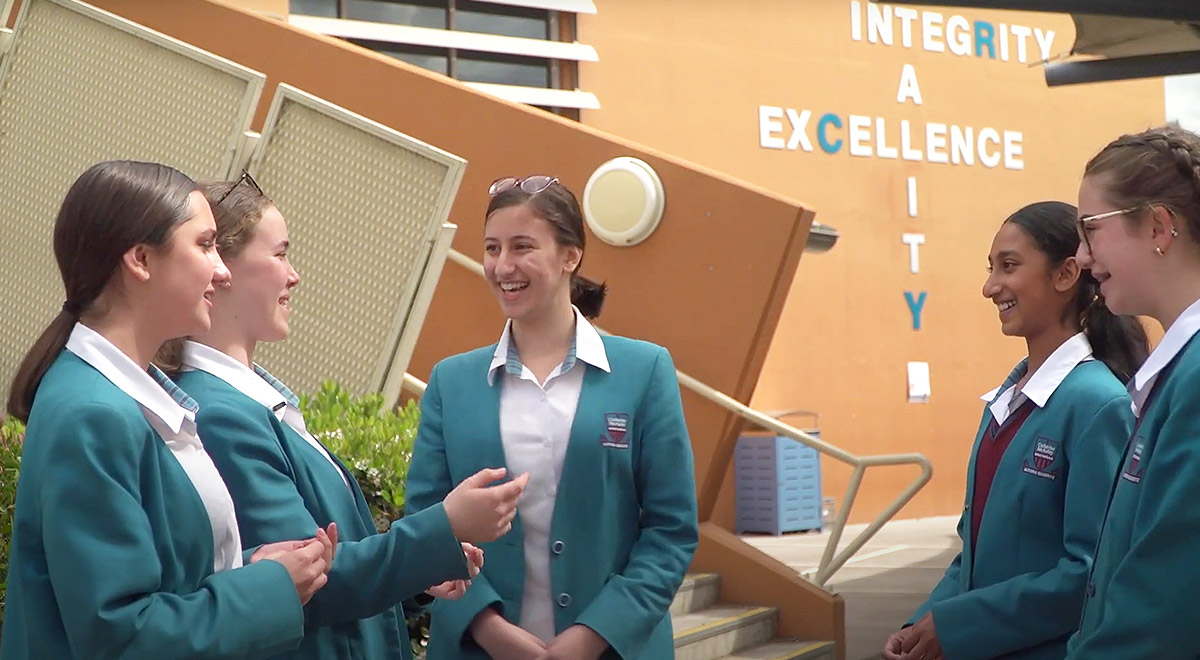 Learning at Catherine McAuley
Our approach to learning prioritises the skills required for young women to actively participate in a dynamic world as autonomous lifelong learners who are connected, adaptable, discerning and articulate.

We know that 21st century skills enable young women to collaborate, communicate and think critically and we apply the development of these skills to our learning. The learning and teaching strategies we employ are responsive to the needs of our diverse learners..
Our Faith Journey
The teaching of Religious Education is central to all schools in the Diocese who share in the mission of the Church to share the story and vision of Jesus Christ through a daily personal encounter with Him. This personal encounter is reflected in the school's liturgical and prayer life, sacramental preparation, attendance at parish masses, visits by the parish priest, pastoral care programs, social justice initiatives, music and art.
Our Faith Journey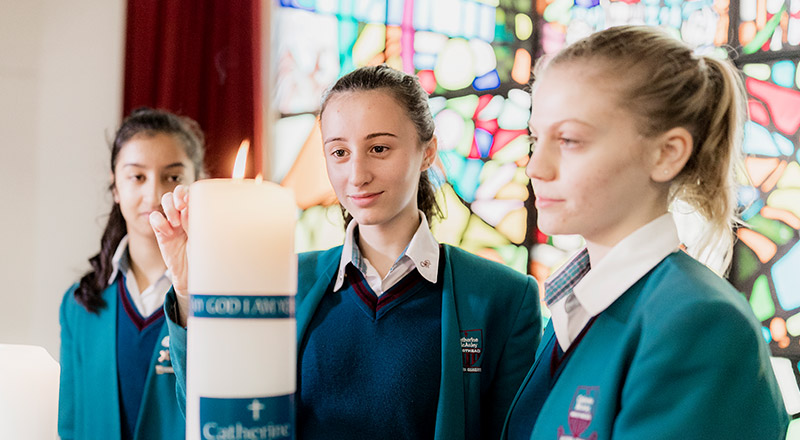 Beyond the Classroom
Our co-curricular programs aim to further develop and inspire students' skills, talents interests and passions.

School camps and retreats also offer fantastic opportunities for students to learn beyond the walls of our classrooms and to build strong relationships with their peers and teachers.
Sport
Sport is a valued and accepted part of a school's curriculum because it contributes to the development of the whole child. It provides a vehicle for a number of social, physical, emotional and moral learning, and is an important expression of our culture. Participation, enjoyment and skill development of all students are the cornerstones of school sport.
Sport