WYD Pilgrims Arrive in Paris
26 Jul 2023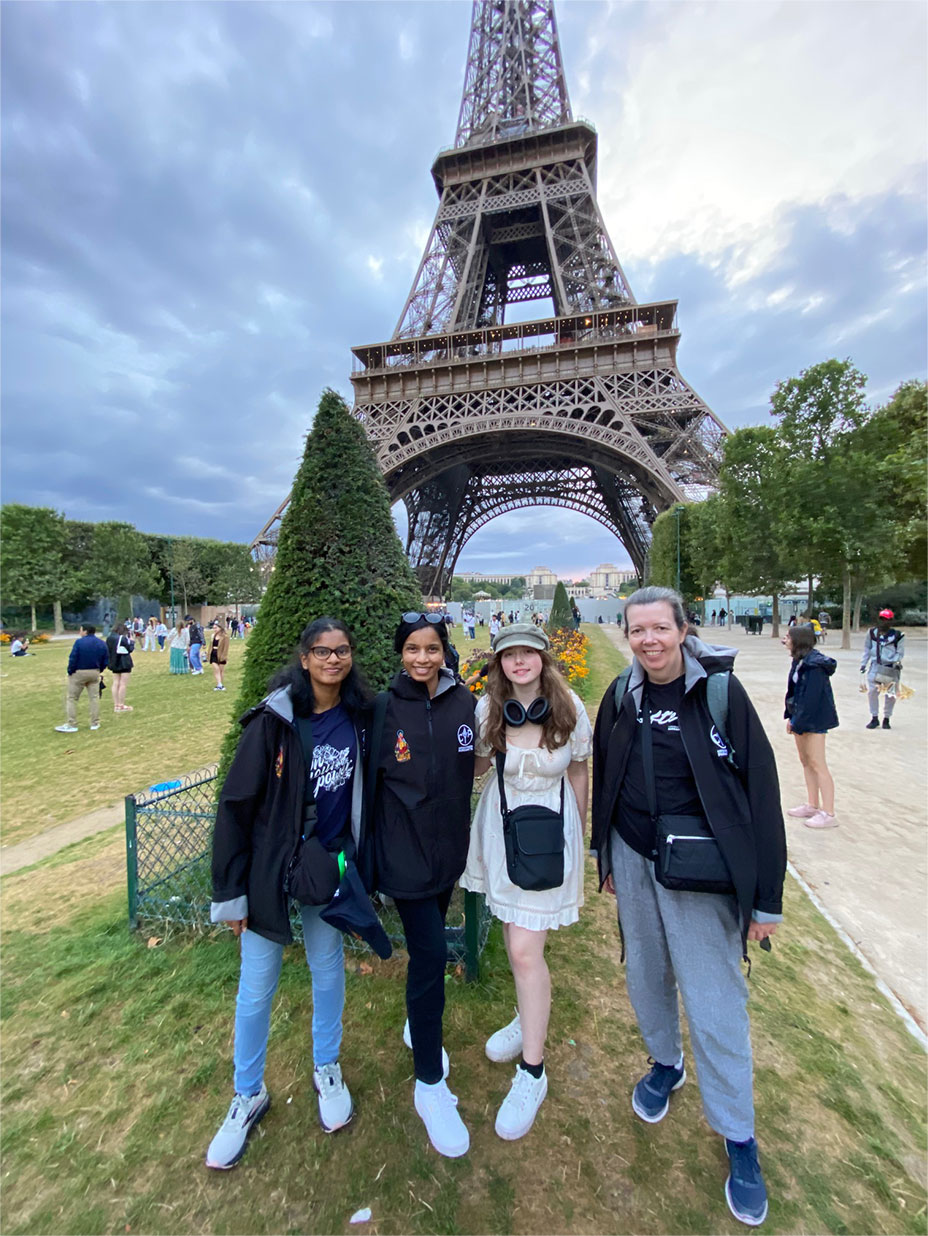 Our World Youth Day pilgrims had the chance to visit the Eiffel Tower whilst in Paris
Our World Youth Day pilgrims have arrived in Paris!
They have spent time visiting some of the beautiful churches in Paris including La Madeleine Church, the church dedicated to St Mary Magdalene, the Sacre-Coeur Basilica in Montmartre which overlooks the entire city and the Shrine of St Vincent de Paul, where the relics of this great saint are kept.
Miss Reynolds said it was special to visit La Madeleine Church on the feast day of St Mary Magdalene and she particularly liked one of the beautiful statues in this church depicting the wedding of Mother Mary to St Joseph.
"On Day 3 we began our day with Mass commemorating the feast of St Sharbel Makhlouf at the Shrine of St Vincent de Paul. We then visited the shrine of the Miraculous Medal, where Mary appeared to St Catherine Laboure. The famous Miraculous Medal was revealed to St Catherine in this place".
"We are praying for the intentions of our Catherine McAuley community everyday of our pilgrimage", said Miss Reynolds.
View Highlights from the Paris part of the World Youth Day pilgrimage:
08 Sep 2023

Apply for the 2024 Teacher Scholarship Program today. Applications close Monday, 9 October 2023!

06 Nov 2023

This event will allow high school students and graduates the opportunity to have conversations and coaching sessions with experts from their desired field.