Catherine McAuley Pilgrims Prepare To Leave For World Youth Day 2023
28 Jun 2023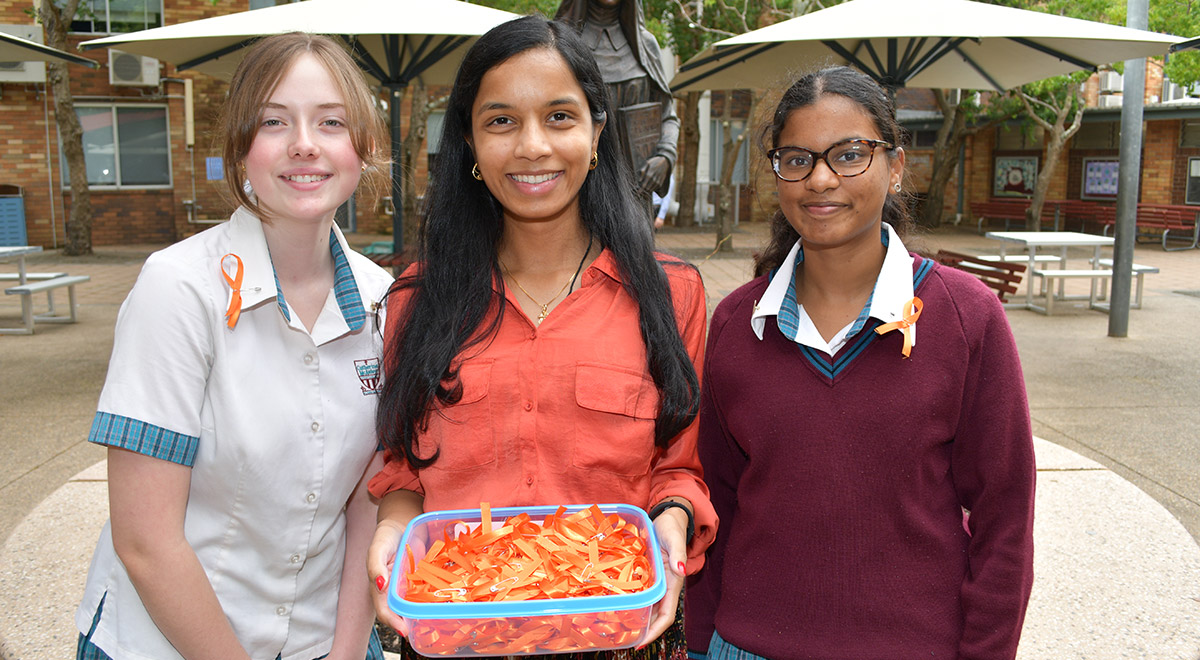 Year 9 students Grace and Aradhana will join Miss Reynolds for World Youth Day 2023
World Youth Day 2023 is nearly here with our pilgrims leaving on the 21st July for their three week trip.
Grace G. and Aradhana H., both Year 9 students, will join Miss Reynolds on this gathering of young people from all over the world. World Youth Day 2023 will be held in Lisbon, Portugal and will bring together millions of young people to celebrate their faith and sense of belonging to the Church.
Both Grace and Aradhana are very excited for their pilgrimage and each is particularly excited about certain parts of the trip. "I am looking forward to the Papal Mass because I want to hear the wisdom that Pope Francis will impart to the youth", says Aradhana. "I want to hear his perspective on the role youth play within the church. I am also particularly looking forward to Fatima because I have always been inspired by the story of Our Lady of Fatima and her apparition before three children as they were tending to their sheep. One of these children was named Jacinta, who later became a Saint and is who I chose for my confirmation Saint. I admire Jacinta for her courage and faith as she dealt with those who did not believe what had happened to her".
Grace says she is particularly looking forward to Lourdes and its waters. "I love the history of St Bernadette so to be able to visit myself will be special. I am also looking forward to visiting Assisi in Italy. My paternal grandparents are from Italy and they have always wanted their grandchildren to visit Italy so I love that I will have the opportunity to go."
Miss Reynolds will accompany the students and says she is looking forward to visiting the places where so many saints prayed, lived and worked. "The pilgrimage we will experience is inspired by many official Saints of the Church and we will be reminded of our own call as baptised Christians to live lives of holiness". Miss Reynolds is particularly looking forward to visiting the grotto where Our Lady of Lourdes appeared to St Bernadette. "I will be praying for the intentions of family, friends and the Catherine McAuley community at all the different Sacred sites we will visit along our pilgrimage".
I am looking forward to the Papal Mass because I want to hear the wisdom that Pope Francis will impart to the youth