Year 12 Extension Science Students Present To Educators From Around Australia
28 Jun 2023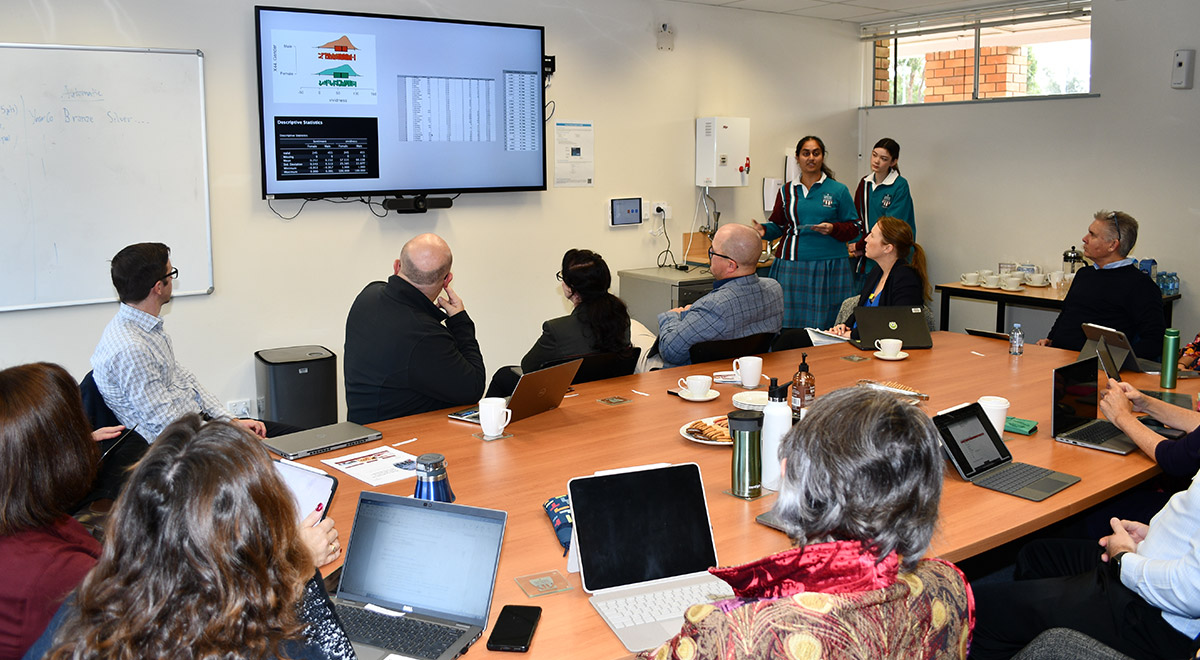 Simone and Larissa, Year 12 Science Extension students, presented their science extension research project to educators from around Australia
Year 12 Science Extension students Simone L. and Larissa L. have been working with the Marcs Institute (the research arm of Western Sydney University) for their science extension research project this year. On Thursday last week both Simone and Larissa presented their work to a group of educators from dioceses across Australia.
The Marcs Institute for Brain, Behaviour and Development conducts world-class interdisciplinary research that advances knowledge and finds sustainable solutions to practical problems concerning human interactions, new technologies, and our interaction with the environment. It has been an amazing opportunity for Simone and Larissa to work with researchers from this institute and to have access to their data for the science extension research project both students need to complete as part of their course. Simone and Larissa have met separately once a fortnight with researchers who have assisted them with their reports.
Simone's report is titled, 'Investigating the impact of music upon the vividness and sentiment of mental imagery when distinguishing between males and females'. Simone said she chose this research topic because it has real life applications and she has a keen interest in neuroscience. "Each person has a really unique set of characteristics that define them and understanding these will assist us in understanding how mental imagery can be harnessed in assisting clinicians".
Larissa's report is titled, 'How relationships impact the importance of vicarious memories'. A vicarious memory is a memory that people have in reference to events that they have not experienced first-hand but rather have heard second-hand. "Memory is closely related to psychology and psychology is a field I would like to pursue after school", says Larissa. "Psychology fascinates me because understanding how our brain works can benefit our connections with each other".
Simone and Larissa were happy to share their experience working with the Marcs Institute to the visiting educators. Their final report is due in August.