Students Knit With Love For The Wrap With Love Project
22 Jun 2023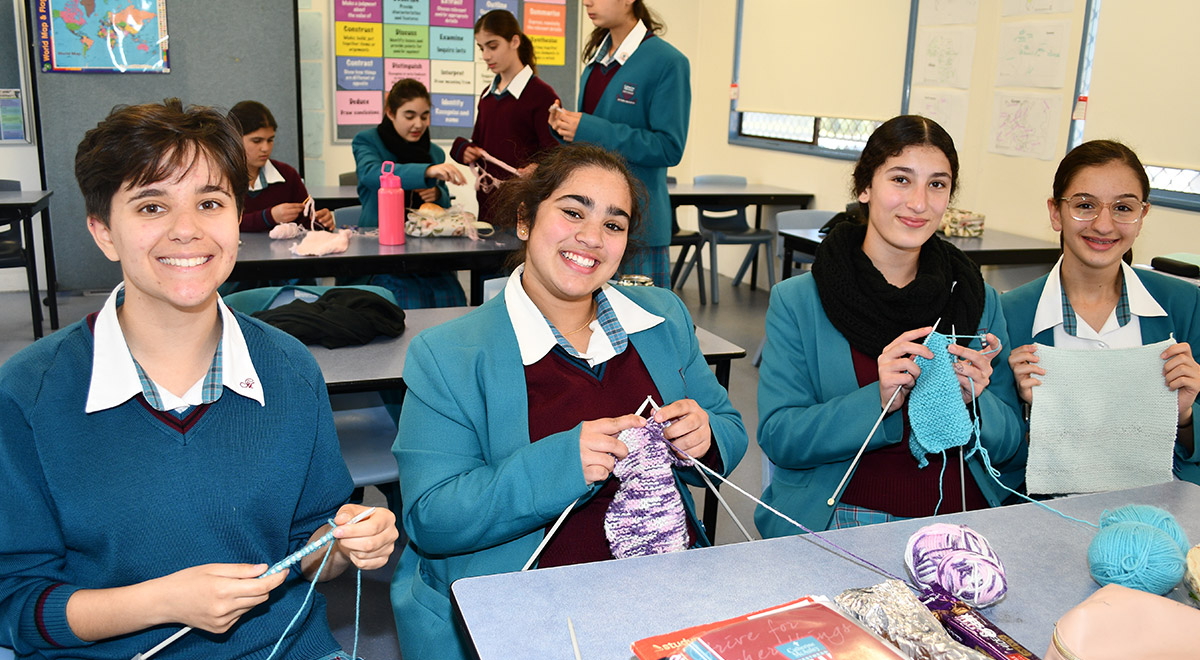 Catherine McAuley is participating in the Wrap With Love project for 2023
During the second half of this term a number of students have met together every Wednesday at lunchtime to knit squares for the Wrap With Love project.
Wrap With Love is a non-profit organisation which sends woollen wraps made by volunteers to communities all around the world. Catherine McAuley has participated in this social justice project for many years and has now started it up again post Covid.
Any student, parent, grandparent or family member is invited to knit squares and submit them to the school. All squares will be sewn together into blankets. Squares should be 25cm x 25cm (10 inches x 10 inches) and be made using No. 8 (4mm) needles with 8 ply yarn, cast on 50-55 stitches. Knit each row plain (ie.garter stitch).
The school will keep collecting squares until the end of Term 3. Students are welcome to see Mrs Lisa Williams for more information.
Patterns are available on the Wrap With Love website.