Senior Oztag Team Wins PDSSSC Grand Final
02 May 2023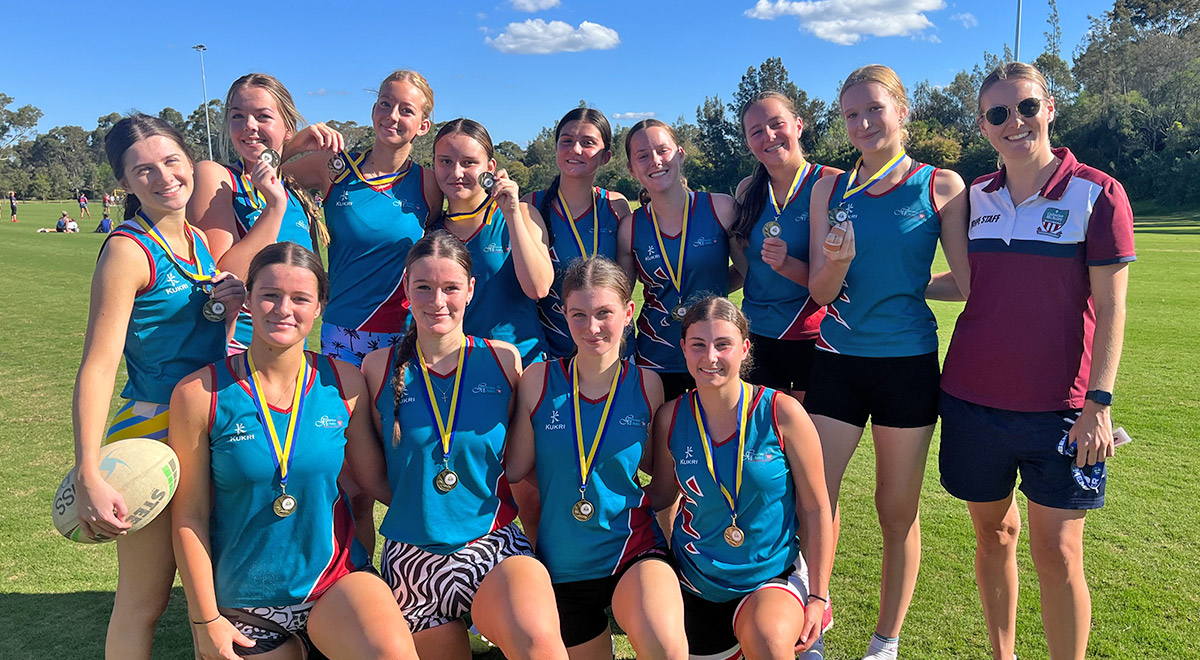 Congratulations to the Senior Oztag Team, shown with coach Ms Robson, who won the PDSSSC Oztag Grand Final.
Congratulations to our Senior Oztag Team who were victorious in their grand final match against St John Paul II Catholic College which was played last Thursday, 27th April.
The team demonstrated exceptional skills and great sportsmanship and earned a well-deserved win with a final score of 10-3.
Thank you to the coaches, Ms Robson and Mrs Muggleton, for their time and efforts in training and coaching the team.
The PDSSSC Netball and Football (Soccer) competition will commence on the 18th May.