Welcome To Ms O'Donoghue New Leader of Learning Mathematics
27 Apr 2023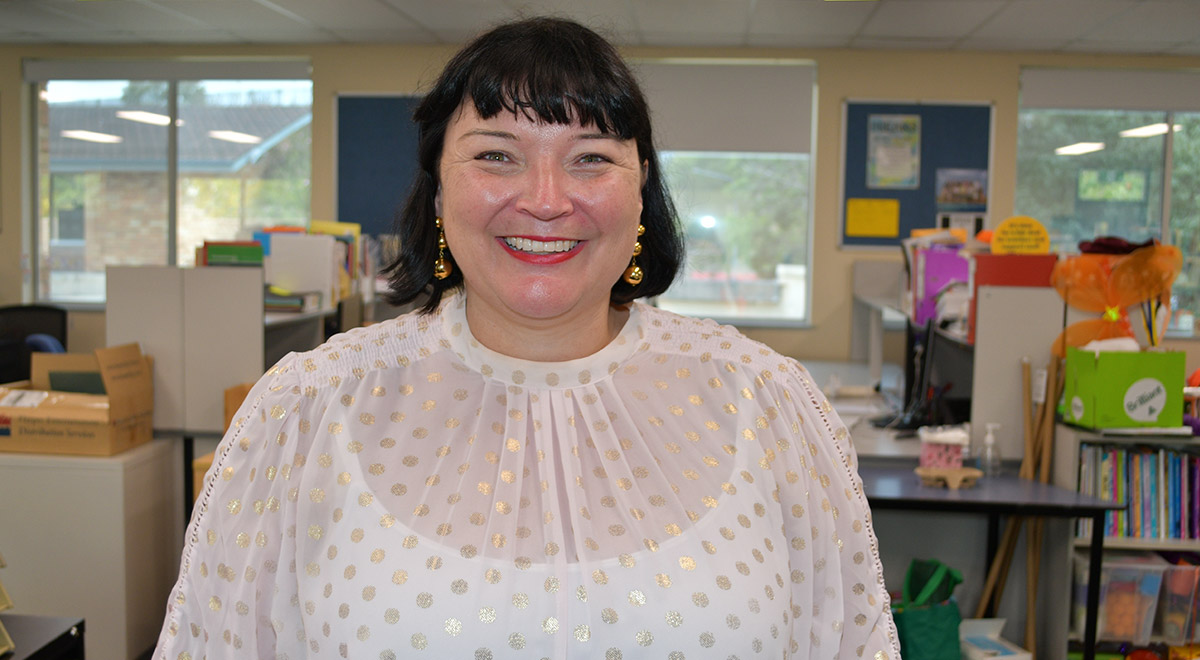 Ms O'Donoghue has commenced this term as the new Leader of Learning Mathematics.
The school warmly welcomes Ms Maryanne O'Donoghue who commences this term as the new Leader of Learning Mathematics.
Ms O'Donoghue has joined Catherine McAuley after working for the past seven years at St Vincent's College, Potts Point as the Director of Boarding and Teacher of Mathematics.
Ms O'Donoghue has been teaching for over 20 years and says that she loves maths teaching because it is the subject which has all the answers.
"There is so much joy in mathematics because maths is in everything that you do", she says.
I particularly love the light bulb moments I see with students when they finally understand something. That is the joy you get from teaching and it is amazing to watch. I love guiding students towards those moments as that always gives me joy.
Ms O'Donoghue says that she is very pleased to be back in the Parramatta area having grown up here and attending Cerdon College herself as a student.
Ms O'Donoghue's mother went to OLMC so she is familiar with the Mercy charism and looks forward to working with Catherine McAuley students.
I had my first two classes on Wednesday morning and all the students were very friendly and polite.
Ms O'Donoghue says she is looking forward to working with the new Mathematics syllabus which is coming next year and working with the dedicated teachers in the Mathematics Department.
Her advice to students studying mathematics is to ask lots of questions. "Ask, ask, ask. Don't sit back", she says.
"I would rather students ask questions than sit and ponder for a long time and not know the answer. Don't ask your friends, ask the teacher! Asking can take practice but students should never feel like the question is the wrong question. There are no wrong questions".
When not teaching at McAuley Ms O'Donoghue enjoys spending time with her cavoodle Alfie and reacquainting herself with the Parramatta area as they go walking together. Ms O'Donoghue also likes cooking, in particular baking, and reading and bingeing TV.
This term the school also welcomes Ms Josette Bonello who has joined the Support Staff Team as the Teacher Administration Assistant.
Welcome to both Ms O'Donoghue and Ms Bonello!