Years 9 and 11 Students Attend Study Skills Session with the Study Skills Specialist
23 Feb 2023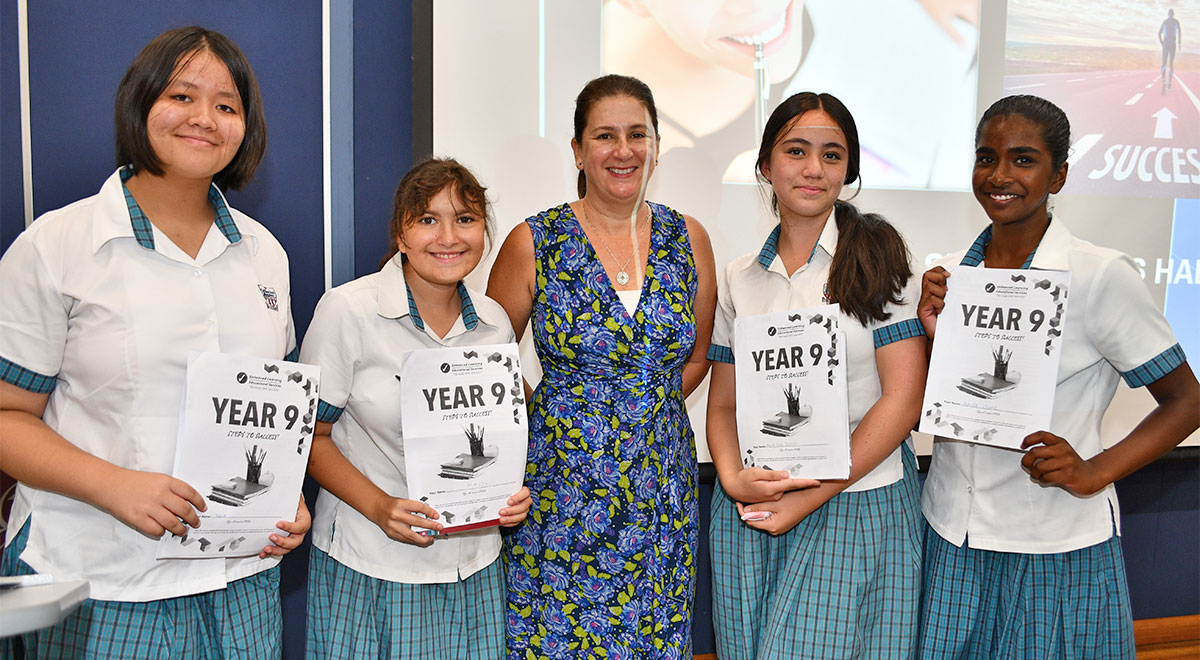 On Tuesday, 21st February Years 9 and 11 students attended a session with Dr Prue Salter, the 'Study Skills Specialist', to help the students improve upon their approach to study.
The sessions with Dr Salter, from Enhanced Learning Educational Services, focused on helping students identify changes and improvements they could make to their approach to their studies in order to maximise their results while minimising stress.
The main areas covered were working effectively in the evenings and dealing with distractions, managing time efficiently, planning for assessments, making brain-friendly study notes on a regular basis and using a wide variety of active study techniques to suit individual learning preferences.
Parents are encouraged to review the handout from the session with students and discuss the main areas identified where changes need to be made.
All students and parents at Catherine McAuley have access to the study skills website to help students develop their skills. Details on how to access this website and the log in details are regularly given in the Need To Know section of the Catherine McAuley Weekly Review.