Year 10 Student Graduates From The Future Is Bright Trades Program
07 Dec 2022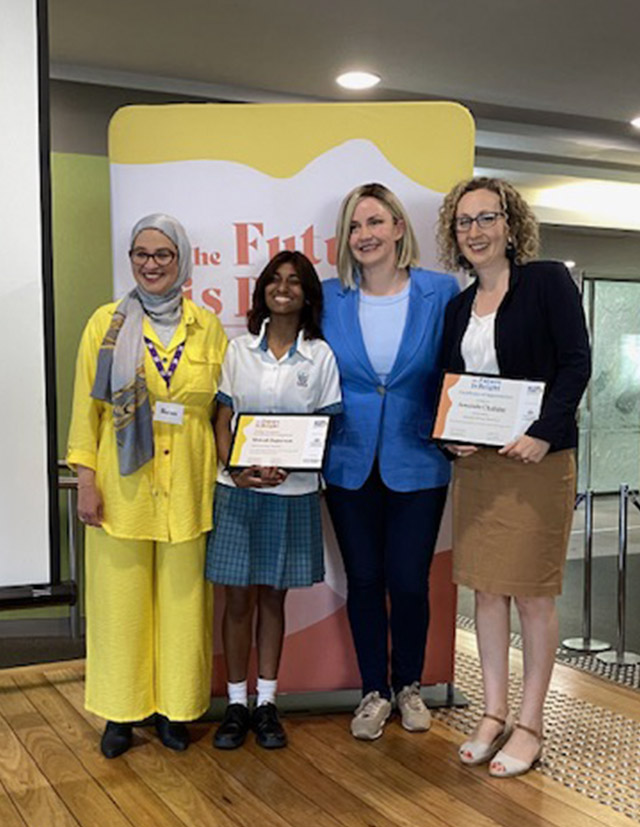 Shivali (centre) pictured with the founder of Western Sydney Women, Ms Amanda Rose (2nd from right) and Mrs Amanda Chahine, Catherine McAuley Careers Advisor (1st on right)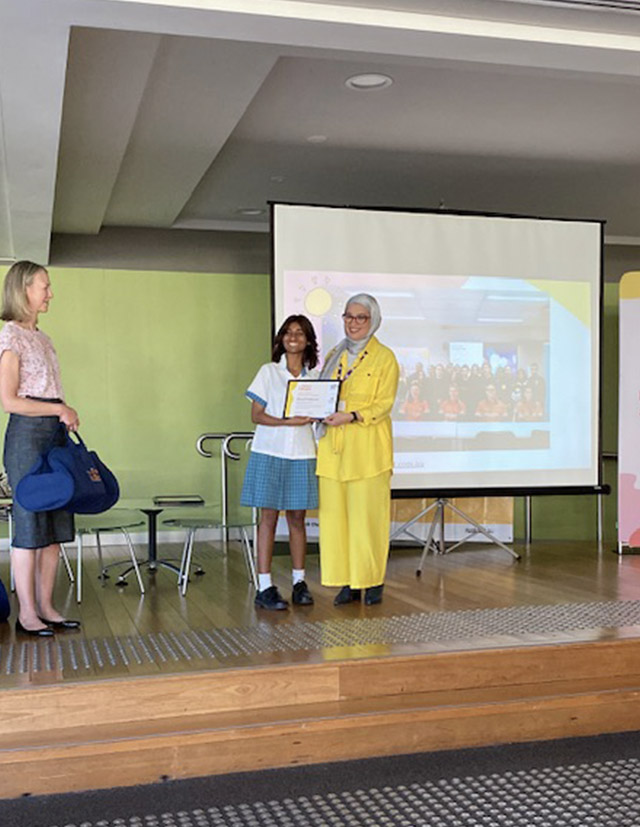 Shivali S. recently graduated from the 'Trades Future is Bright Mentoring Program'
Congratulations to Year 10 student Shivali Sujeevan who graduated last week from the 'Trades Future is Bright Mentoring Program' run by Western Sydney Women.
This program saw Shivali attend a number of trade days and regularly attend Zoom meetings to gain tips on how to work in a trade.
The graduation event was held at Endeavour Energy.The program has the intention of empowering the next generation of women and high school girls to consider and pursue careers in STEM, Trades and Aviation and provide them with the tools they need to succeed. Shivali has a particular interest in aerospace engineering.
Through the six month program participants have been able to create connections through one-on-one mentoring, attend networking events, build confidence with experience days and were provided with career guidance.
Well done Shivali!