2022 Year 12 Student Named VET in Schools Student of the Year - Western Sydney and Blue Mountains Region
29 Jun 2022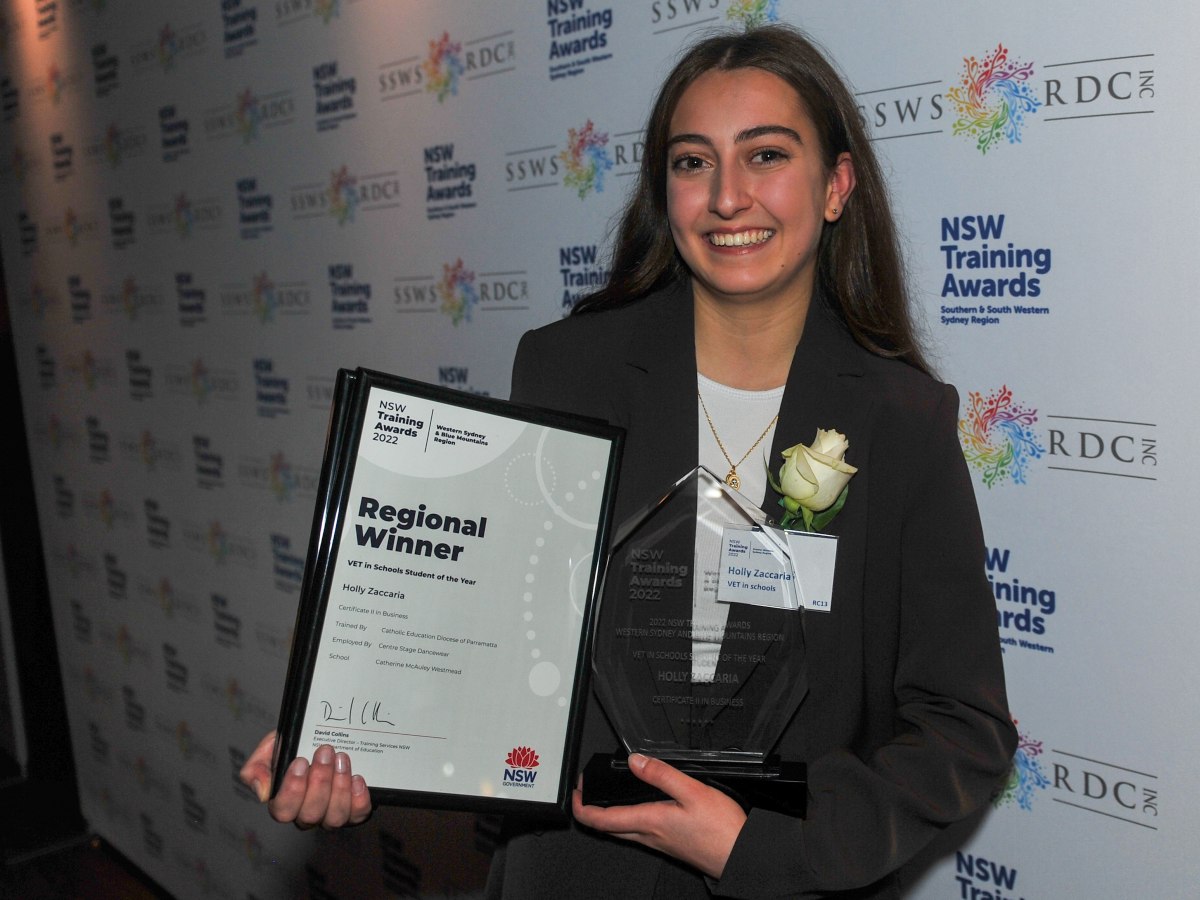 Holly, Year 12 Business Services student, has been named as VET in Schools Student of the Year - Western Sydney/Blue Mountains
Congratulations to Holly Z., Year 12 Business Services student, who has been named as the VET in Schools Student of the Year - Western Sydney and Blue Mountains region! This award was announced on Friday evening, 24th June at the NSW Training Awards.
The 'VET in Schools Student of the Year' is awarded to an exceptional student who is undertaking accredited vocational education and training as part of their HSC program of study.

"I am very honoured for this award", says Holly. "I really love my VET subject Business Services as I like that our classroom is set up like an office environment and not like a structured classroom. I enjoy the business environment and plan to do a Bachelor of Business Administration after Year 12".

Holly's teachers Mrs Grima and Mrs Relan said that they are both very proud of Holly being named VET in Schools Student of the Year for the region. "Holly is a committed, hard working student and this award recognises her outstanding achievements in her Business Services course. It's also a great example of the fabulous opportunities that a VET pathway has to offer".

Well done to Year 12 students Daniella O. and Macy S. who were also nominated for the award.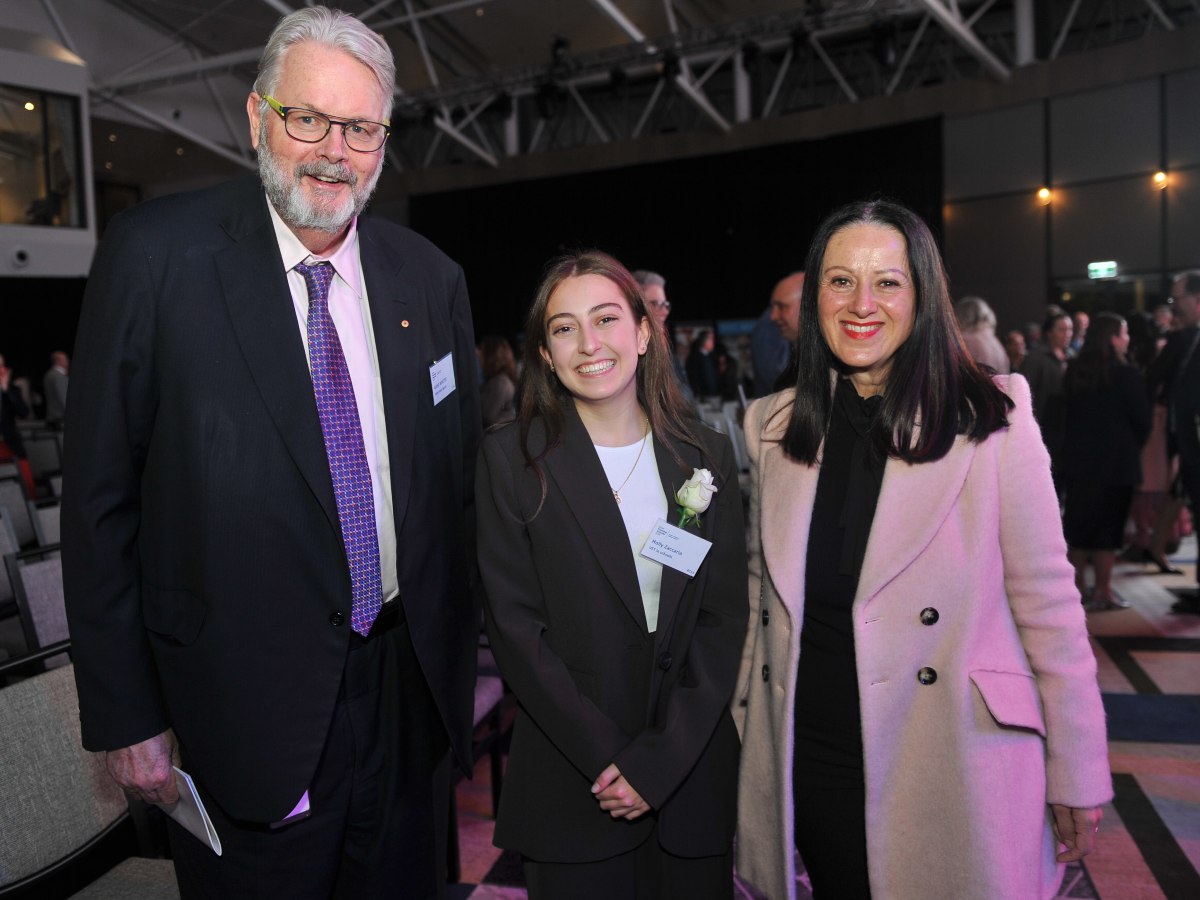 Holly with Mr Greg Whitby, Executive Director, Catholic Education, Diocese of Parramatta and Ms Mary Refalo, School Principal, Catherine McAuley Westmead
Holly will now be automatically in the running for the State award as she will represent the Western Sydney/Blue Mountains region for the NSW VET in Schools Student of the Year. "I have been asked to sit for an interview and do a 5 - 10 minute presentation as part of my nomination for the NSW award". The final winner of the NSW VET in Schools Student of the Year will be announced on 16th September.