2022 Year 12 Student Awarded the Bishop of Parramatta Award for Student Excellence
25 Aug 2022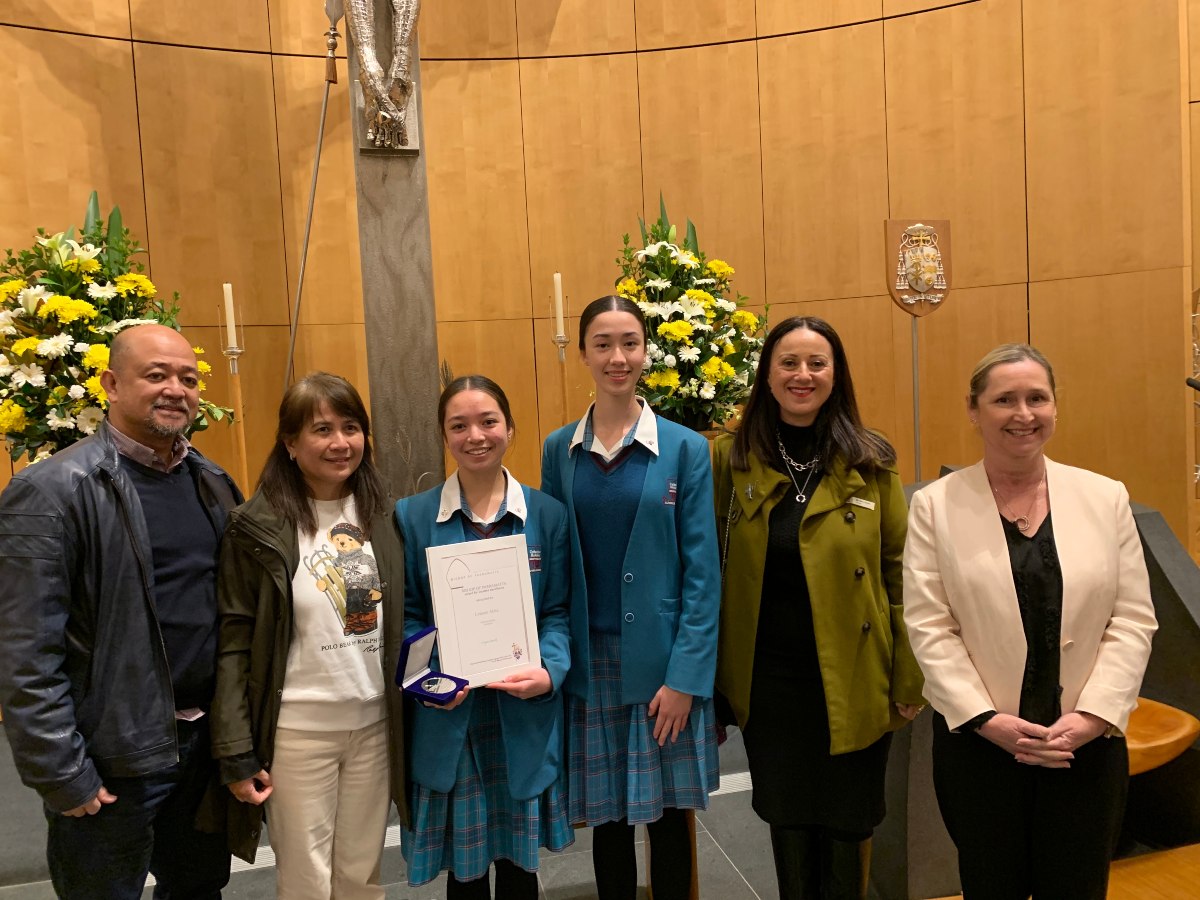 Leanne A. holding her Bishop of Parramatta Award for Student Excellence. Shown on left are Leanne's parents, and from right is Year 12 Coordinator Ms Beadman, School Principal Ms Refalo and Year 11 student Jasmine O, who read the citation
Congratulations to Year 12 student Leanne Alata who has been awarded the 2022 Bishop of Parramatta Award for Student Excellence.
This annual award is given to one Year 12 student from each Catholic school in the Diocese of Parramatta. It recognises students who witness their Catholic faith and achieve well in their academic, sporting, creative, vocational or community endeavours.
Leanne was presented with her award at a special ceremony held at St Patrick's Cathedral, Parramatta on the evening of Wednesday, 24th August 2022.
Jasmine Ong, Assistant Leader of Social Justice read out the following citation:

Leanne is a woman of Mercy who in her parish and school witnesses her Catholic faith. She is involved in parish initiatives at St Andrew's Marayong. She has a love of learning and challenges herself in academic pursuits. Leanne is placed in the highest level in all her subjects. Despite the difficulties of the Covid lockdowns, Leanne has shown leadership and creativity in her role of Leader of Liturgy especially in building and growing sincere and genuine relationships. Leanne is a most worthy recipient of the 2022 Bishop's Award.