2022 McAuley Team Are Futsal Champions!
19 Oct 2022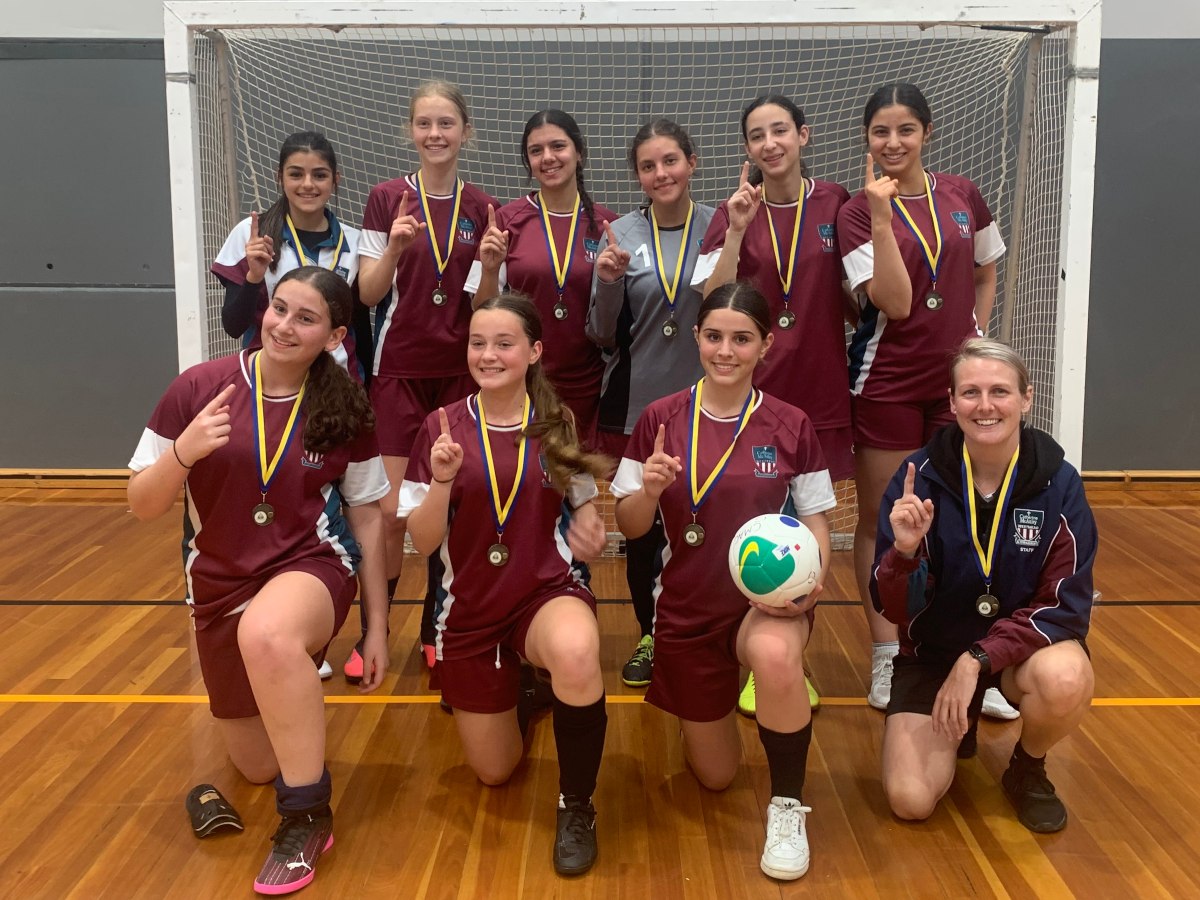 The winning Intermediate Futsal Team who were undefeated at the PDSSSC Futsal Gala Day.
The McAuley Intermediate Futsal Team were announced as the Futsal Champions at the PDSSSC Futsal Gala Day held on Tuesday, 18th October.
The team played outstandingly against all opponents and were undefeated in their six games! Coach Ms Robson said that the camaraderie and sportswomanship shown by the team was matched by their exceptional skill level! Catherine McAuley beat Cerdon in the final with a score of 4-2.

Futsal is a 5-a-side indoor football game played on a basketball-sized court. It has similarities to indoor soccer.