2022 McAuley Students Raise Funds For St Vincent de Paul At The Winter Sleepout
25 Aug 2022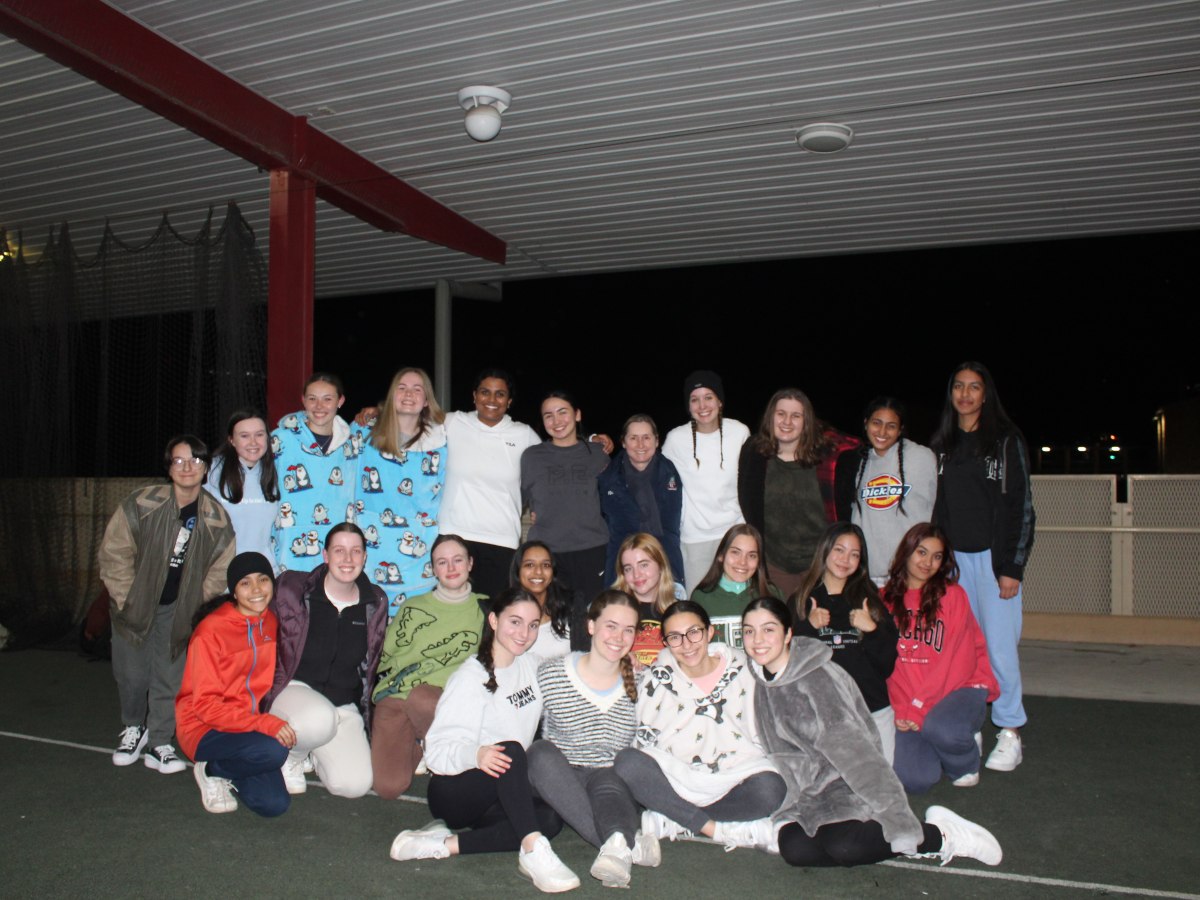 63 Catherine McAuley students took part in the St Vincent de Paul Winter Sleepout which took place at school last Friday night. $2040 was raised for this worthy cause.
Alannah Elias, Leader of Social Justice and Jasmine Ong, Assistant Leader of Social Justice, have written the following report:

As Social Justice Leaders, it is our job to shed light on the injustices often seen in our world. Homelessness is an extremely prevalent and pressing issue and is something that we chose to raise money for and spread awareness about. Especially in winter, homelessness becomes a situation that is a lot tougher to get through with chilly mornings and an icy wind making it difficult to get through the night - this is something the winter sleepout allows students to experience first-hand.

The purpose of the event, rather than just raising money through lunchtime sales or raising awareness around the school with posters, was that we invited senior students to experience just a fraction of what it would be like to experience homelessness for one night. With dinner on a $2 budget, sleeping bags and cardboard, we came together to raise money for those without a home and gain insightful knowledge about the harsh reality of not having a warm bed and a filling dinner every night.

The night started with dinner and some games with friends (technology free, very social and interactive). Then it was time for bed which was the hardest part - It was definitely very challenging and the cold didn't help ease the difficulty to get comfortable sleeping on the floor. Often girls woke up from the cold or had to find corners to escape the wind. As hard as it was, it was a really eye-opening experience that we will never forget.

This initiative is something that happened annually before Covid, and so being able to bring back this tradition has been an exciting work in progress, and we are extremely grateful to the students who participated and the staff who spent many hours helping to organise the event, and for taking a Friday night to stay with us.