2022 Year 8 Poetry
09 Mar 2022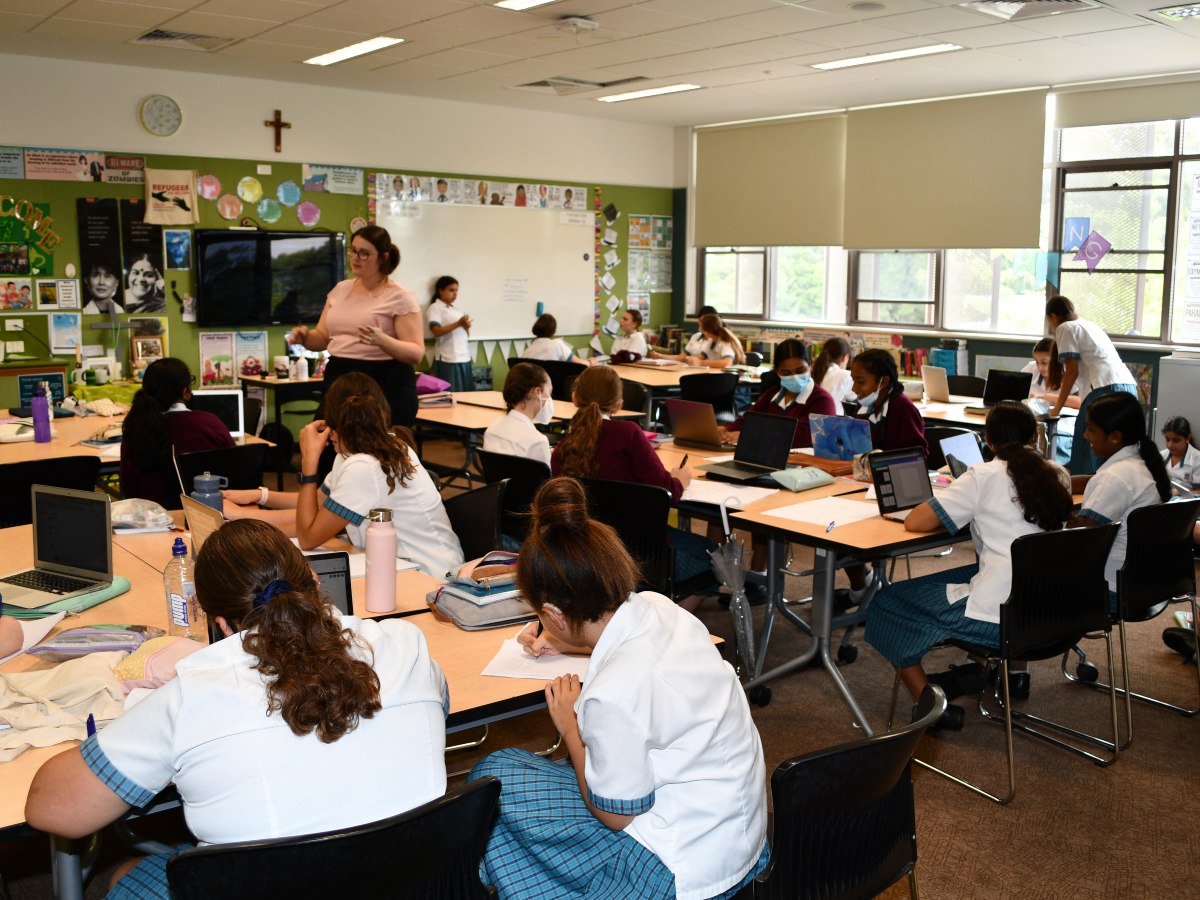 Year 8 English students of Ms Shipley have been writing poems about Australia in a style similar to Dorothea Mackellar's famous poem 'My Country'.
Poem of Australia by Annelise T. and Lara Z.
I love swimming with the waves
the cool and bright blue waters
On those hot summer days,
I love the sweet sound of birds
As the morning sunshine occurs
while running through the fields
I get an Australian summer feel.

The Aussie landmarks
Each to their own
The place that I call home,
Famous places tourists come to
This country has a lot to see, who knew?
I love a busy centre point tower
However, the parking takes an hour.

Australia has recovered from multiple natural disasters
Which the NSW Services have been able to master,
Floods, fires and droughts all in one
Kangaroos and koalas are all on the run,
This is a place of history
Where the sun says hello and goodbye.

Covid 19 a worldwide pandemic
It was a hard year to be academic,
Online learning all time long
You weren't even allowed to sing along,
Protests began
And Scott Morrison wasn't a fan.

I love Australia,
The nature and animals
It's unimaginable,
The Aussie landmarks
Each to their own
The place that I call home.


My Country Parody by Alex J. and Cassandra L.

I love a sunburnt country,
A land of bushland and beaches,
Where horizon is drawn,
As far as the great ocean reaches.

I love a midnight sky,
Of sparkling stars in the south,
And a classic Aussie lunch,
The taste of Vegemite in my mouth.

I love her sapphire oceans,
Though polluted with plastic and paper,
Full of dirt and debris,
It's up to us to save her.

I love her wide, green forests,
But now they're being cleared,
The trees and animals were beautiful,
Before they disappeared.


My Country Parody by Zoya D. and Danijela J.

I love the sound of crashing waves
My hair dancing with the wind
All happening along the coastlines of Australia
With so many memories to bring.

I hear the rainbow lorikeets chirping in the trees
I see the sun peaking through the green and golden leaves
The buzzing sounds of birds and bees
And when I close my eyes I feel at ease.

I love a sunburnt country
The animals and distant plains
I love the Australian outback
And all that it contains.

Buildings towering over
The grey air filling our lungs
People feeling like ants in their shadows
In the Australian city, where trees once belonged.