2022 Celebrating International Women's Day
08 Mar 2022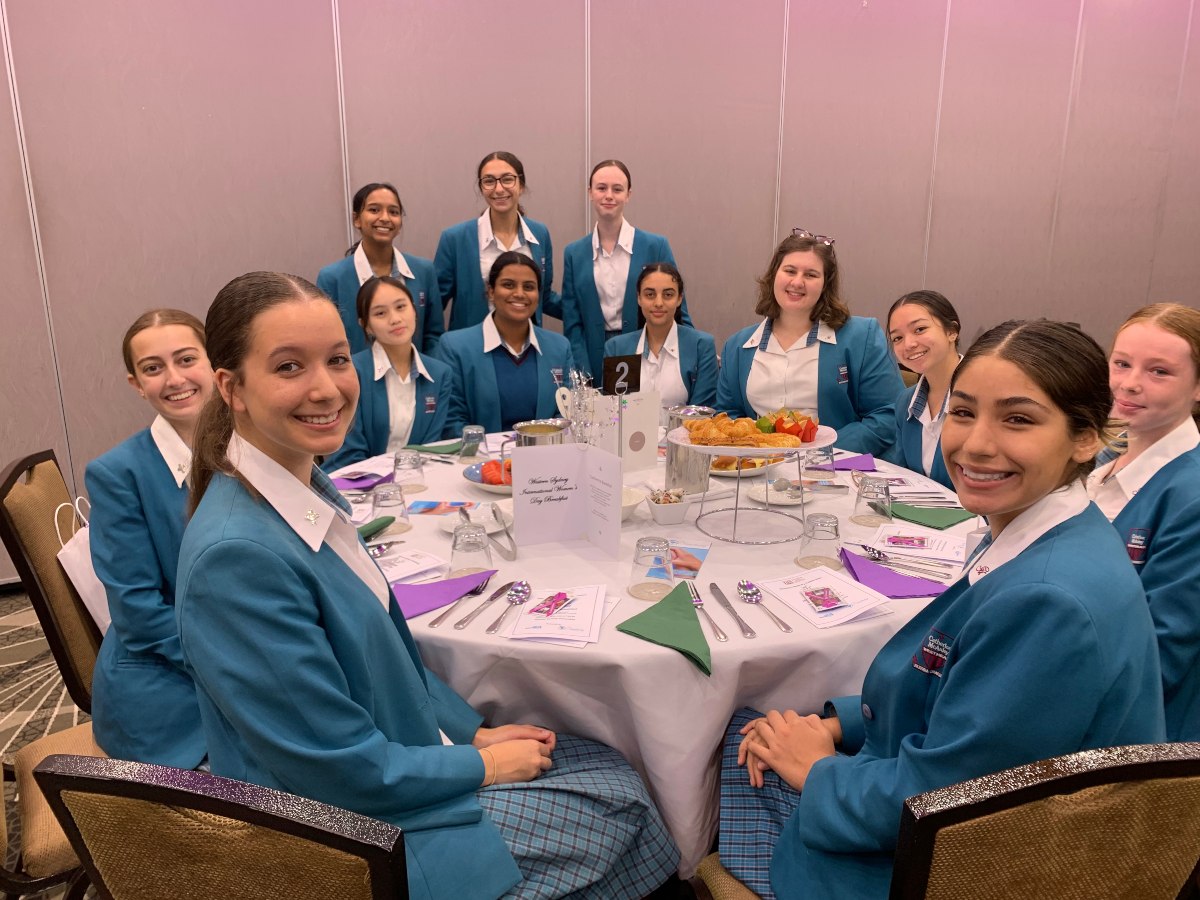 Tuesday, 8th March was International Women's Day and to mark the day the Year 12 Student Leaders, along with Mrs Refalo, School Principal and Mrs Beadman, Year 12 Coordinator, attended the Western Sydney 29th Annual IWD Breakfast hosted by the Zonta Club of Sydney Hills.
The breakfast was held at the Novotel Parramatta with keynote speaker Ms Renee Wootton, Manager Strategy and Planning, Western Sydney Airport, addressing the attendees. Amy H., Leader of Coolock House, said that she found listening to Ms Wootton very inspiring as she is a woman who is not only working in a male dominated field but who is dominating it. "We need to celebrate women like Renee Wootton more", says Amy. "Hearing her tell us that her journey hasn't all just been successes and that she has had some failures too is a good message to hear. She told us how she has learnt to work through failure and continue to persevere despite setbacks and that this has helped her become where she is now. This is very inspirational to hear".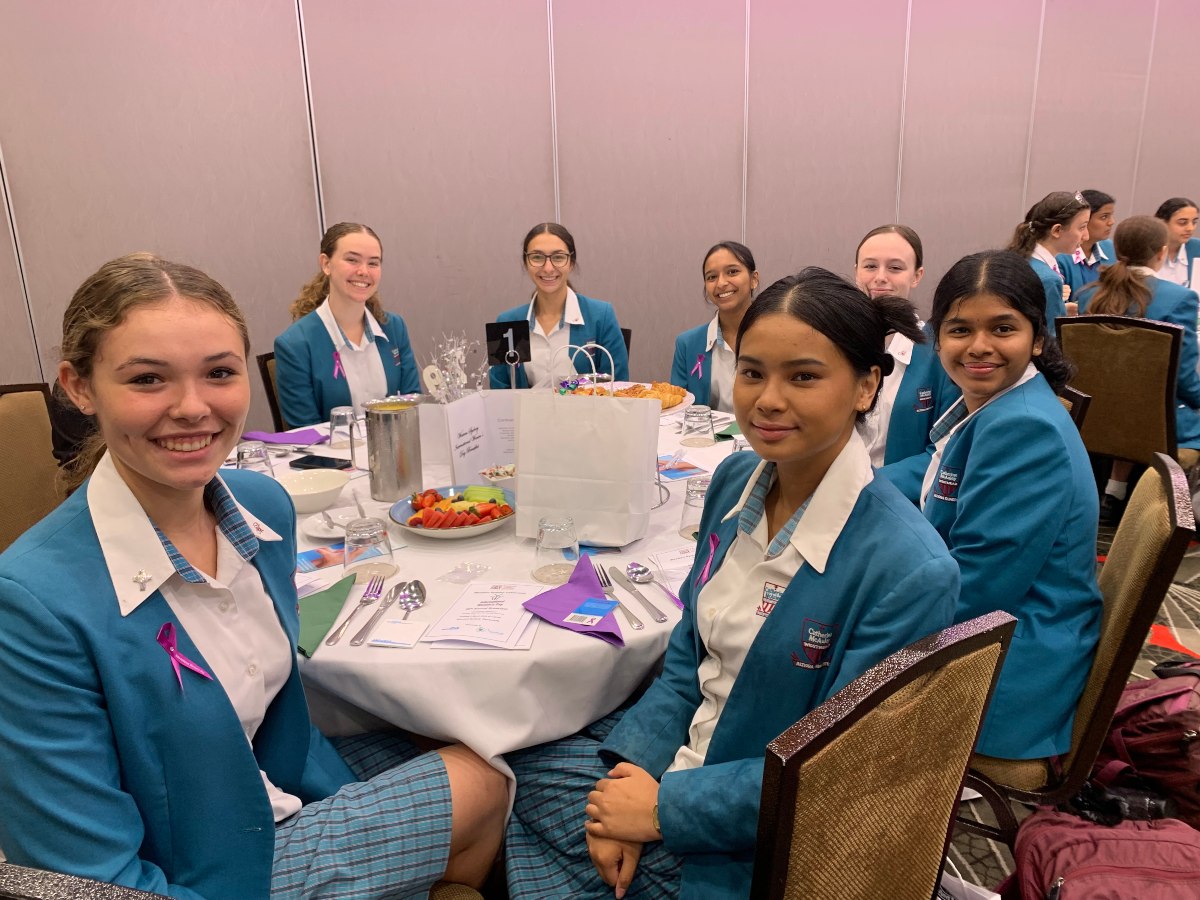 Darby H., Leader of Clare House, also attended the IWD breakfast and said it was a wonderful opportunity. "Renee Wootton, as an indigenous woman, has definitely 'broken the bias' which is the theme for 2022. I also enjoyed listening to the Lord Mayor of The Hills Shire who spoke about his respect for women. And it is always good to be able to meet students from other schools."
In the words of Amy, Leader of Coolock House, she hopes all McAuley students remember to believe in themselves. "As women we are able to achieve anything we put our minds to. Success doesn't come overnight, we actually have to work at it and put ourselves out there a bit, but if we do we can see our goals turn into reality".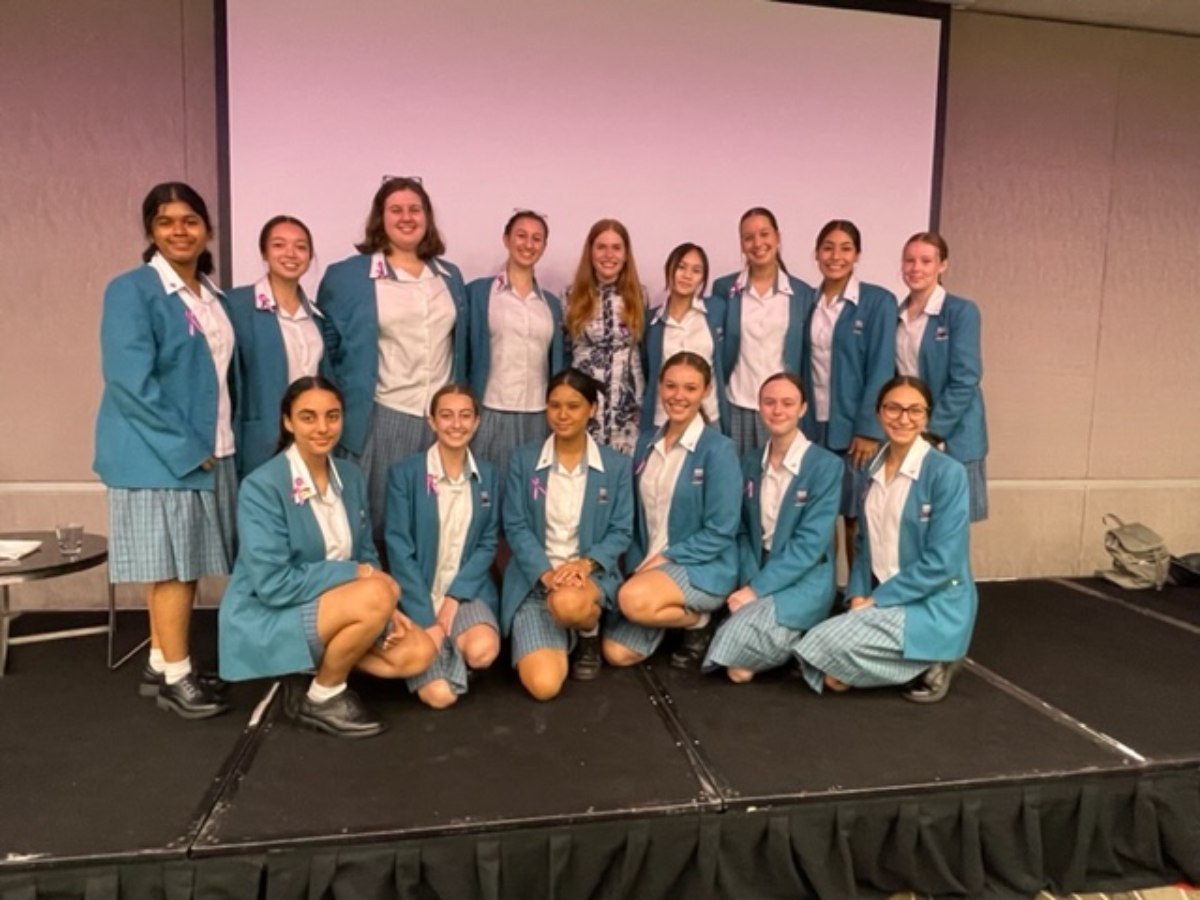 Keynote speaker Ms Renee Wootton, Manager Strategy and Planning, Western Sydney Airport, with Year 12 student leaders.