2022 Catherine McAuley Totem Project
07 Apr 2022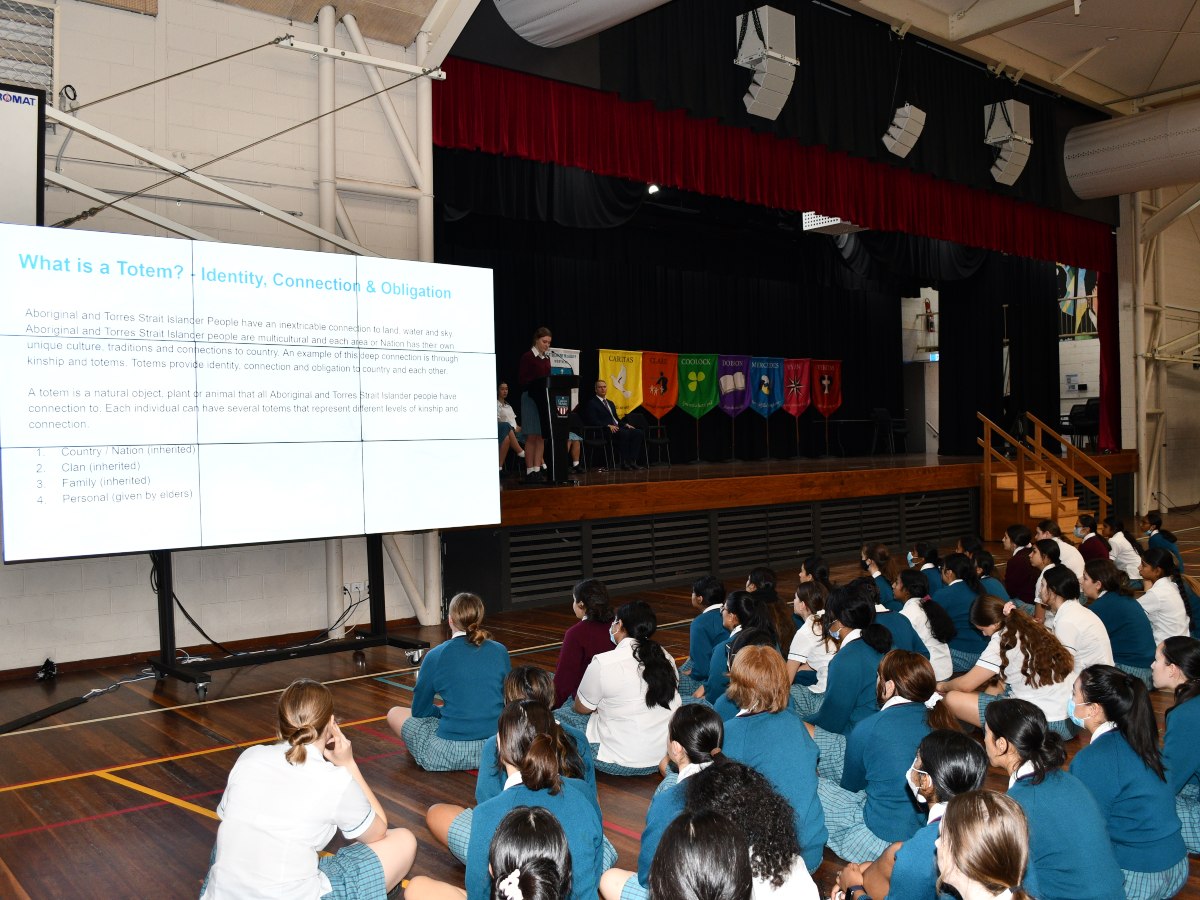 Catherine McAuley is participating in a totem project aimed at highlighting the Aboriginal and Torres Strait Islander People's inextricable connection to land, water and sky. Led by The Strong Sisters, a group of indigenous students at the school, all students have been invited to join the project to work together to introduce totems and promote environmental sustainability.
A totem is a natural object, plant or animal that all Aboriginal and Torres Strait Islander people have connection to. Each individual can have several totems that represent different levels of kinship and connection. The Catherine McAuley school totem is the eel.

The eel has been chosen as the school's totem because the land the school stands on (in the City of Parramatta) has been occupied for over 60,000 years by the Burramattagal people, a clan of the Dharug. 'Burra' means eel and 'Matta' means place, with 'Barramatta' being 'the place where the eels lie down'.

As part of the project students will research the eel and seek to understand its habitat, feeding, lifecycle and threats. The wetlands area behind the school will continue to be rehabilitated with the aim to provide a safe habitat for the eels. Students will also explain the significance of the school's totem to the McAuley and Mother Teresa community.

Look out for more developments with this project soon including the release of eels into the wetlands area.