2020 Year 12 Student Awarded the Bishop of Parramatta Award for Student Excellence
02 Sep 2020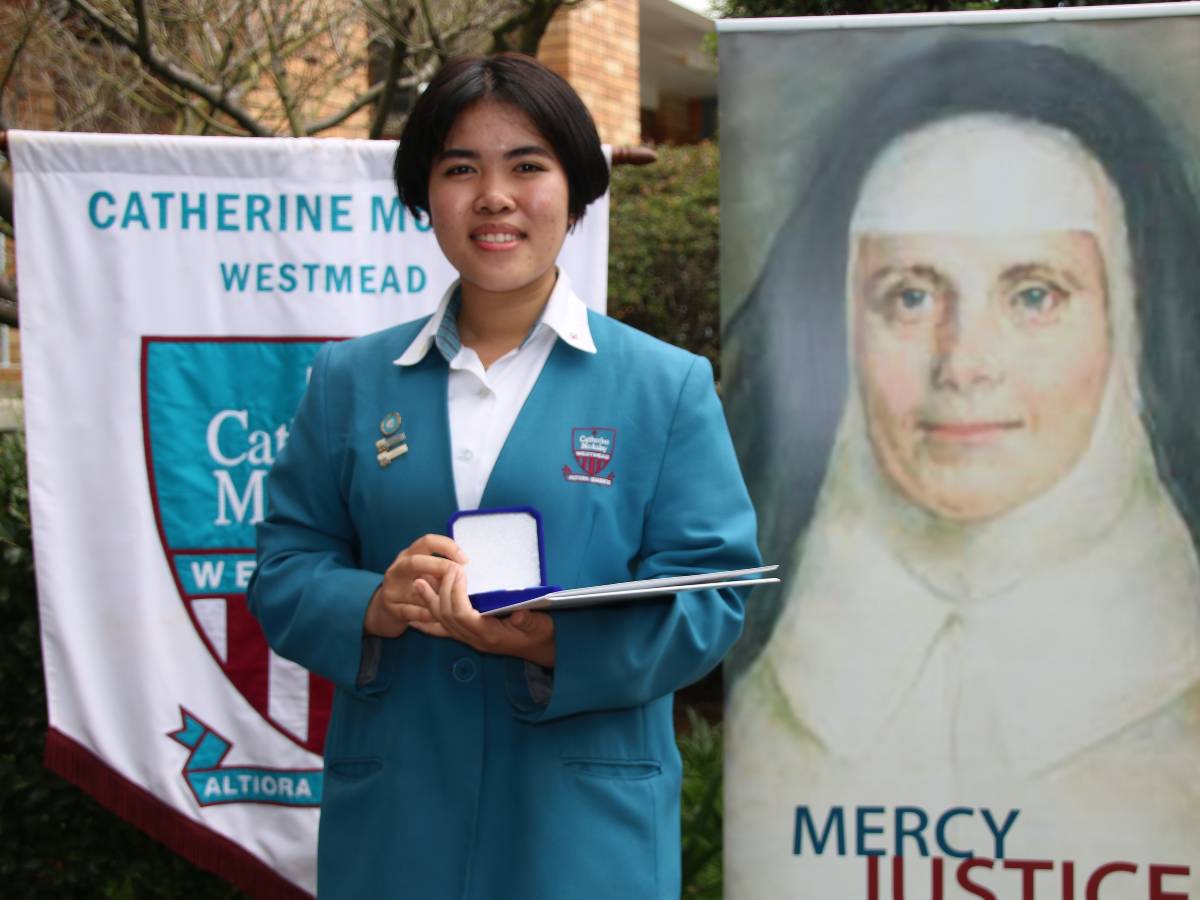 Congratulations to Year 12 student Tram Nguyen who has been awarded the Bishop of Parramatta Award for Student Excellence 2020. This annual award is given to one Year 12 student from each Catholic school in the Diocese of Parramatta. It recognises students who witness their Catholic faith and achieve well in their academic, sporting, creative, vocational or community endeavours.
Tram was nominated for this award by the School Principal and with the planned award ceremony at St Patrick's Cathedral not able to go ahead it was Ms Refalo who presented Tram with her award at school on Monday, 1st September. Year 11 student Raia Uri read out the citation recognising why Tram was chosen for this prestigious award.
Tram is a woman of Mercy who in her parish, school and community witnesses to her Catholic faith. She is involved in parish ministries at St Oliver Plunkett's Harris Park. She has a love of learning and challenges herself in academic pursuits. Tram is studying Extension History and Science. She was a member of the winning Australian Space Design Competition Team and played a pivotal role in mentoring other students. In 2019 Tram was nominated for the Women's Leadership Role. She serves as an Air Force Cadet. Tram is a most worthy recipient of the 2020 Bishop's Award.
Congratulations Tram! The school is very proud of you.