Class of 2020 Academic High Achievers Return to Celebrate Their Success
13 Feb 2021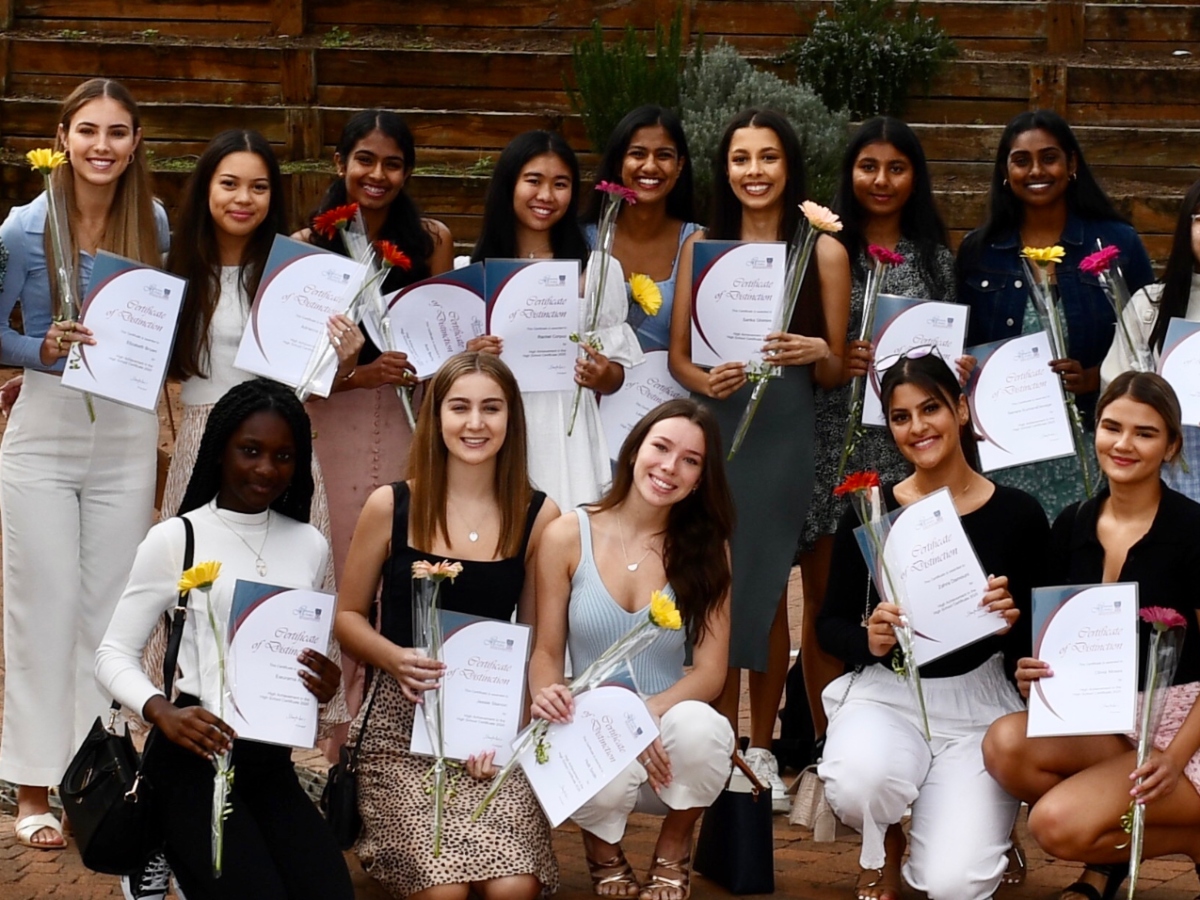 Former Catherine McAuley students from the Class of 2020 returned to school this week to celebrate their successes in the Higher School Certificate.
The High Achievers Assembly was held to honour the students and to name Alysha Sinclair as the Dux for 2020. Alysha achieved an overall ATAR of 98.85 and attained a band 6 result in Biology, Chemistry, English Advanced, PDHPE and Studies of Religion 1. Alysha plans to study a Bachelor of Science at the University of Technology Sydney.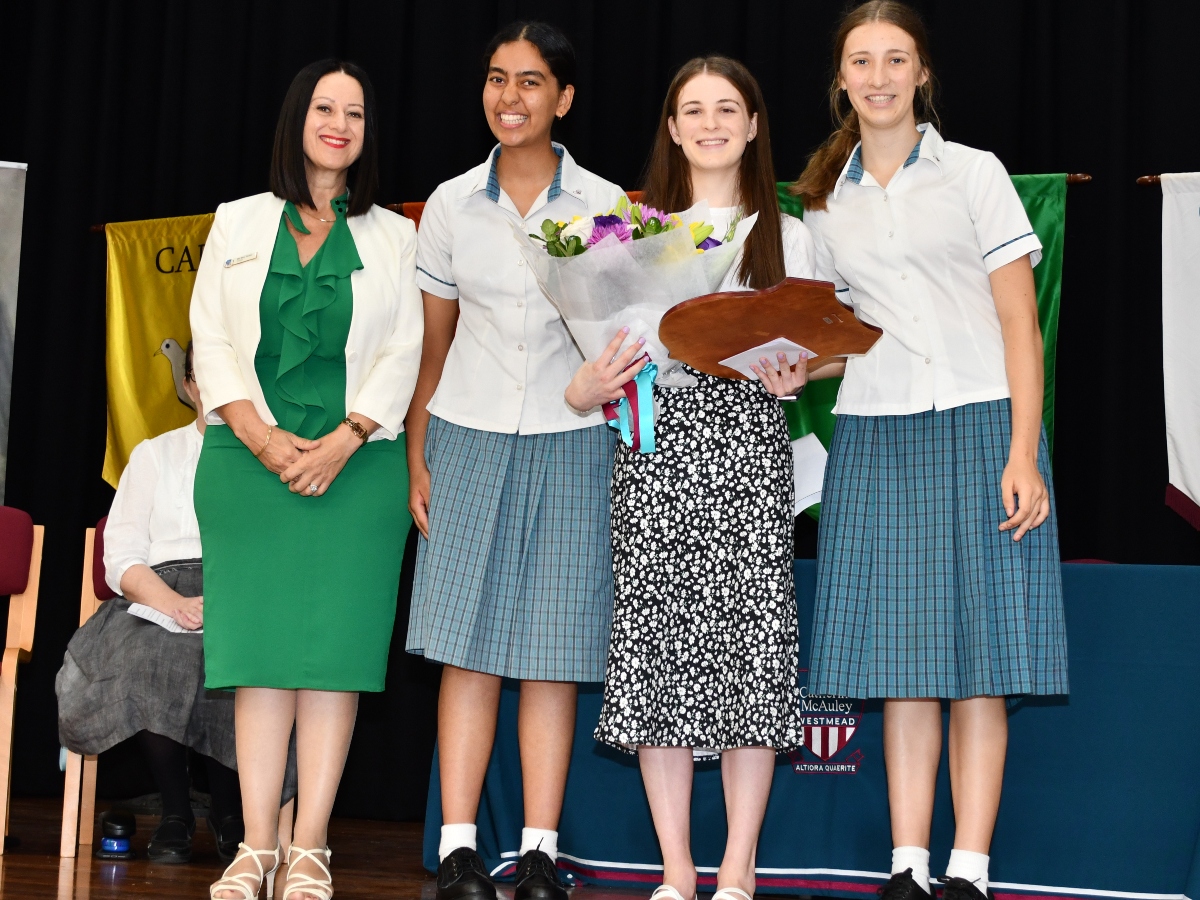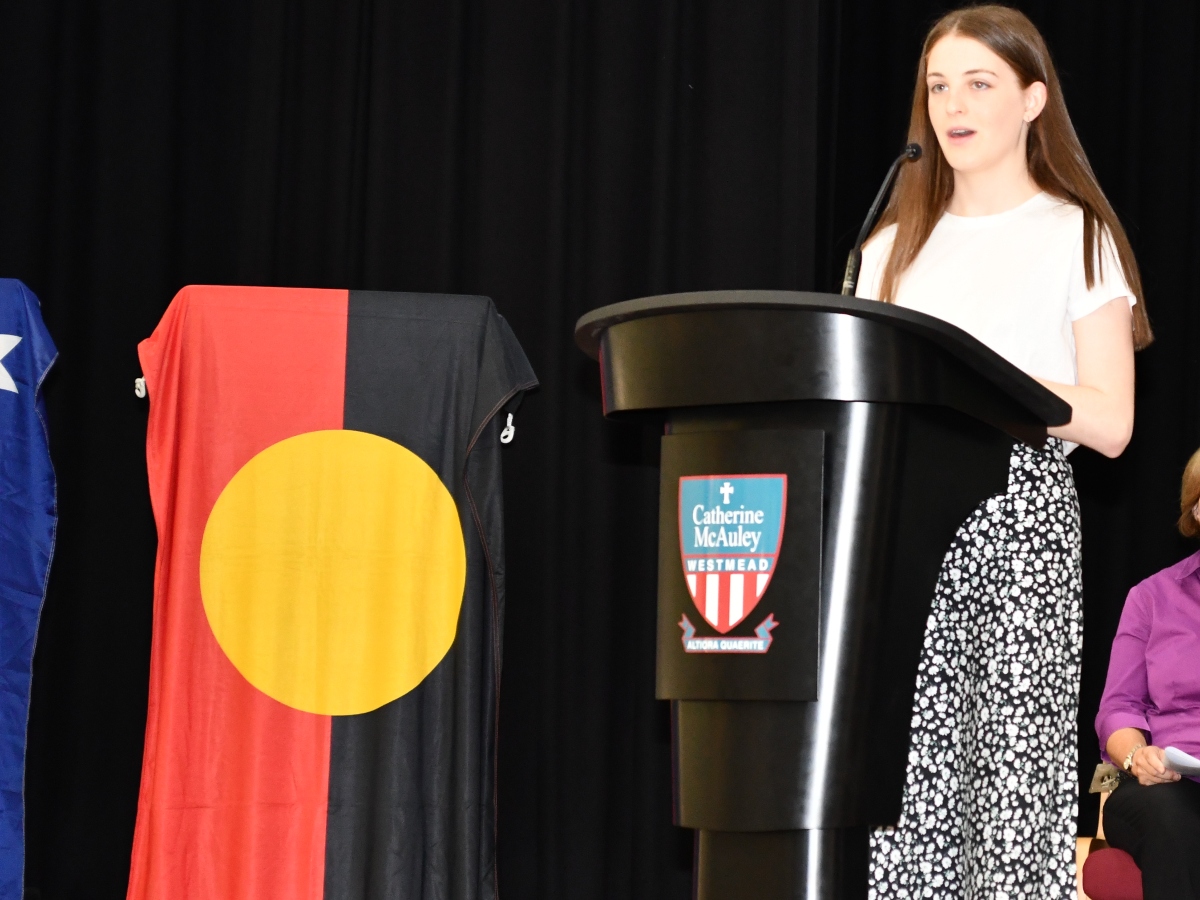 Ms Silvana Rossetti, Assistant Principal Learning & Teaching, reminded the school community that success is no accident. "It is hard work, perseverance, learning, studying, sacrifice and most of all, love of what you are doing or learning to do", she said. "The class of 2020 led the way in caring for one another, sharing with one another and daring to be courageous enough to take responsible risks to ensure they were able to achieve their best. For this we congratulate you!"
Each of the students present had achieved an ATAR of 90 or above, placing them in the top 10% of the state, with our highest placed student ranked in the top 1%. Three students were named as All Rounders and were awarded the NSW Premier's Award for All Round Excellence achieving a Band 6 in at least 10 units. Four students in the cohort were named as 'Top Achievers' meaning that they placed in the top 10 of their course and three students had their practical work nominated by the HSC examiners for the TexStyle showcase.
A number of students in the year knew that they had secured a place at University before they had sat any exams at all. They were selected because of their ability to juggle their academic workload at the same time as holding significant leadership roles in the school or wider community.
The school acknowledges the accomplishments of the whole Class of 2020. 47 students were named on the merit list meaning that they achieved a band 6 result in at least one of their courses. A significant number of the year group have been offered a place at university or TAFE, and 54.1% of the results were in Bands 5 & 6 compared to the State at 40.3%.
This demonstrates the breadth and commitment of these students.
Catherine McAuley congratulates the Class of 2020 on their success, which is measured in many ways and not just by the final mark they received.