2020 Build It Up CMAC
29 Oct 2020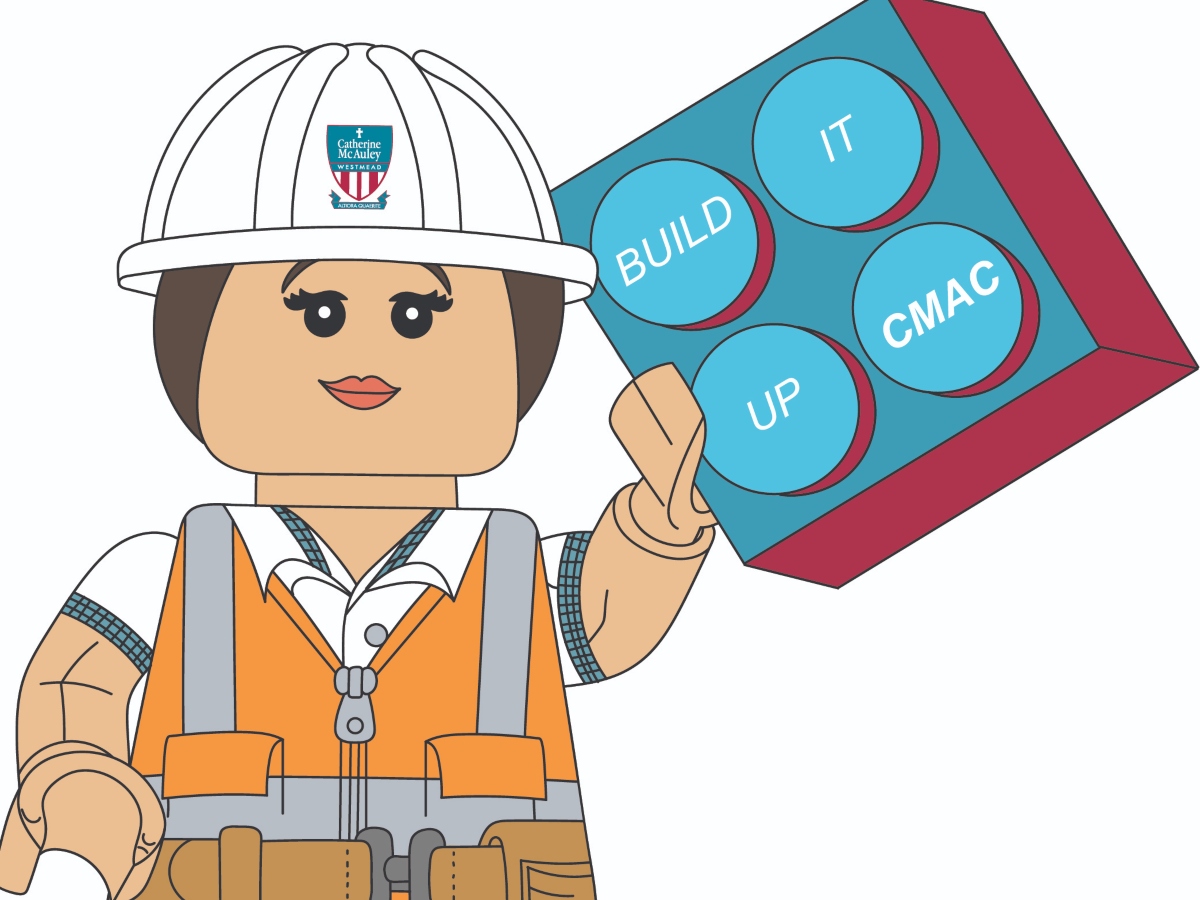 Meet the CMAC Construction Girl! She is the logo for the new student leader school initiative for 2020/2021 and she holds a lego tile with the theme for all students to follow 'Build It Up CMAC'.
The School Student Leaders announced their theme at the school assembly on Wednesday, 28th October. This assembly was attended by Year 7 students with other year groups watching from their Homerooms as the event was live streamed to them.

Build It Up CMAC (CMAC is often used by students as an acronym for Catherine McAuley) was chosen as the theme because the student leaders hope to cement the sense of community which already exists at the school. "We want to develop appreciation for the little actions that all of you do on a daily basis, the actions which often seem unimportant and go without recognition", said the school captains Akansha and Aimee at the school assembly.

"By doing this we hope to grow and persevere as one, where we acknowledge that all actions, whether big or small, have an impact within the community and work to Build It Up. We do this through, C for Courage, M for Motivation, A for Action and C for Compassion, because CMAC's got that".

Students were reminded that every single one of them contributes to building up the school with their unique expression and strength. The school captains told students that "together we are stronger and even more committed in achieving higher things".

CMAC, let's build it up.
Compassion, a fact.
Motivate, to act.
Courage, Enact.
And, CMAC'S got that!