What Does Home Mean To Me?
08 Nov 2023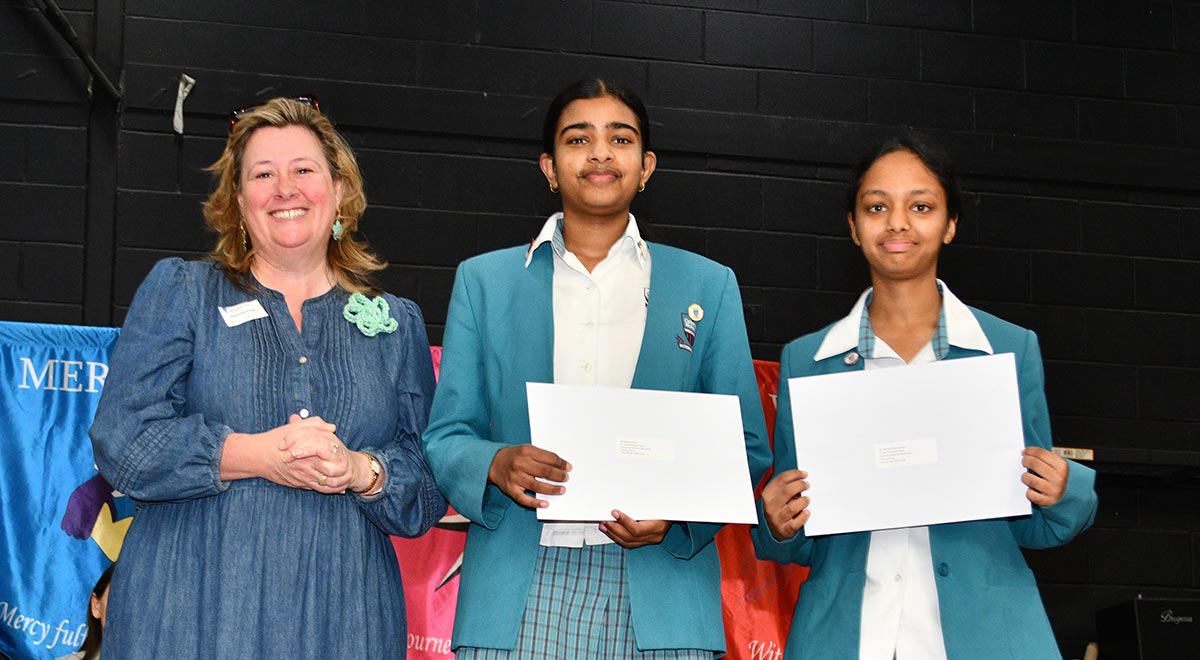 Mrs Leesa Feilen, Projects and Communications Lead, Mercy Foundation, with Majerin P. and Shenaya N. who were both awarded for their artwork entries in the Mercy Youth Awards 2023
What does home mean to me is the question two Catherine McAuley students were able to answer in their artwork submission to the Mercy Youth Awards.
Shenaya N., Year 8 and Majerin P., Year 9 were both awarded and presented with their certificates by Mrs Leesa Feilen, Projects and Communications Lead, Mercy Foundation, at the school assembly this week.
The Mercy Foundation was established by the Sisters of Mercy over 30 years ago and is committed to social justice and structural change with the aim to create greater social equity and inclusion in the Australian community.
One of the foundation's current focus issues is ending homelessness and it was this issue which the Mercy Youth Awards for 2023 had as its theme.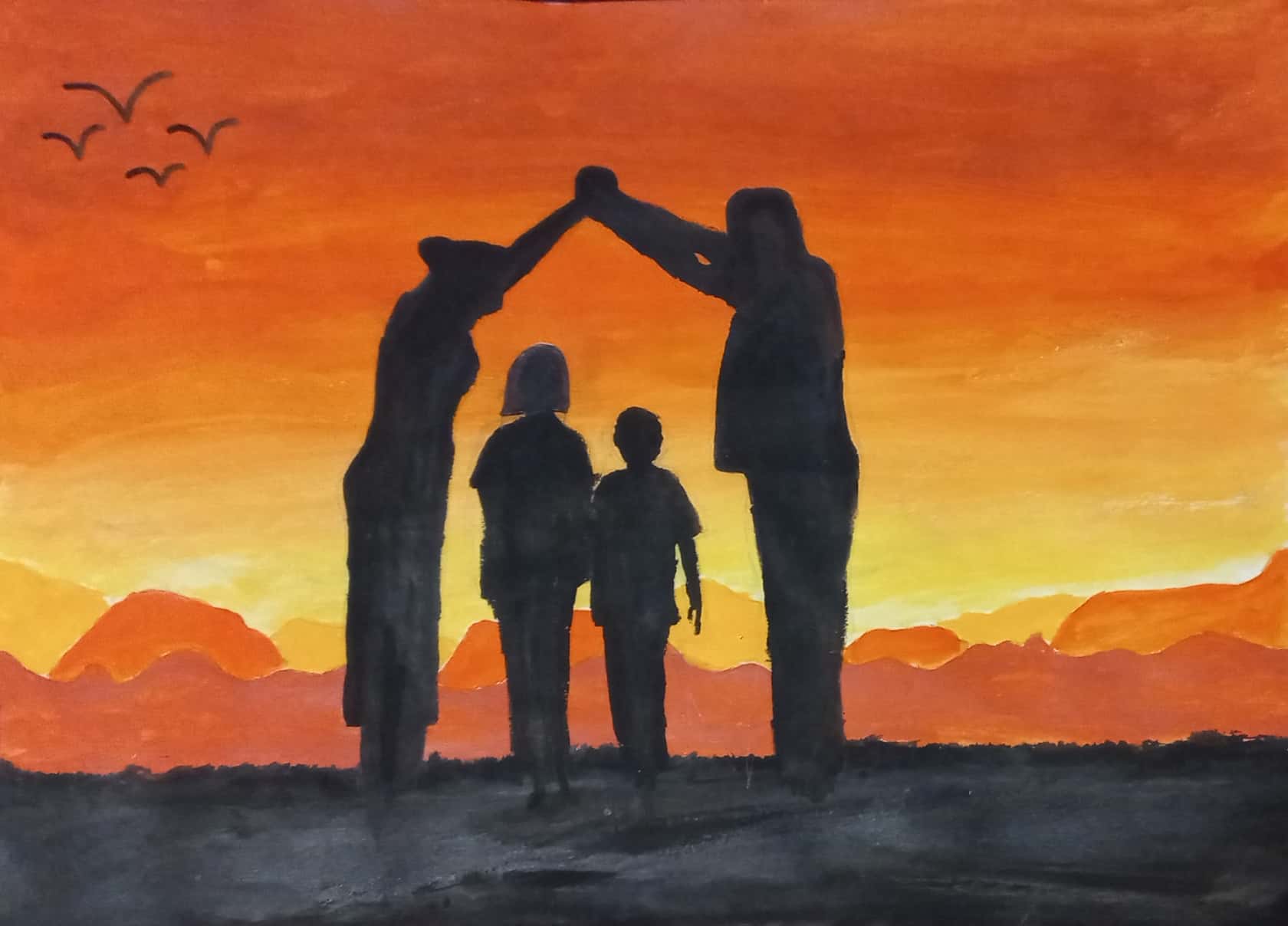 Shenaya N, Year 8 was awarded 3rd place for her entry showing 'What Does Home Mean to Me?
The competition is open to high school students from across Australia and this year students were challenged to create a visual representation which showed what home meant to them.
Students were also required to submit a written paragraph explaining their artwork. Shenaya was awarded 3rd prize and Majerin a Highly Commended. "These young women produced beautiful artworks and understood the topic of homelessness and were able to articulately answer what does home mean to them", said Mrs Feilen.
"They have been judged winners from over 200 entries."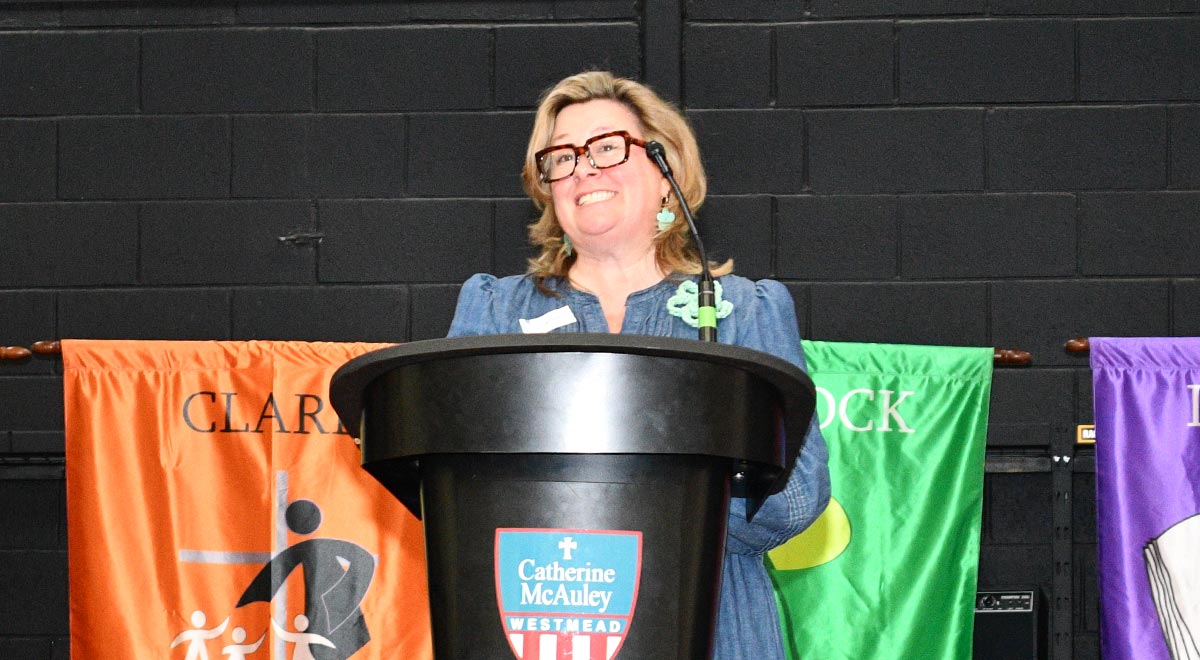 Mrs Leesa Feilen, Projects and Communications Lead, Mercy Foundation, speaking at the school assembly on Wednesday, 8th November.
In addition to presenting the certificates Mrs Feilen took the opportunity to explain to the school assembly the pressing issue of homelessness, particularly for older women. "In the 2016 census older women were identified as the fastest growing group to experience homelessness in Australia", she said.
"The number of women over 55 experiencing homelessness increased by 31% from 2011…these are alarming statistics". Mrs Feilen continued that most women experiencing homelessness have never experienced it before. "Many women move between staying with children, with relatives or friends to keep a roof over their head. Some do house sitting whilst others sleep in the car when there is nowhere else to go".
Some of the reasons women over the age of 55 are at greater risk of financial and housing insecurity is due to factors such as lack of superannuation, working part time or casually throughout their lives, taking time out of the workforce to care for children, bearing the brunt of the gender pay gap and suffering from an increasingly unaffordable private rental market. "Women should not be living with the fear of homelessness", Mrs Feilen said.
Read more about the Mercy Foundation