Year 9 Students Explore Cyber Industry
10 Oct 2023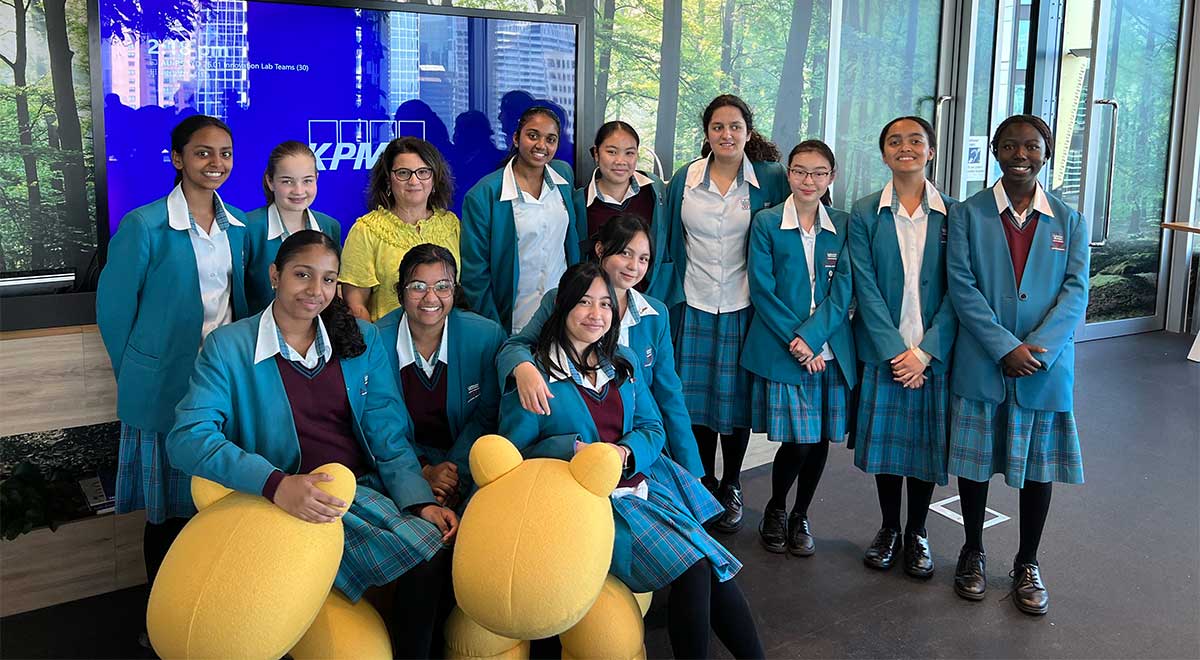 12 Year 9 students attended a Cyber Industry Day at the end of last term which was held in partnership with KPMG and the Department of Education.
The day gave students the opportunity to work collaboratively with students from other schools to solve cyber problems. They participated in a cyber escape room, a robotics activity organised by UNSW students and an open source intelligence activity.
Besides learning better ways to protect themselves online, the students also were able to hear from successful women in the cyber industry and learn what it is like to pursue a career in this area.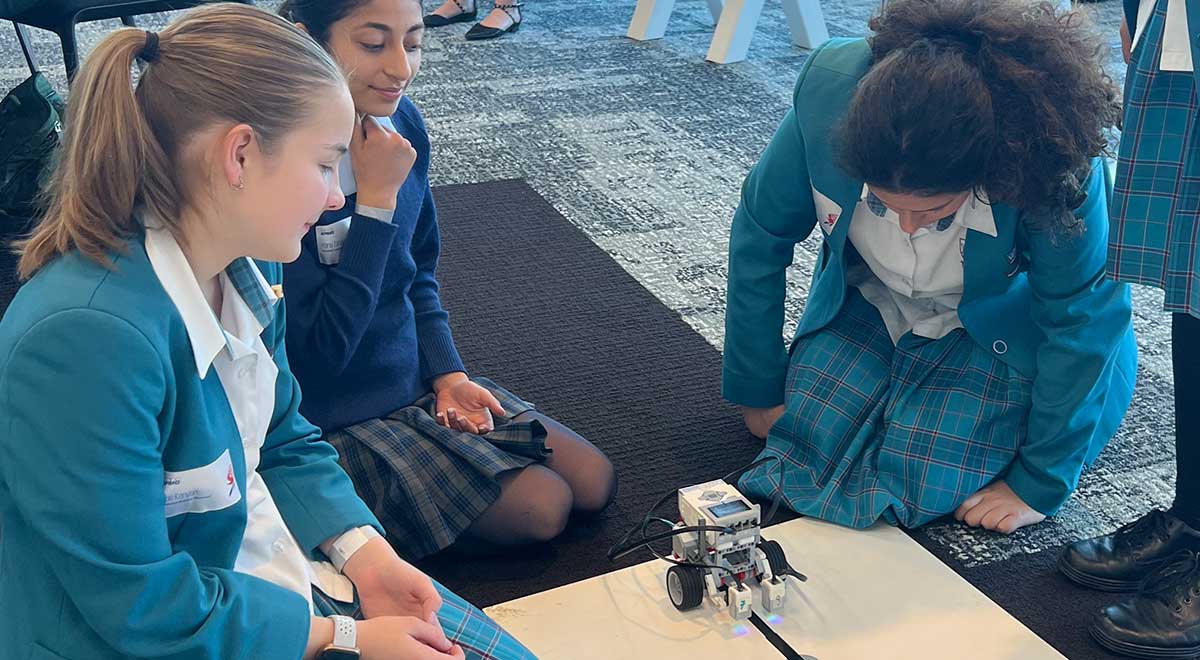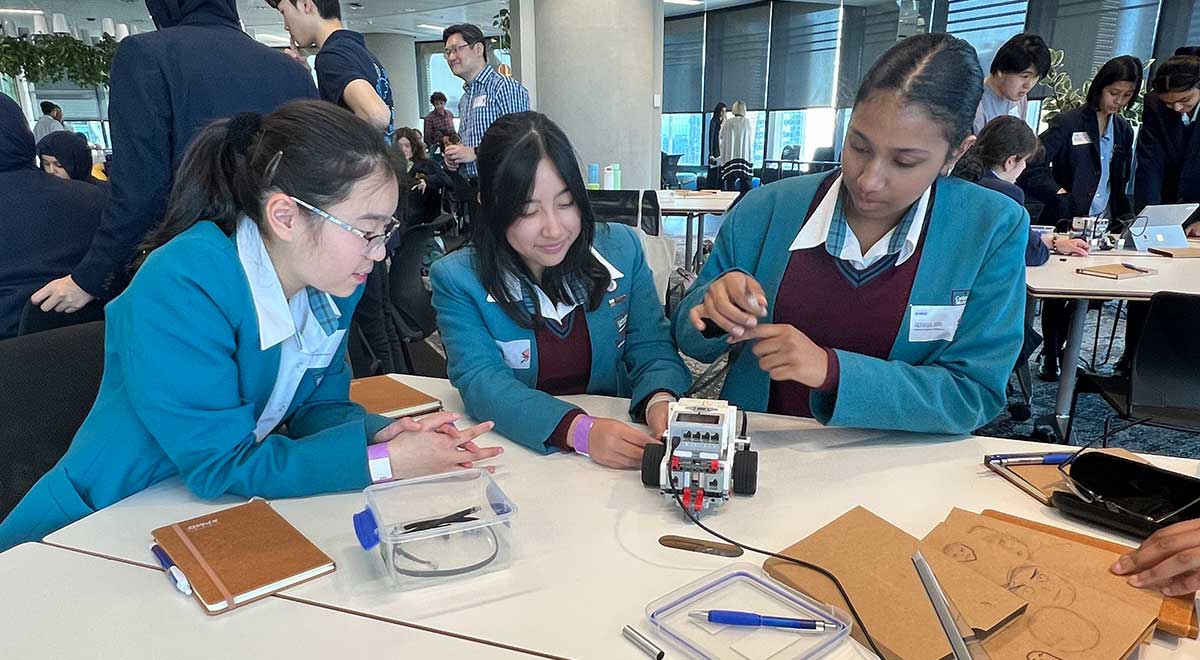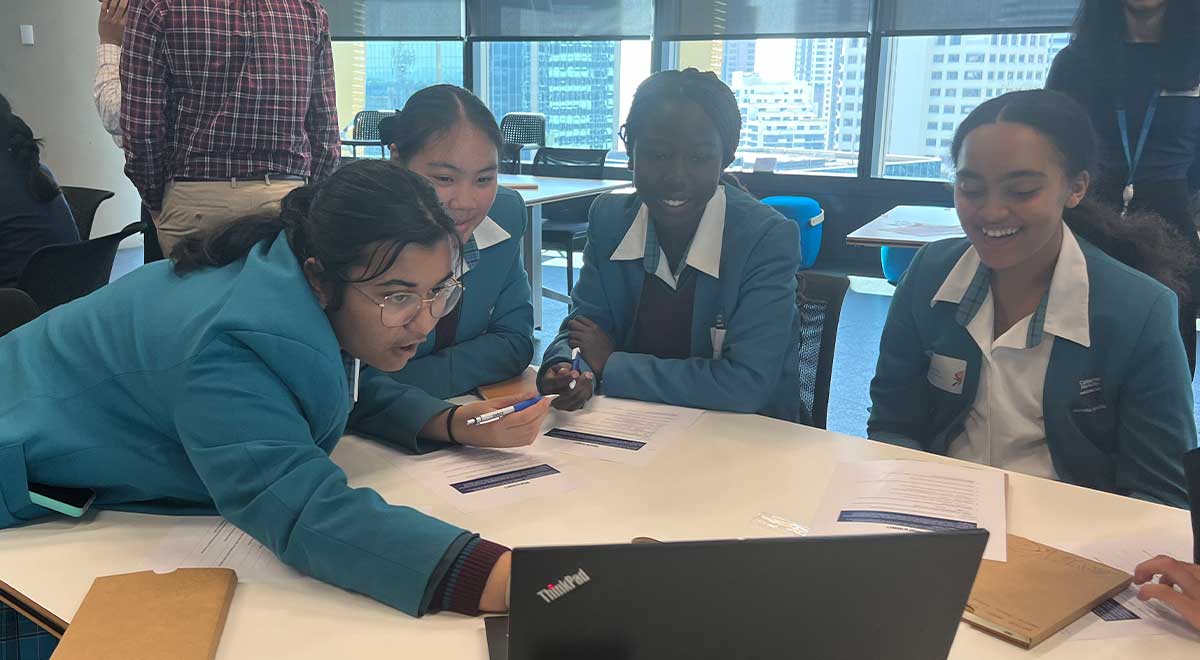 One student commented that in the cyber industry "the aspects of creativity and communicating with others are equally as important as having knowledge of IT or coding".
Adut, Riane and Zoe, who all attended the day, have provided some tips for students on how to be safer online:
Keep your social media accounts private so that only your friends can see your posts and personal information.
Block, delete and report individuals who are asking for personal information.
Only follow and message individuals who you know and are familiar with.
A public wifi system can easily get hacked and take your data so try not to join any unsecure networks.
Keep the software on your electronic devices up to date. Keeping your device up to date patches security flaws and fixes bug issues thereby lowering your security vulnerabilities to hackers.
Fabricate a strong and unique password that you can remember on all of your devices. This protects your sensitive personal data by preventing unauthorised access to your electronics.
It is very easy to find out a lot about a person when they post without thinking about the consequences. Therefore make sure to be very cautious when posting on social media. For instance, a photo in your school uniform would inform someone which school you attend.