Year 7 Student Wins The Lions Voice of Youth Public Speaking Competition
18 Sep 2023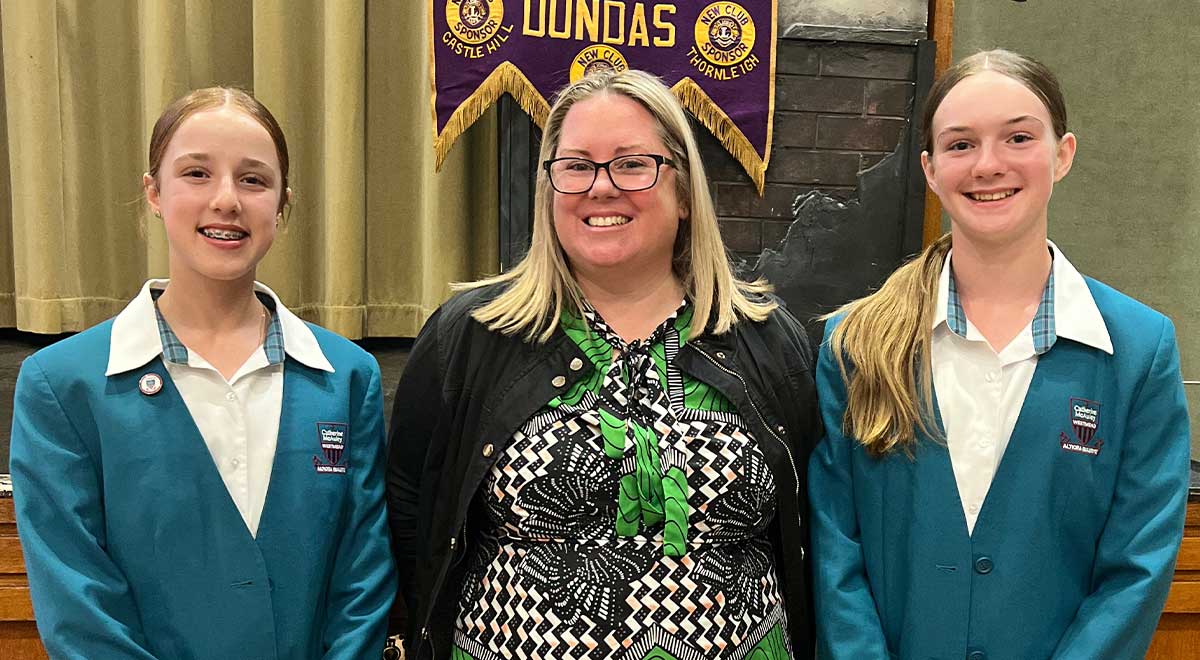 The Year 7 students from Catherine McAuley who competed in the Lions Club Voice of Youth competition with Mrs Howlett, Public Speaking and Debating Coordinator
Congratulations to both the Year 7 students who competed last Thursday at the Lions Club of Carlingford - Dundas Voice of Youth Public Speaking Competition.
Both Heidi S. and Crystal M. had to write a speech four minutes in length and present their speech to the Lion Club members. Following this speech the students then had to speak to an impromptu question, 'Are All Celebrity Sporting Stars Inspiring?'. Well done to Heidi who was announced as the winner of the entire competition!
Heidi prepared a speech about her favourite travel destination and Crystal's speech was about 'The Next Big Thing'. Mrs Howlett, Public Speaking and Debating Coordinator, said that both students were outstanding in their speeches.
The last time Catherine McAuley has won this competition, which is open to Years 7 and 8 students in the local area, was in 2013. A wonderful achievement!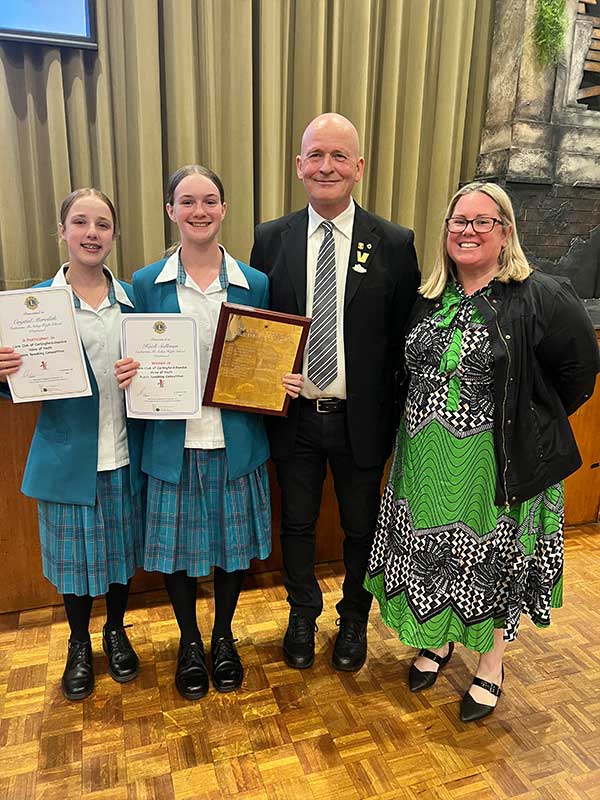 Heidi and Crystal with Mrs Howlett and a representative from the Lions Club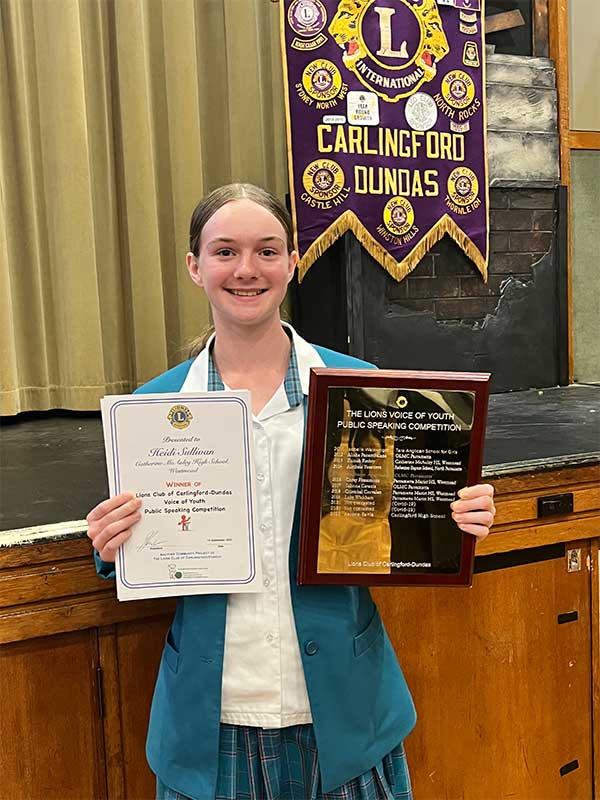 Congratulations to Heidi who won the competition
08 Sep 2023

Apply for the 2024 Teacher Scholarship Program today. Applications close Monday, 9 October 2023!

06 Nov 2023

This event will allow high school students and graduates the opportunity to have conversations and coaching sessions with experts from their desired field.