Maths Enrichment Day for Year 8 Students
14 Sep 2023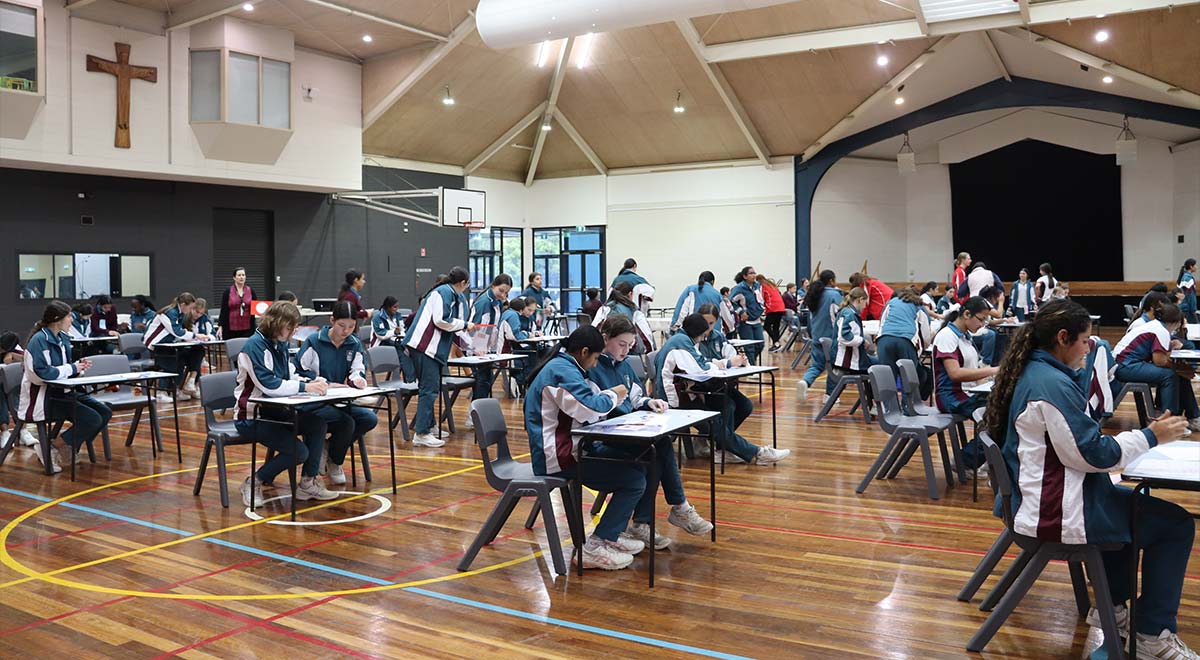 Year 8 students participating in the Inquisitive Minds workshop called 'Problems, Patterns, Pictures, Puzzles'.
All of Year 8 participated enthusiastically in the Maths Enrichment Day held at the school last Friday, 8th September.
It was a great day involving a variety of collaborative and problem solving activities and lots of chocolate and other prizes.
One of the favourite activities was a workshop run by Inquisitive Minds called, 'Problems, Patterns, Pictures, Puzzles' which involved students working in pairs to solve puzzles and lessons on how to solve particular probability problems.
Additional activities included the Maths Relay which involved problem solving in larger groups and the Maths Trail which saw students discovering mathematics around the school grounds. The rain did not stop students from participating as they explored the school grounds for clues.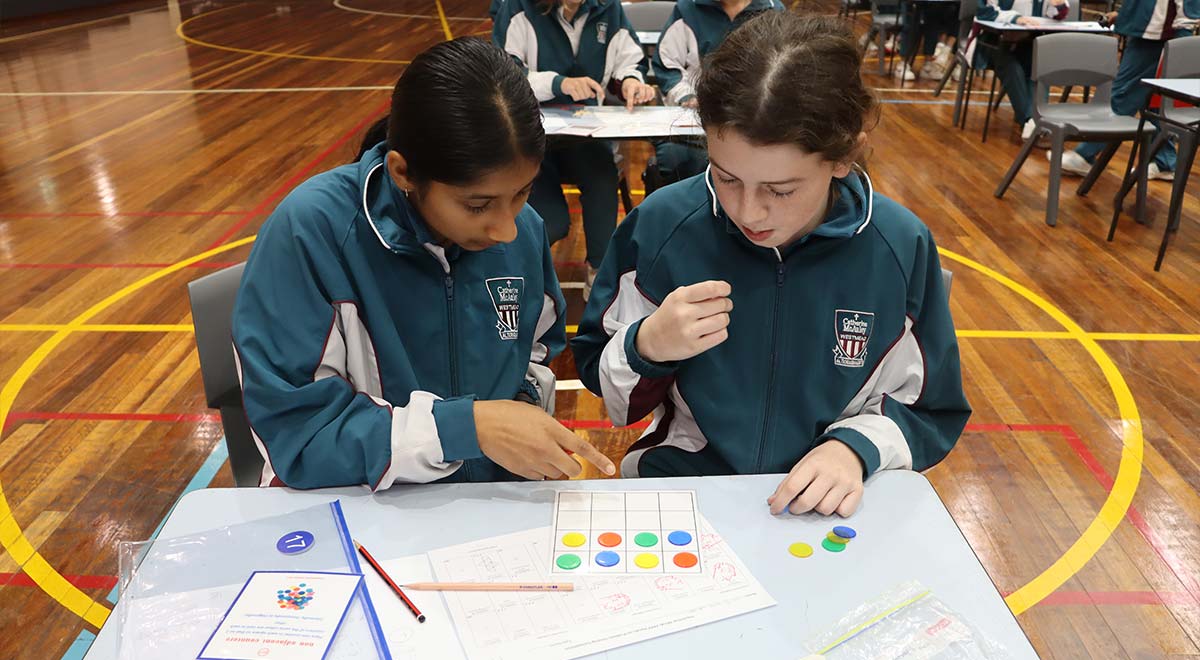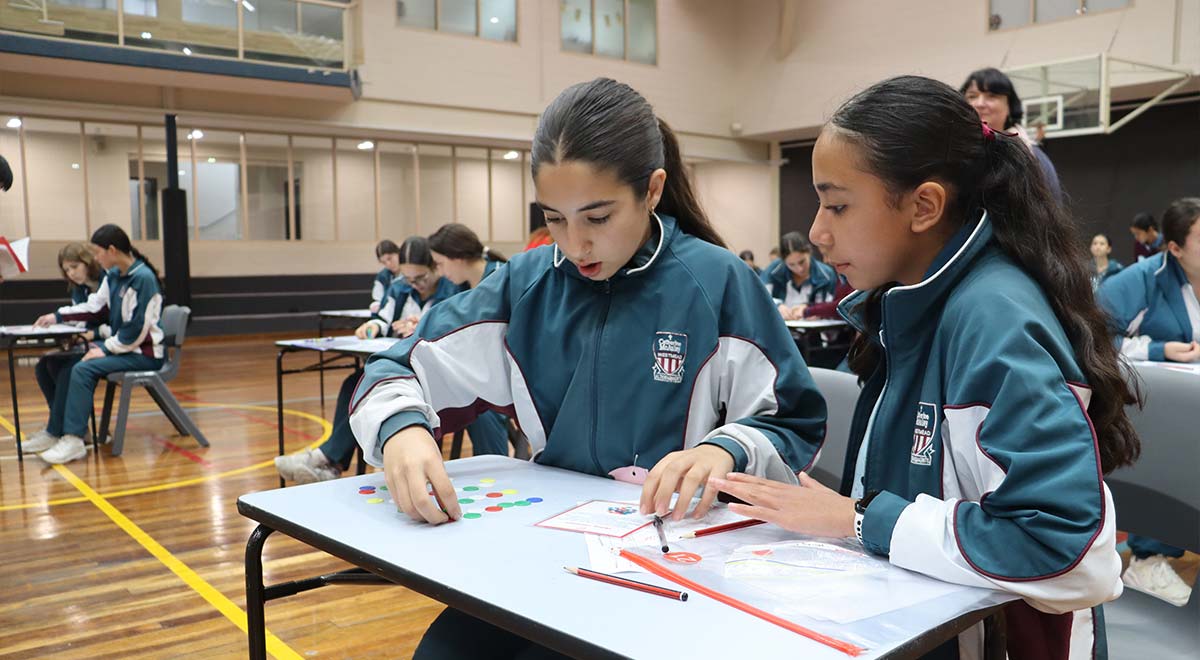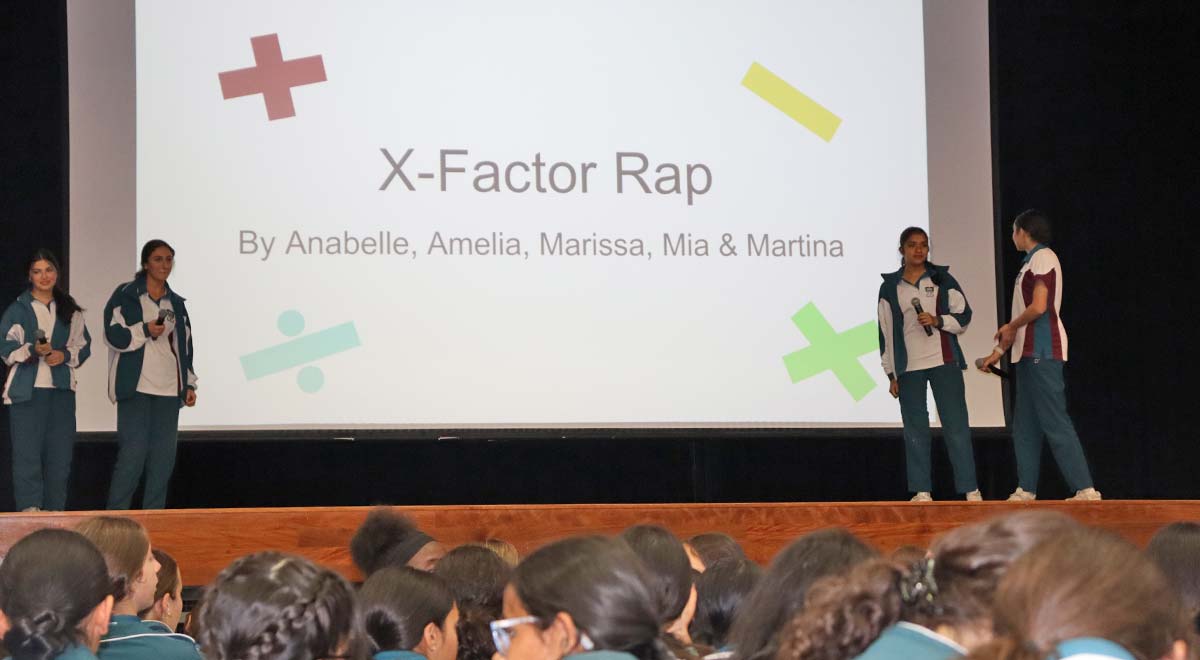 The final activity, that was almost unanimously enjoyed by all, was the Maths X Factor which was a finals competition to see which Maths class created the best rap or other act detailing what they have learnt in Maths.
Much appreciation and thanks goes to all the Maths staff who contributed towards the success of the day and Mrs Thill's Year 10 Maths class who most ably assisted.
08 Sep 2023

Apply for the 2024 Teacher Scholarship Program today. Applications close Monday, 9 October 2023!

06 Nov 2023

This event will allow high school students and graduates the opportunity to have conversations and coaching sessions with experts from their desired field.