Hip Hop Dance Troupe Competes At Bring It On Dance Competition
07 Sep 2023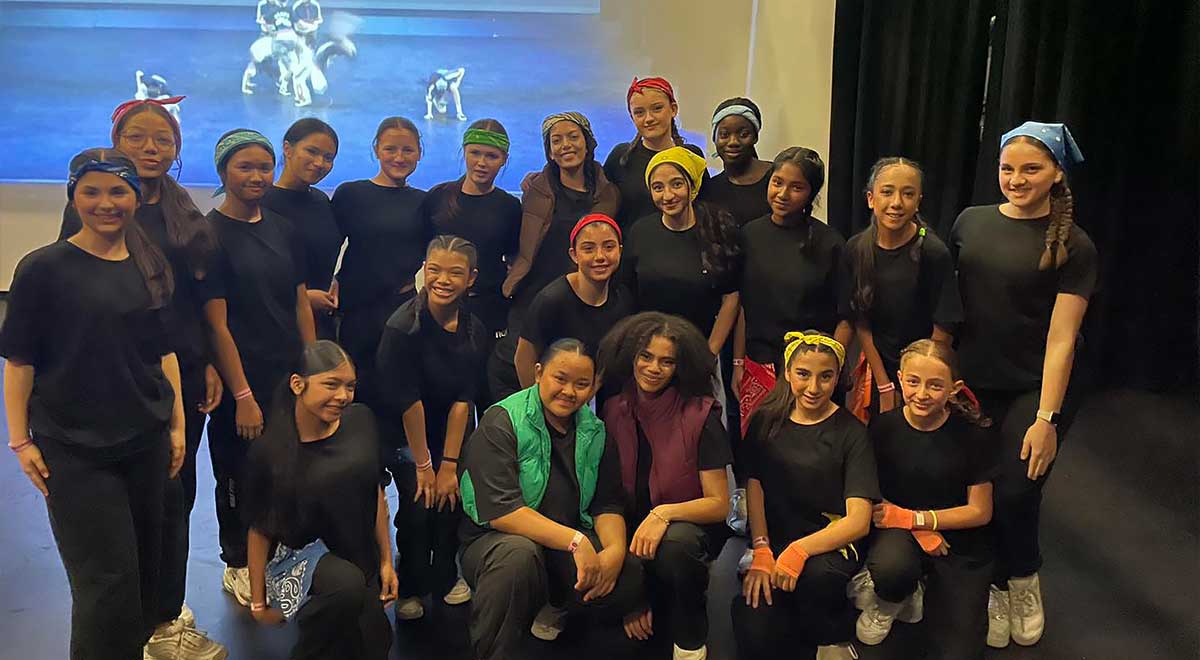 The Hip Hop Dance Troupe who performed in the Bring It On Dance competition on Monday night.
The Catherine McAuley Hip Hop Troupe performed on Monday night at the Riverside Theatre Parramatta as part of the Bring It On Dance competition.
This competition sees secondary schools battle it out to be named Bring It On Champions.
This year the troupe gave an incredible performance which had been choreographed by students Kaitlin C. and Aliyah T., Year 10 and Temika J., Year 11.
Ms Smith said all students worked hard and performed well.
"The student choreographers worked well as a team throughout the year to lead the Hip Hop Dance Troupe in preparation for the competition".