Student Returns To School To Speak About Careers in Engineering and Construction
07 Sep 2023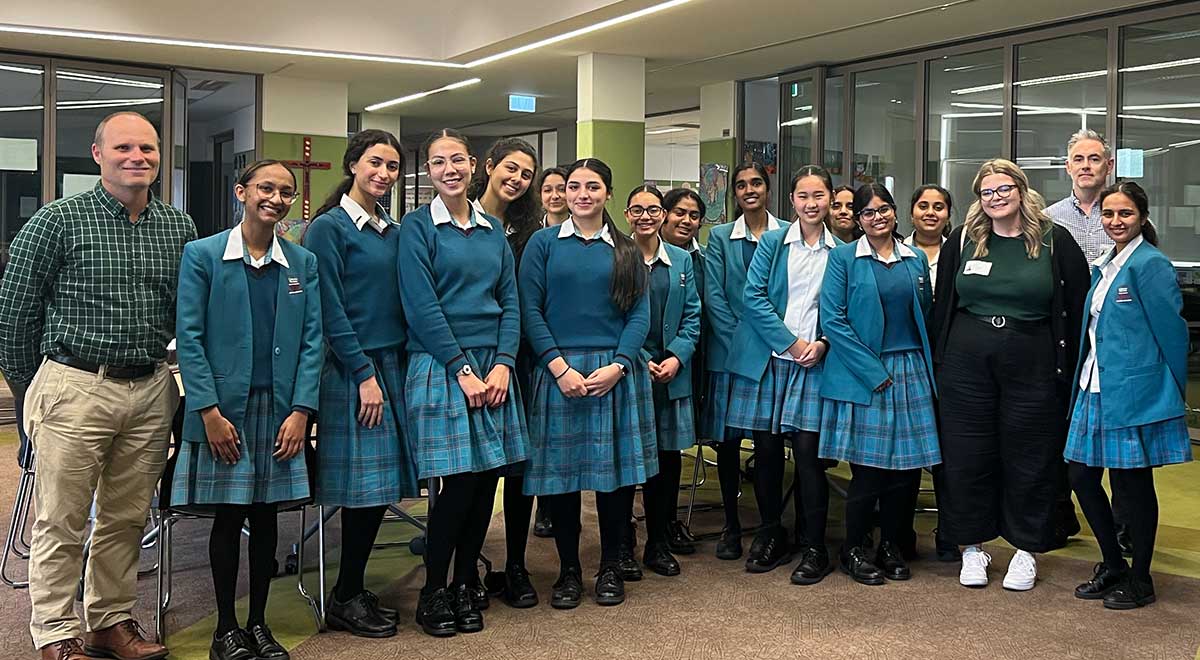 Toni Clenton, Class of 2017, returned to school to speak to students about a career in the engineering and construction industry.
Last Monday students in Years 10, 11 and 12 were invited to attend a careers talk looking at the engineering and construction industry.
Former student Toni Clenton, Class of 2017, returned to school to speak about her study in mechanical engineering at the University of Technology Sydney and her work for the engineering company Fredon.
Ms Xuereb, Leader of Learning Pathways, organised the career talk and said that Toni had a tremendous amount of enthusiasm and inspired a number of students to consider a career in this industry.
I hope more girls will consider construction as a career path as it is a fun and exciting environment and there are so many opportunities. We need to help more women get involved and thereby create more diversity in the industry
Toni Clenton
Toni is currently completing her degree and is also undertaking an internship as an undergraduate project engineer at Fredon Air. In this role Toni is responsible for the delivery of project outcomes and is involved in obtaining approvals on equipment, ordering equipment and instructing tradespeople what to install on site.
"As a project engineer you need to work with the lead contractor to ensure everything gets done on time", says Toni.
You can also work on the other side of construction engineering which is working on the design of the systems. Sometimes you might go from the initial stages of design on a project right through to the end of the project.
Toni has been working at Fredon Air as part of a six month internship and will graduate next year with experience working as an engineer.
Thank you to Toni for returning to school to speak about her work and inspiring so many students.