Dobson House Announced Winners of the House Cheer Off for 2023
31 Aug 2023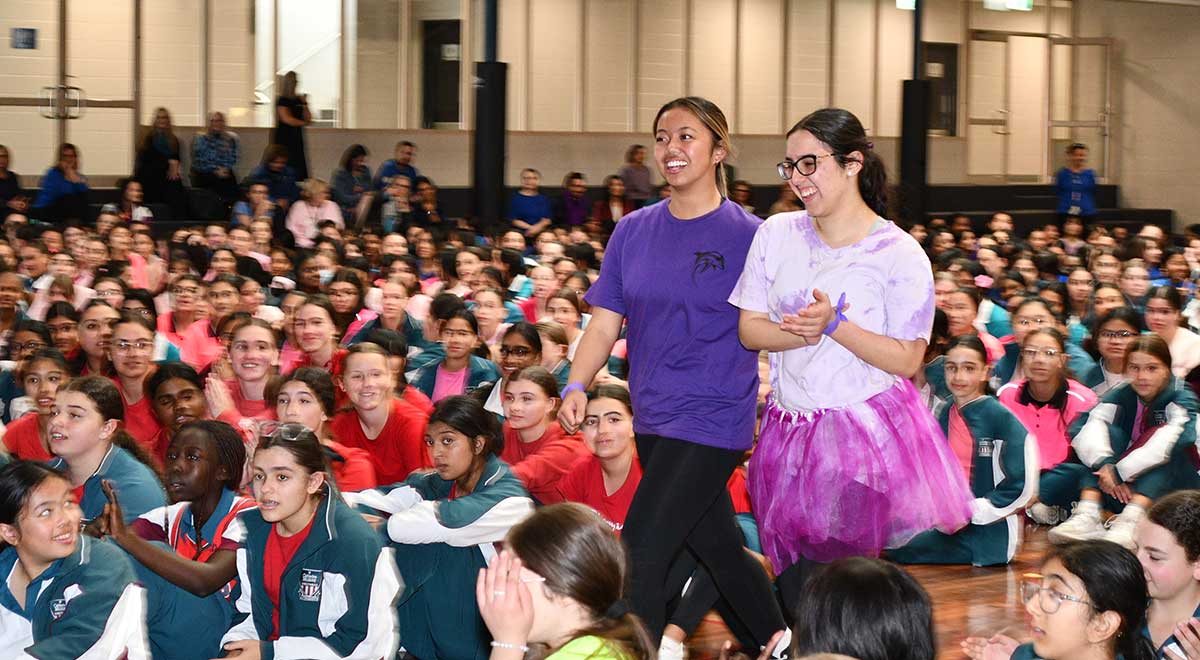 The House Leaders of Dobson, Liz and Gabrielle, upon hearing the news that Dobson House were the winners of the House Cheer for 2023.
Congratulations to Dobson House who have won the House Cheer for 2023!
The House Cheer competition is an annual event as part of Mercy Week which celebrates community and Mercy values.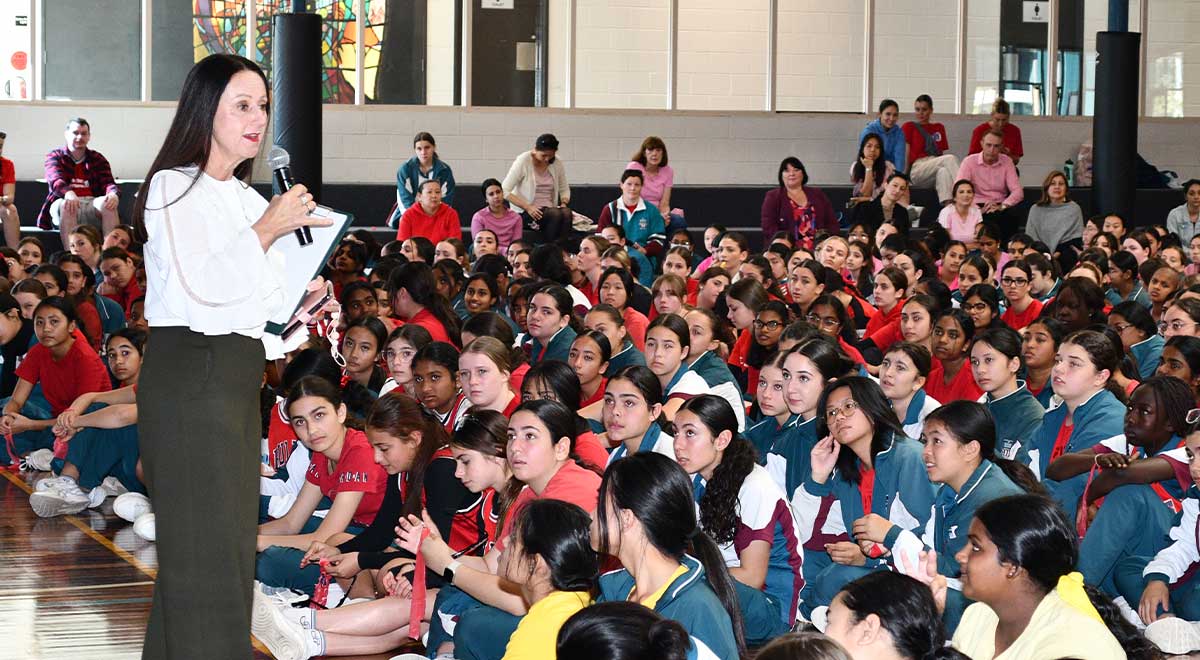 School Principal Ms Mary Refalo announcing the winners of the House Cheer Competition to the school community.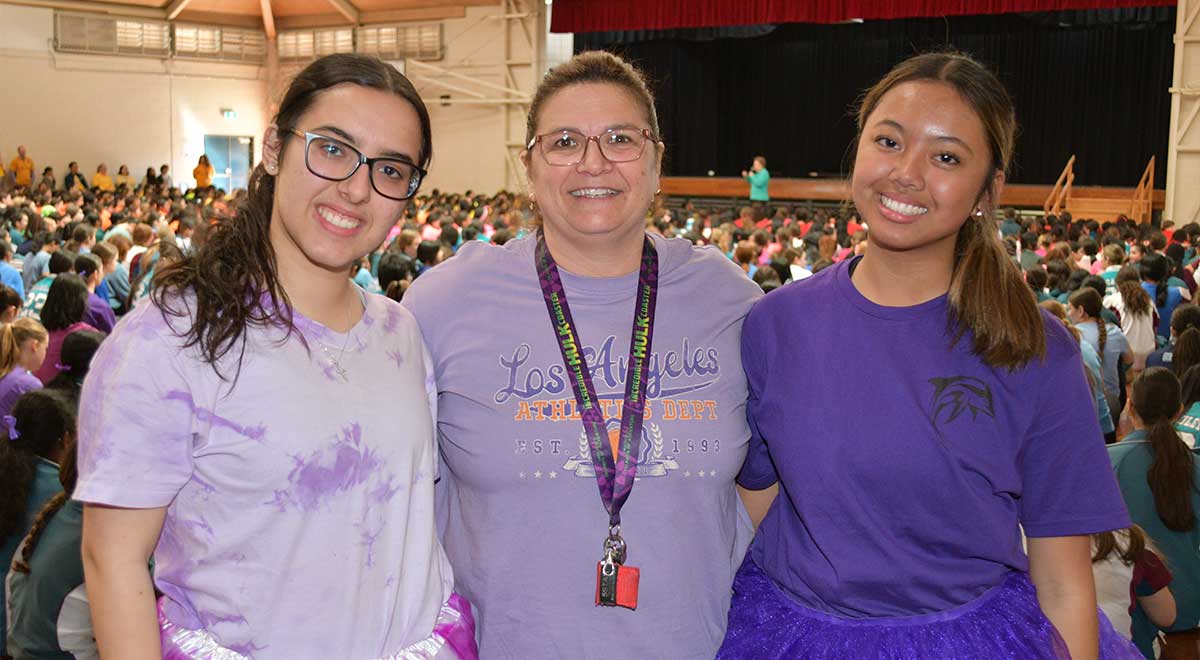 Dobson House Leaders Liz S. on right and Gabrielle S. on left with Dobson House Patron Mrs Ekde.
This year the winners were Dobson House 1st place, Caritas House 2nd place, Ryan House 3rd place and Clare House 4th place.
Dobson House were awarded the coveted position of 1st place as the judges were particularly impressed with how well their cheer reflected Mercy values.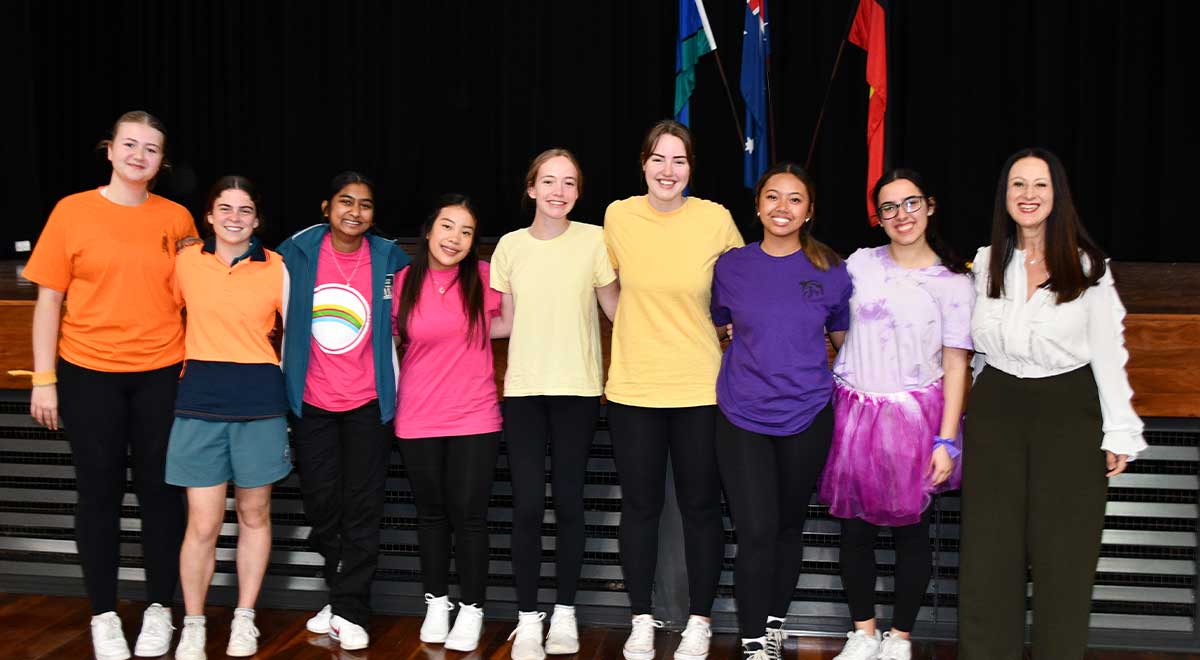 The House Leaders and Assistant Leaders who gained a place in the cheer off.
Ms Refalo told the school community the judges were impressed with the involvement of all the Houses and the joy, rhythm and good timing which was evident in the cheers.
She said the judges this year were looking at how well the messages contained in the cheers could be heard; as well as the coordination, overall presentation and dressing in House colours.
Ms Refalo finished by thanking the students, the House Leaders and House Patrons for what was a wonderful celebration.
---
View the house cheers:
Caritas 2nd place
Ryan,3rd place
Clare, 4th place
Coolock
Mercedes
Veritas