The HSC Countdown
23 Aug 2023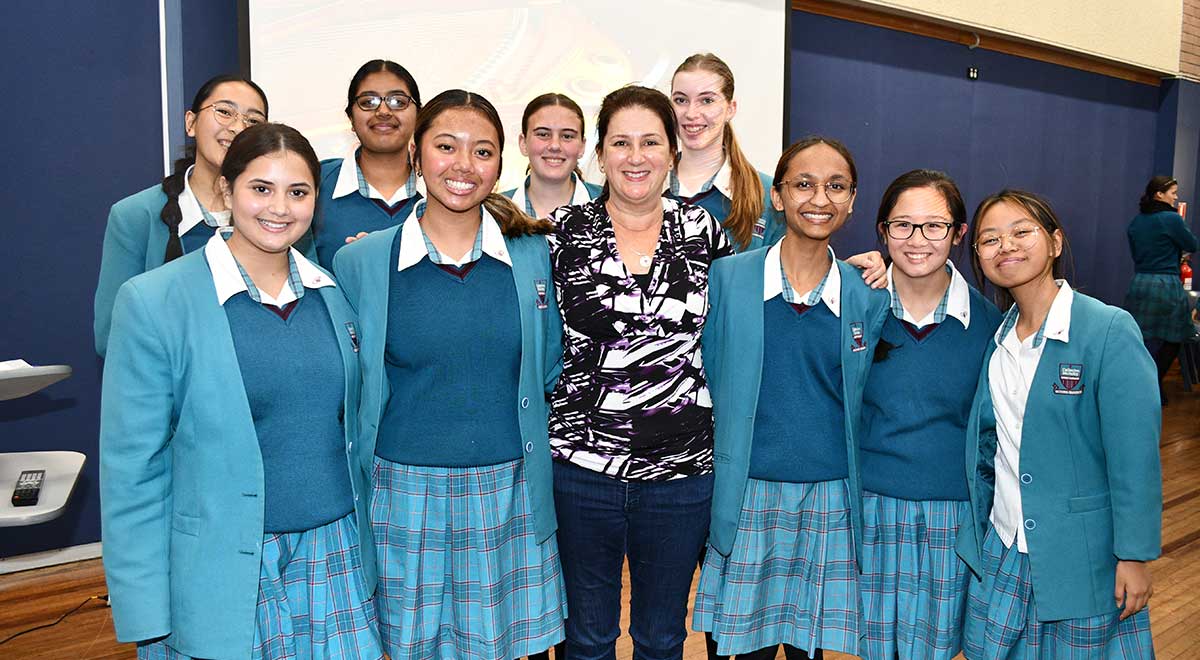 Dr Prue Salter, the Study Skills Specialist, with Year 12 students
Last week, Year 12 attended a study skills session titled 'The HSC Countdown' with Dr Prue Salter from Enhanced Learning Educational Services. The aim was to help Year 12 put together a plan of attack for between now and their final exams.
The session focused firstly on what students need to do before the end of term. It is essential that study notes are completed, students work through their returned Trial HSC exam papers thoroughly (using the checklist provided), pinpoint areas of weakness and seek help on these, and endeavour to do as much practise of essay writing and past examination papers as they can before the end of term so they can obtain feedback from teachers.
These last weeks of school are also the time where some students do not necessarily use their class time as effectively as they could. However, after making the plan for the weeks just prior to the HSC exams, students can now see how quickly the time will go and how important it is to use the rest of this term to the fullest.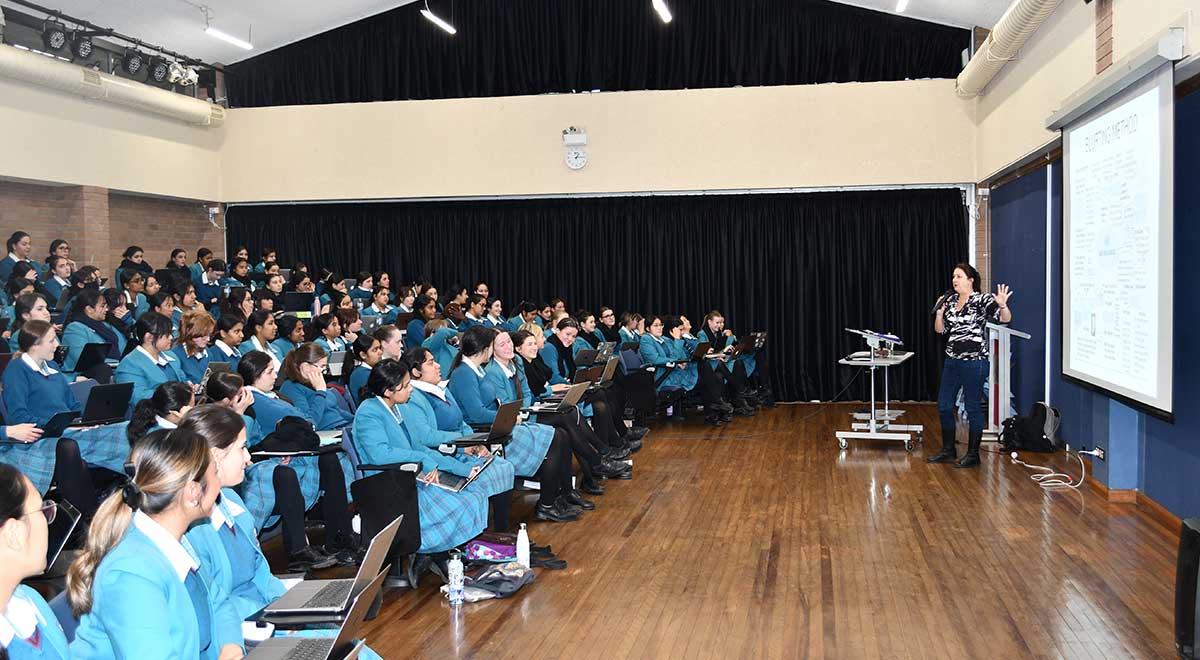 Year 12 students attended a HSC Study Session with Dr Prue Salter last week.
Year 12 also reviewed the study techniques they are using and looked at ways to improve and avoid common study mistakes using research about the brain. Each Year 12 student also filled out a grid with their HSC exam timetable, planning the best way to allocate their study time over the weeks prior and during the HSC exams using the guidelines that Dr Salter explained. Having a plan in place can take away a lot of exam anxiety, as students know what they need to do to move forward and can see the steps they need to take to make the most of the last few months of their final year of school.
Parents are encouraged to review the handout from the session with students and have students explain their study plan as often discussing these ideas can clarify students' approach.
All students at Catherine McAuley have access to a great study skills website to help students develop their skills.
Start improving your results today
Extra study skills tips for parents
Download the slides from the session and extra copies of the grid
08 Sep 2023

Apply for the 2024 Teacher Scholarship Program today. Applications close Monday, 9 October 2023!

06 Nov 2023

This event will allow high school students and graduates the opportunity to have conversations and coaching sessions with experts from their desired field.