Year 12 VET Students and Teacher Recognised At The Rotary Youth Vocational Awards
15 Aug 2023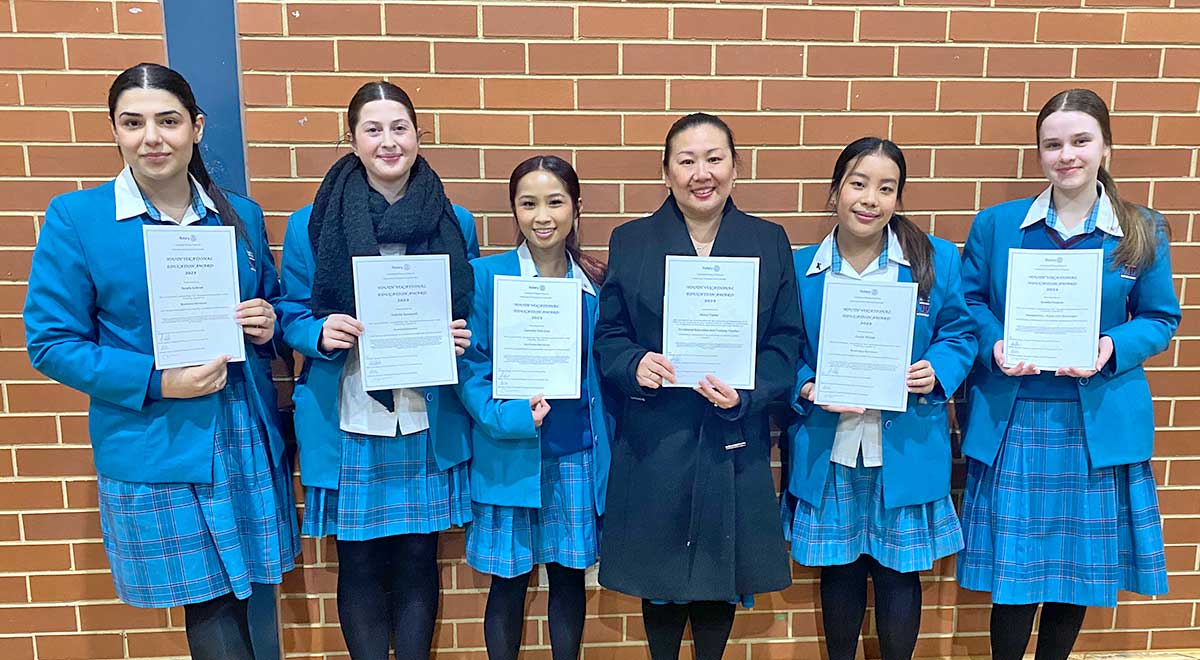 Five Year 12 VET students and VET Hospitality Teacher Mrs Maher were recognised at the Rotary Youth Vocational Awards on Monday, 14th August 2023
Congratulations to the five Year 12 VET (Vocational Education and Training) students and VET Teacher Mrs Elaine Maher who were recognised at the Rotary Youth Vocational Awards on Monday night.
These students were awarded in recognition of their achievement in VET classes. Mrs Maher was awarded for teacher excellence in VET Hospitality.
Natalia G., Business Services
Cassie W., Business Services
Carmella D.C., Business Services
Amelia F., Hospitality
Isabella A., Entertainment
08 Sep 2023

Apply for the 2024 Teacher Scholarship Program today. Applications close Monday, 9 October 2023!

06 Nov 2023

This event will allow high school students and graduates the opportunity to have conversations and coaching sessions with experts from their desired field.