Does Your Daughter Need Help in Maths?
10 Aug 2023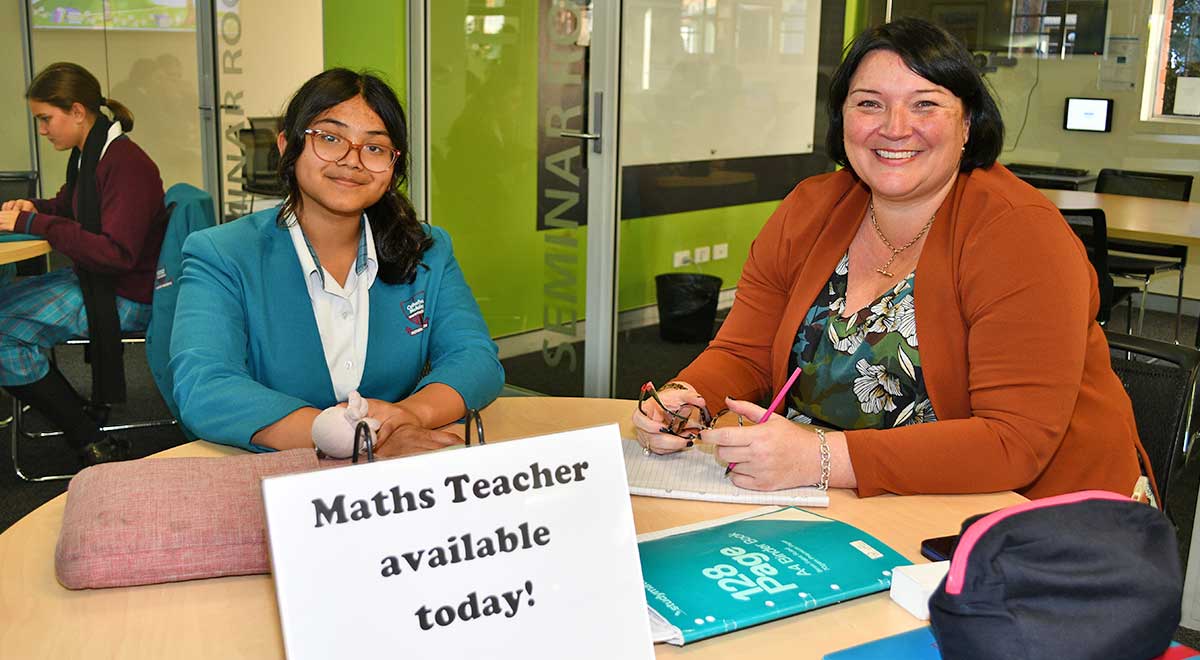 Maths Lab is available twice a week with a Maths teacher available to help with Mathematics questions
The Catherine McAuley Mathematics Department offers Maths Lab twice a week for any student who would like some extra help in Maths.
With assessments now approaching for most year groups students can come to Maths Lab to sort out any queries they may have about what they have been doing in their Maths class.
Maths Lab runs every Monday at lunchtime in BM214 and every Wednesday after school from 3.15pm - 4.00pm in the school library. Maths Lab is for students who would like help from a Maths teacher with any questions, queries, revision or extension in Maths.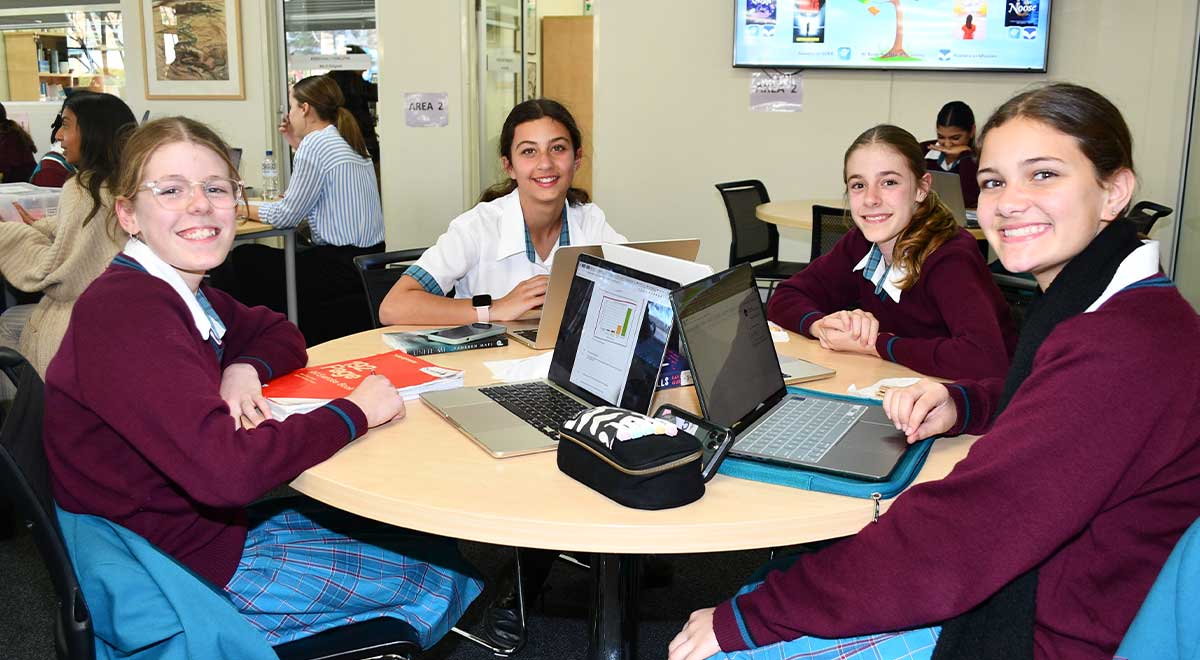 Year 7 students doing maths homework together during Maths Lab this week
The Mathematics Department strongly believes that the best way to study Maths is by actually DOING questions, especially from topics you want to improve in. Maths Lab will help students be more confident during assessments and help them minimise stress. "Don't leave study to the last minute", is the advice of the Maths Department.
Encourage your daughter to come along and help achieve their Maths goals!