Welcome to Visiting Students From Japan
27 Jul 2023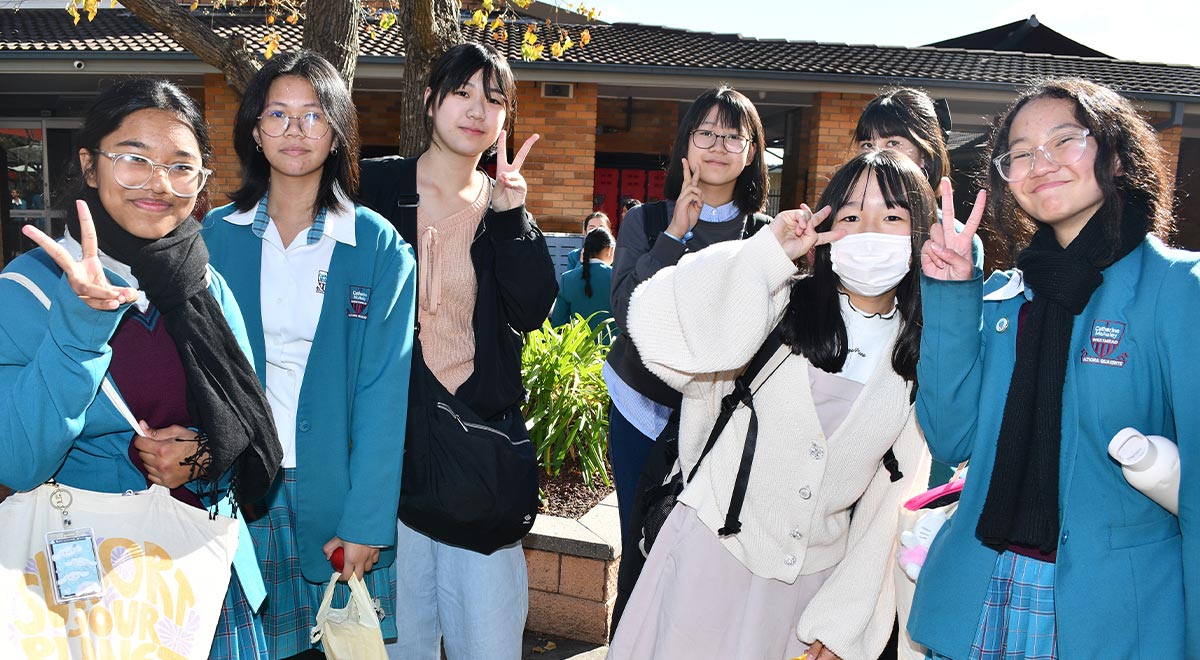 Catherine McAuley welcomes the 30 students from Doshisha Girls School, Japan who will attending the school for the next couple of weeks
Welcome to our visiting Japanese students from Doshisha Girls School, Kyoto, Japan.
30 Year 9 students from Doshisha Girls School will be at Catherine McAuley from Tuesday, 25th July through until Tuesday, 1st August.
The students are accompanied by their teachers and will spend time in classes with McAuley students.
Ms Reynolds, Japanese Language teacher at Catherine McAuley, says that this exchange program has so many benefits for the students.
"The students benefit from the language learning as it creates an immersive environment for language acquisition; they benefit from the cultural exchange as it provides the students with a unique opportunity to engage with a different culture and broaden their perspectives, and of course it also gives the students a chance for friendship and building connections with each other".
At the school assembly on Wednesday this week the visiting Japanese students were officially welcomed to the school community.
Three of the visiting students presented to the assembly and spoke about their home city Kyoto and all that it has to offer.
Welcome to students from Doshisha Girls School.
Catherine McAuley Westmead is very pleased to have you!
View photos