McAuley Students Take Part In Opening Of FIFA Women's World Cup
25 Jul 2023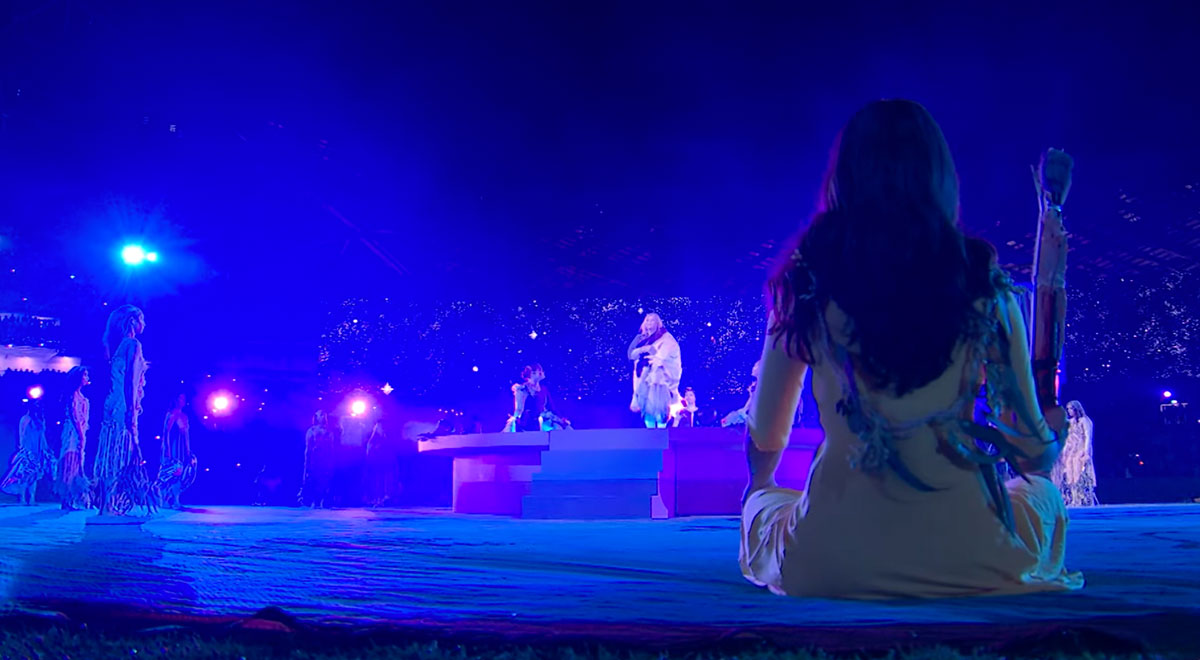 Two students from the Strong Sisters Group, a small group of Indigenous students at Catherine McAuley, took part in the Welcome to Country which featured before Australia's opening game against the Republic of Ireland on Thursday night last week.
Eva N. and Jordan B., both Year 9 students, joined with students from St Agnes Catholic High School Rooty Hill and Caroline Chisholm College Glenmore Park. The students had the privilege to work with creative director Mr Nigel Jamieson, who also directed the opening ceremony for the Sydney Olympics, and spent many weeks rehearsing.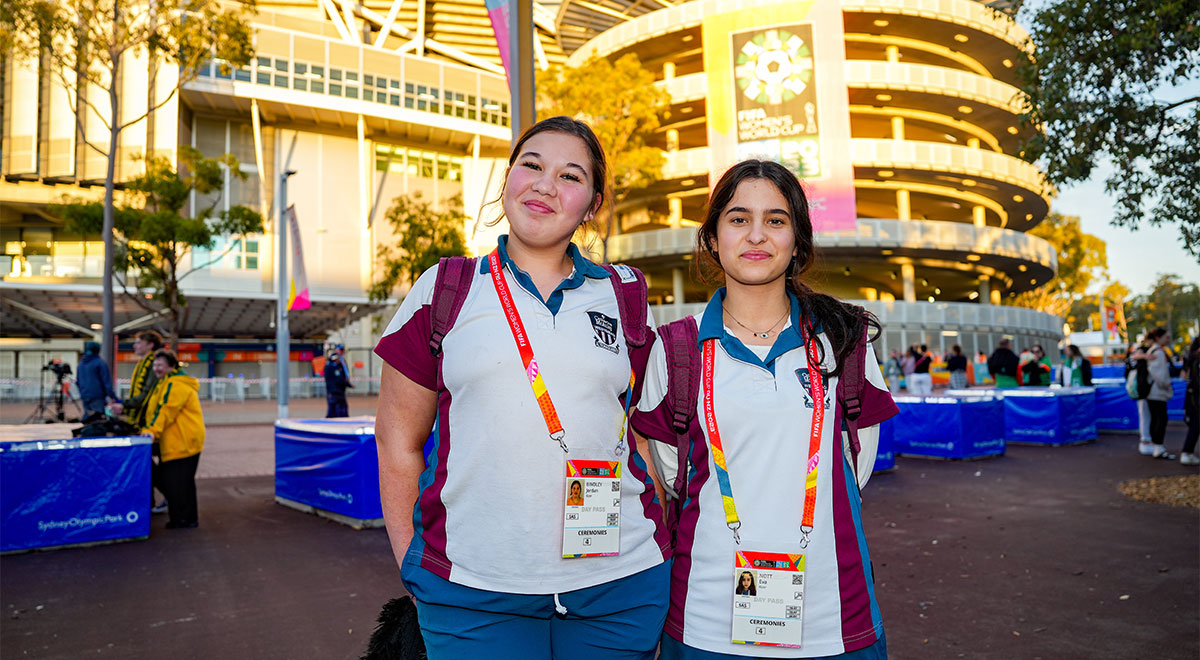 Jordan and Eva ready for the opening of the FIFA World Cup
Eva said that she found the whole event so much fun. "It was such a fun experience and I like that I have now become close to Jordan and the other girls from the other schools. All the Aunties were very welcoming and kind and sweet with us".
"Honestly the actual ceremony in front of the large crowd at the stadium was euphoric", said Eva.
It made me feel very special. It was such a great experience. After we had finished we walked to the sidelines and the whole stadium cheered for us.