Year 12 Legal Studies Excursion to Downing Centre Law Courts
25 May 2023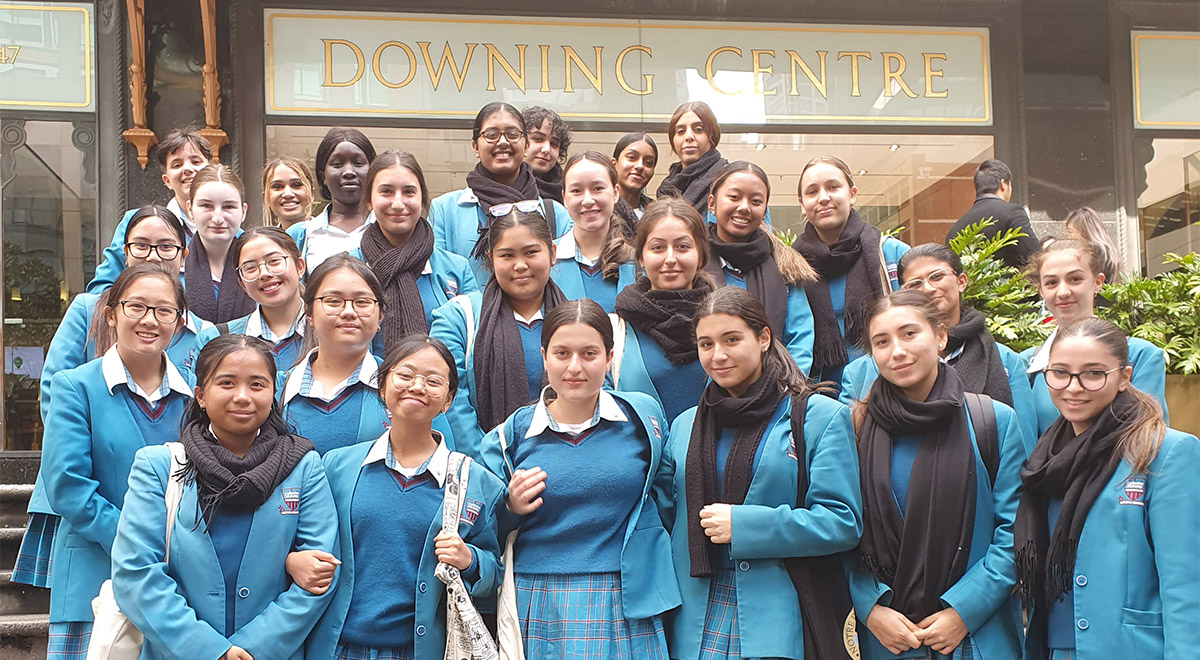 Year 12 students outside the Downing Centre Law Courts.
Early on the cold winter's morning of 18th May, our year 12 Legal Studies students ventured into the Downing Centre Local Law Courts in Sydney to experience the legal system in action.
After a briefing from the court sheriff and a talk from one of the court magistrates, the girls were able to visit a range of courtrooms and watch real cases in action.
According to one of the students, "It was an immersive experience into our legal system and provided a valuable opportunity to see how the legal system works and how it can impact everyday people and their lives".