Free Tutoring Offered In The School Library After School
24 May 2023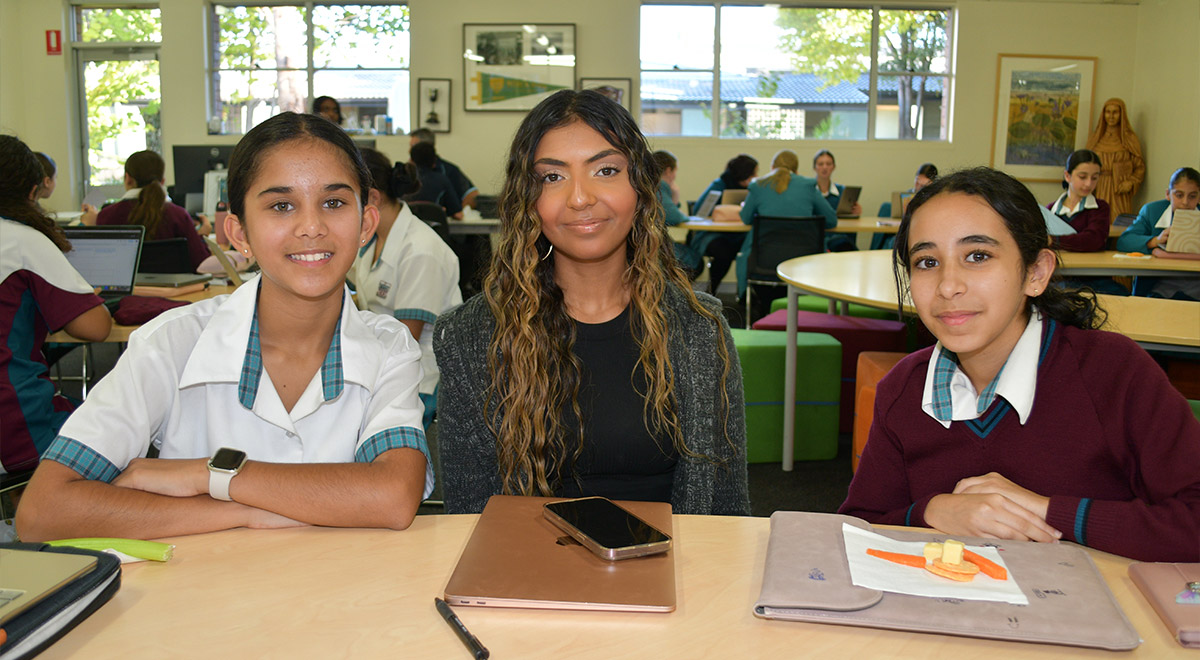 Aliha Razzaque, a high achieving maths student from the Class of 2022 is tutoring students after school in the library.
Students have access to free tutoring in the school library after school on Mondays, Tuesdays and Wednesdays between 3.30pm - 4.30pm. This is a no cost service to parents as the tutors are being paid by the school and are all ex-students of Catherine McAuley.
These ex-students are now undertaking university studies and are students who were high achievers at school. They passed an interview process to ensure they were suitable for this work.
Aliha Razzaque, Class of 2022 was a high achieving mathematics student who studied Mathematics Extension 2 and is now studying aerospace engineering and computer science at university. She says she was keen to be a tutor because she wants to share her love of maths with other students.
"I had wonderful Maths teachers at McAuley who encouraged me and when you have good teachers you enjoy the subject more", Aliha says.
I want to inspire students to love the subject of maths. Many students think of maths as a chore and if they think like that then they won't want to do it. Instead if students are encouraged to do maths because it is fun they will want to do it.
Aliha says she also likes to give advice to students on not just their subjects but on being a successful student and not stressing too much. "I have been speaking to some Year 12 students who are stressed out and I can give them advice as someone who has just graduated. Yes, rank matters but it is not the end of the world". Aliha is very keen to spread the word that, "We are here to help! And this is for free!".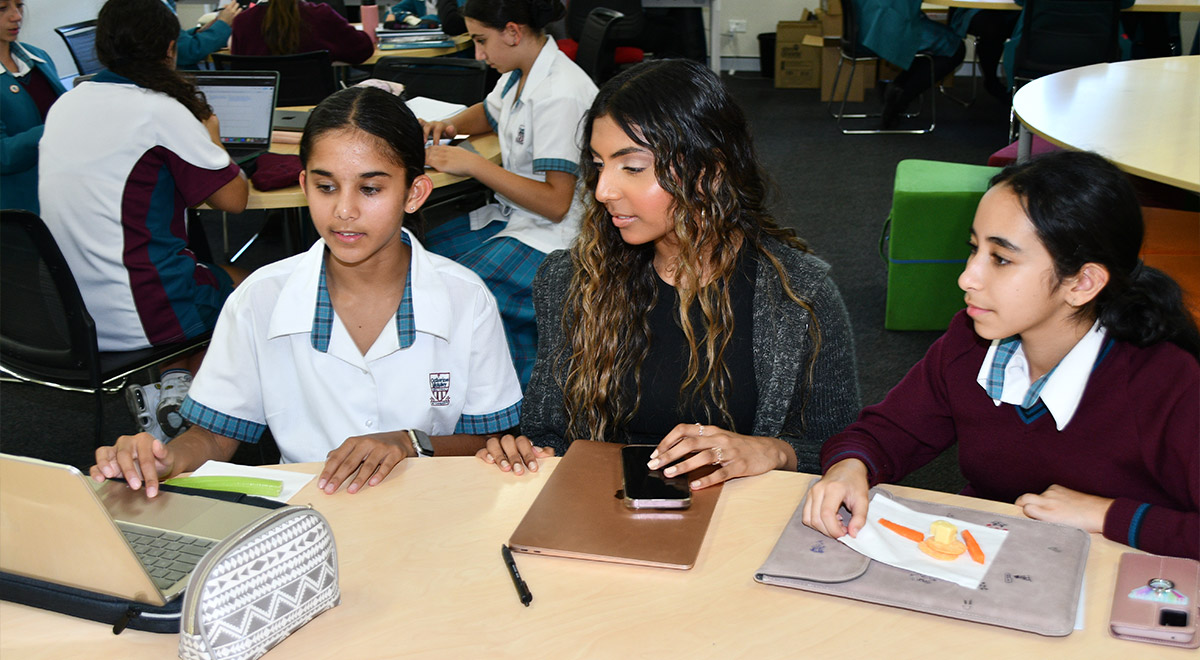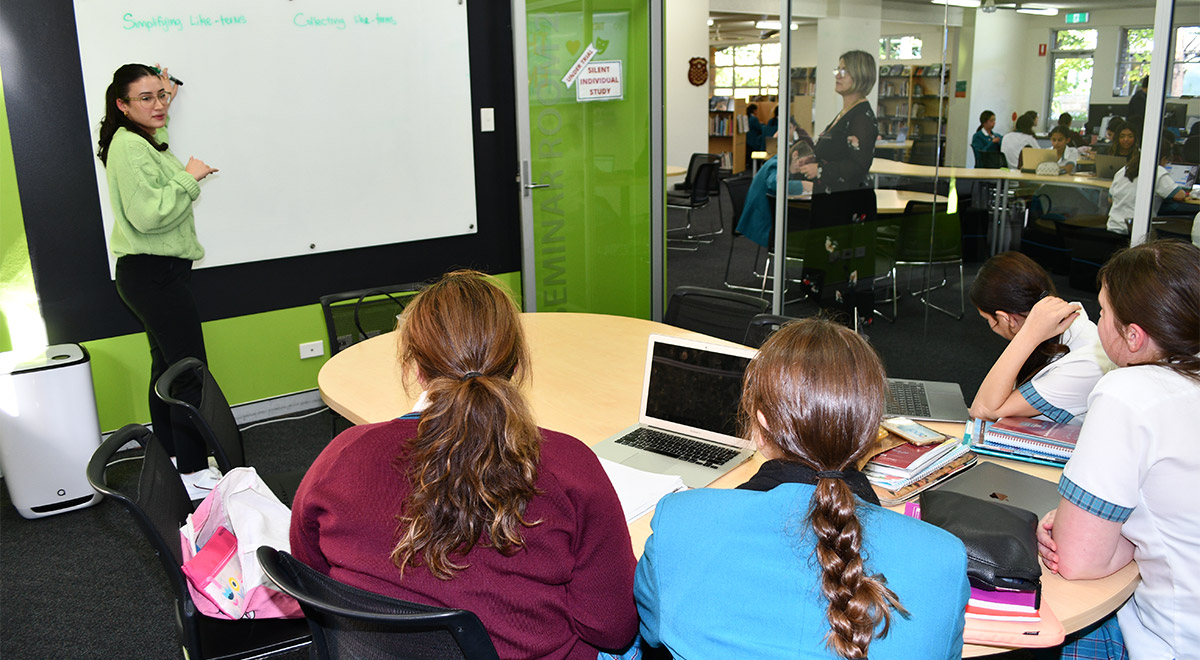 Alexia Amer, Class of 2020 is another of the ex students who is now acting as a tutor whilst she completes her university studies. Alexia is doing a Bachelor of Secondary Education majoring in Mathematics and Sciences.
Students should come along because even if they don't have anything specific that they want to be tutored on it is just a good environment to help you feel motivated to study and you will have the chance to ask questions, and you can still be with your friends.
Alexia says that when she was a student she always took advantage of peer tutoring and Maths Lab and current students should take advantage of this new offering.
As a student I never needed external tutors because it was all here at school.
Any Catherine McAuley student is welcome to come along to tutoring after school in the library on Mondays, Tuesdays or Wednesdays. There is no need to book and afternoon tea will be provided.