Year 12 Pastoral Care Seminar
24 May 2023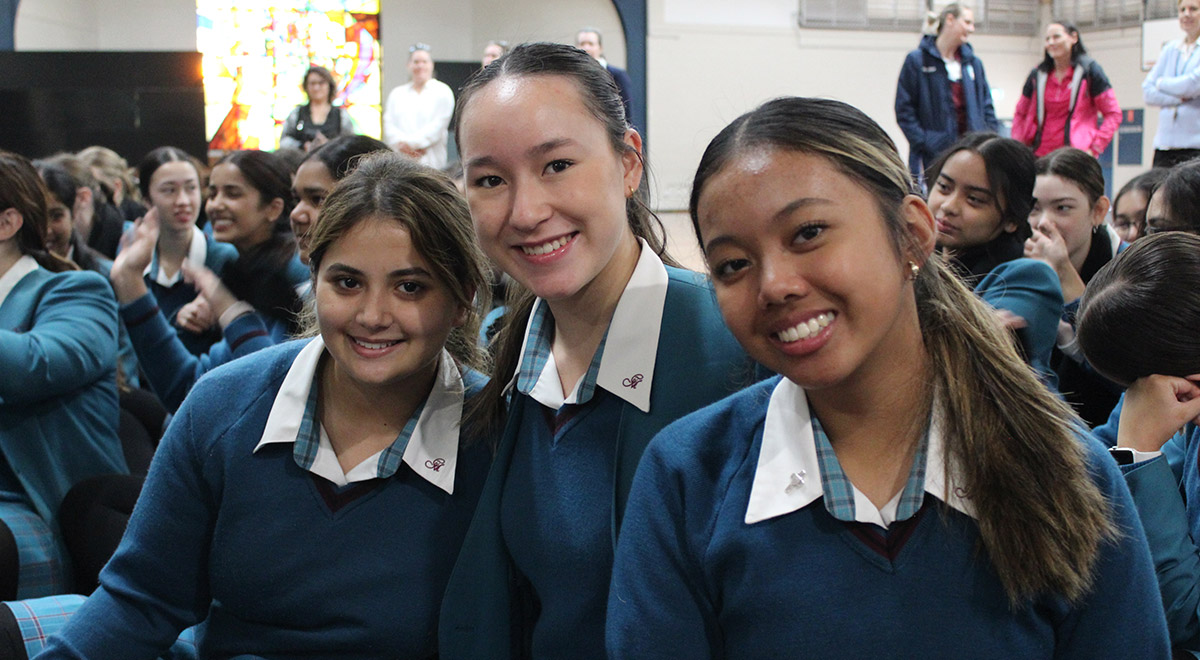 Year 12 students at the Pastoral Care Seminar.
Through song and story telling, Chris Doyle, from Karis Ministries, led a seminar for Year 12 students, with the theme of Respectful Relationships and Resilience.
By sharing aspects of his own story, Chris encouraged the students to reflect on the importance of resilience as they journey through their final year of school.
The morning's activities reinforced cohesion amongst the students and an acceptance of difference. One group activity required the students to create their own "10 commandments" outlining their expectations from a relationship - and the results were interesting!
The morning started with the students and Year 12 Wellbeing teachers sharing light refreshments and I commend the students on their positive approach and involvement in the seminar.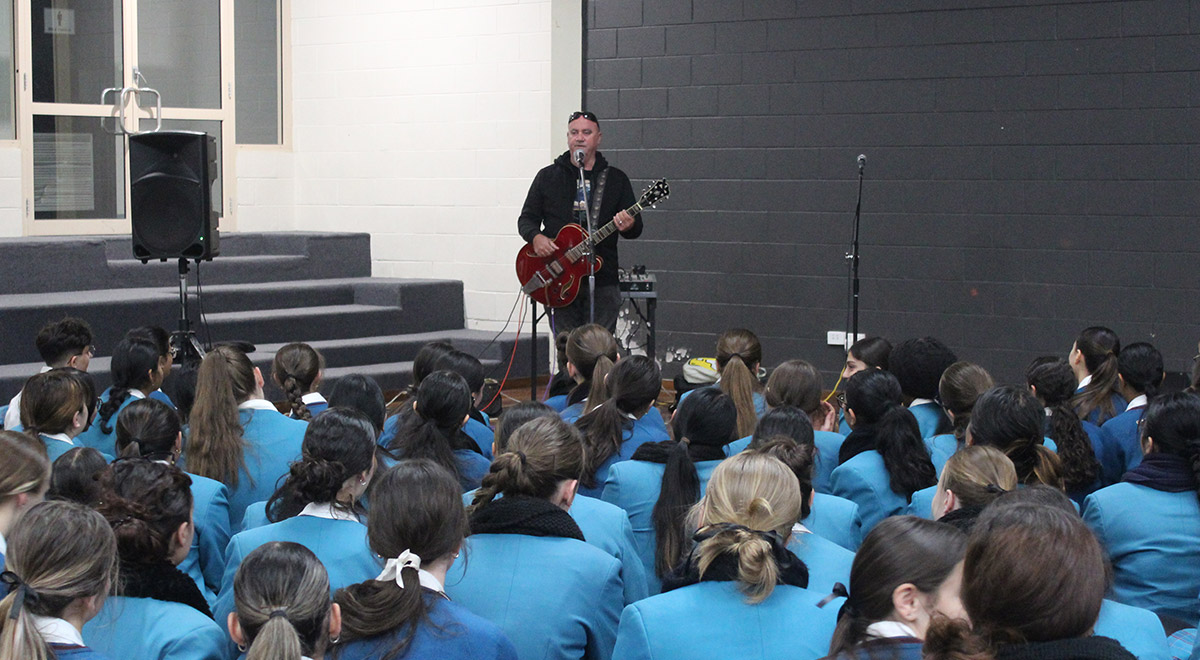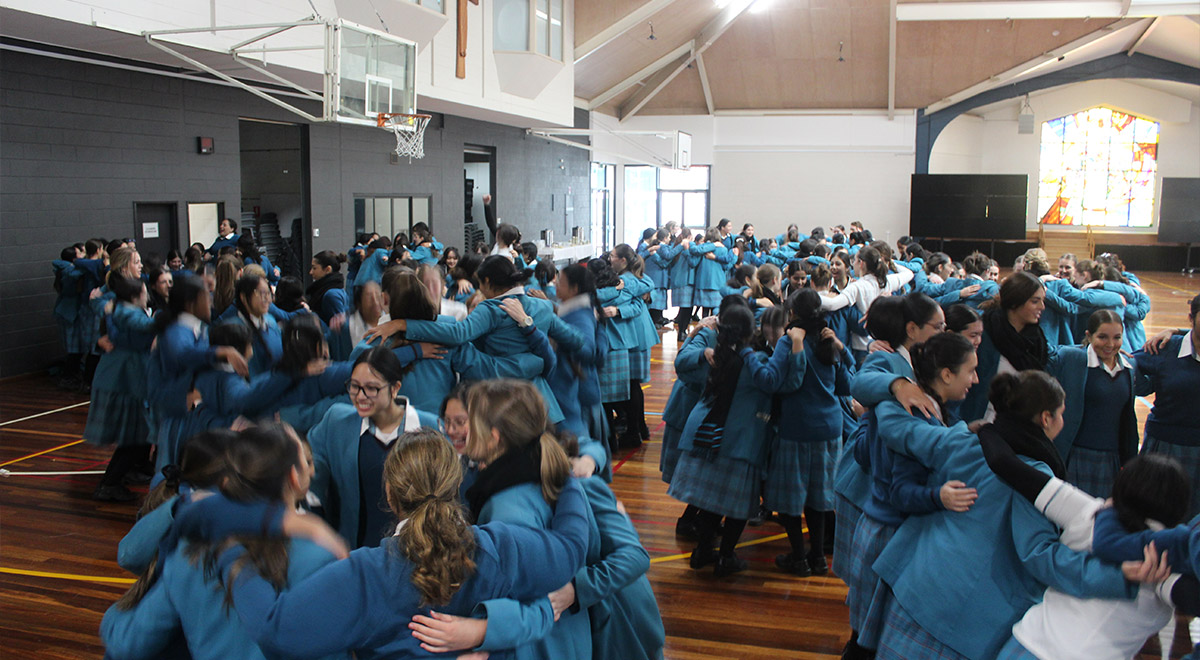 Overall, the seminar day allowed us to not only grow closer as friends and a grade but enabled us to realise and reflect on the significance of setting ourselves high standards for our partners and friends, because if anything as girls who strive for higher things, we all deserve truly nothing but the best for ourselves.
Arwen-Cady
I found the day enjoyable and extremely educational as to how to respect myself and others around me. I had a lot of fun singing and dancing with my friends and becoming closer to our year as a whole.
Alana
The seminar with Chris Doyle was both insightful and empowering, providing a valuable opportunity for us as a grade to reflect upon our high school and life experiences, uniting for one of the final times. Chris himself provided such wisdom that has and will continue to resonate with not only me, but the rest of our grade and teachers for many years to come, using song, laughter and love to remind us to treat others how we want to be treated, a lifelong lesson that he made sure we knew and integrated in our words and deeds.
Ashyra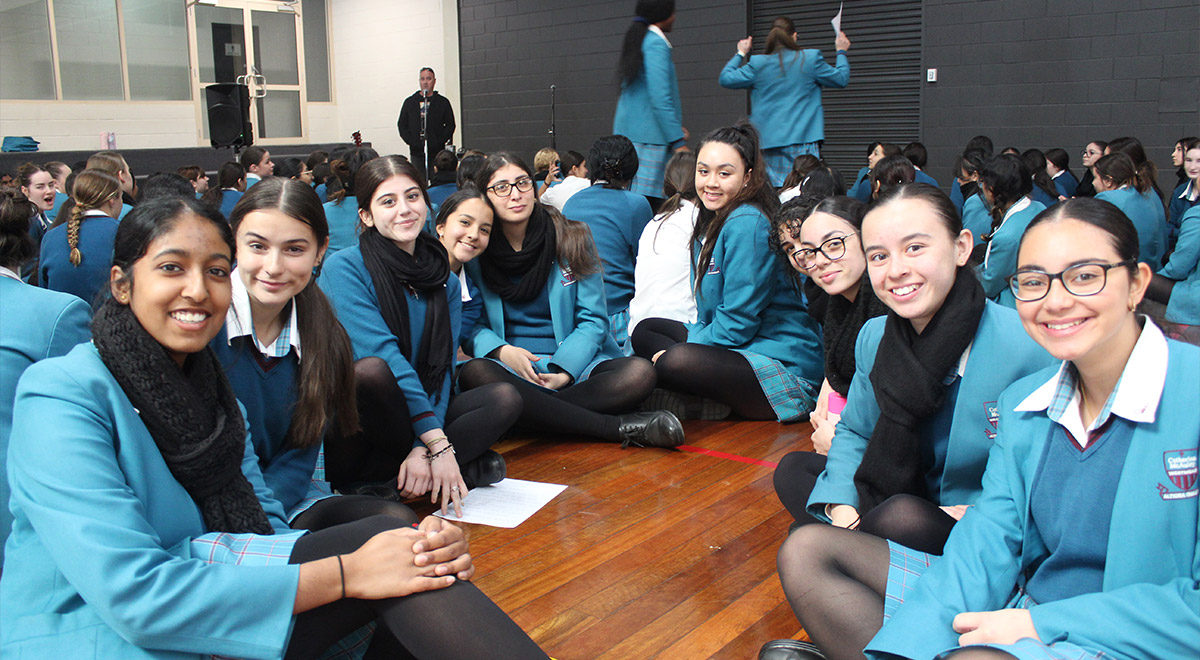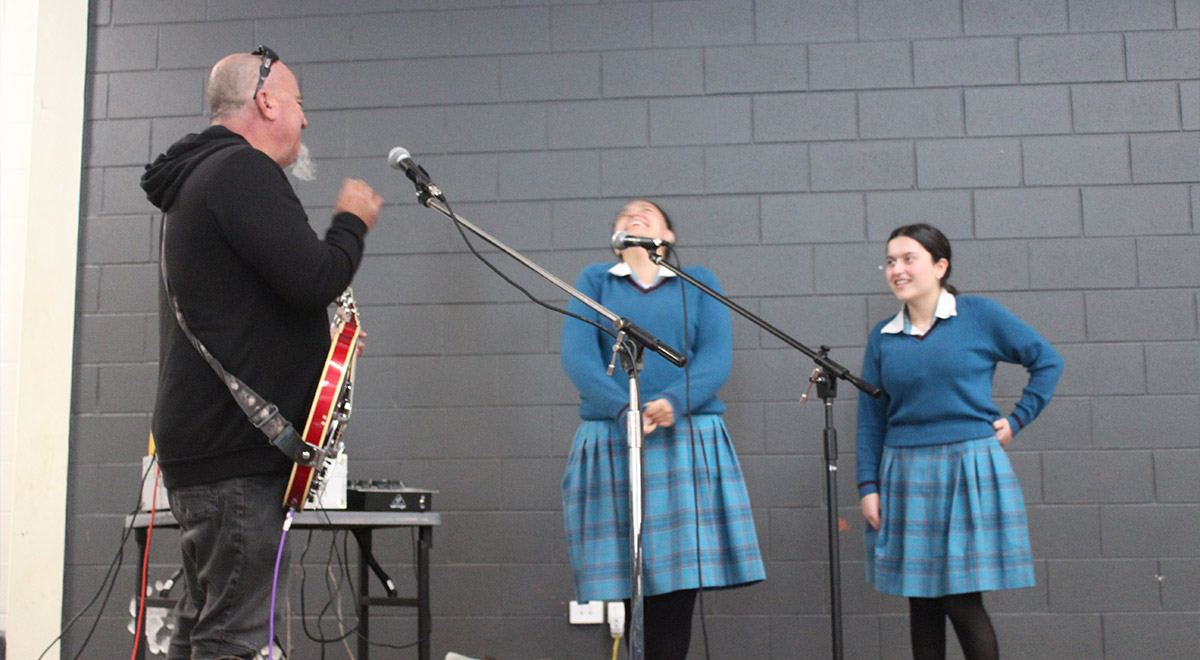 I felt more optimistic about the future and grateful to be able to become closer with my friends.
Mary
A great session letting us spend time with our friends and learn about self-love
Halie
The seminar with Chris Doyle was both fun and affirming; understanding ourselves and setting boundaries for other people in our lives and never accepting the bare minimum was hilarious and entertaining. Most likely a Year 12 core memory!
Patricia
I really enjoyed the opportunity to take some time to connect on a deeper level with my peers. I especially loved how I was able to sing and dance with my friends and I was surprised how much we learned about each other in a small amount of time.
Reya
The seminar was a really lively and great experience. I appreciated how we were able to come together as a grade, comfort each other, and sing songs together, particularly before HSC. Our seminars with Chris will be a memory of high school I won't forget.
Emily