Year 9 Reflection Day
18 May 2023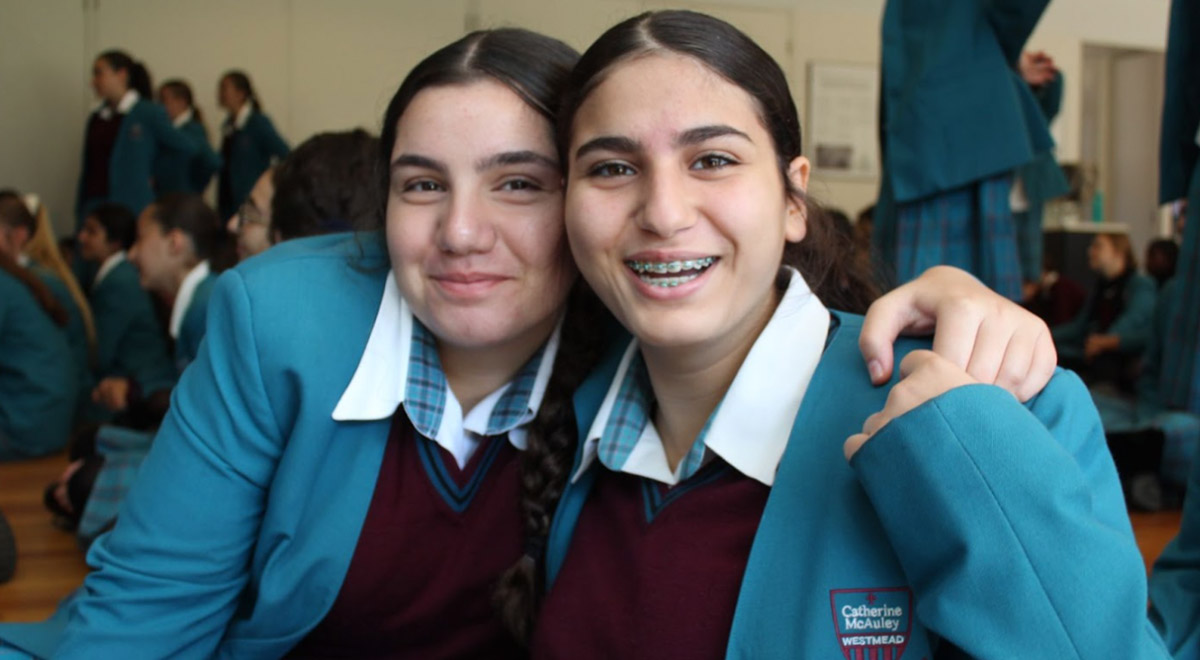 Year 9 students enjoying the Reflection Day.
On Friday, 12th May Year 9 attended a Reflection Day at St. Patrick's Cathedral.
It was a day of reflection, prayer and excellence. The main focus of this year's Reflection Day was 'Excellence' - something which Year 9 worked to achieve throughout the day.
The day started off with some 'ice-breaker activities' which was closely followed by an immensely enjoyable and inspirational speech from Ms Shipley. She spoke about her life as a McAuley mercy girl and what excellence means to her.
Students were also given the opportunity to act out what excellence might look like in our daily lives - with one group from each class getting the chance to act out their performance to the grade.
We were able to attend mass at the Cathedral; joining the public in prayer. It was a chance for students to reflect on what excellence might look like as children of God. The day concluded with some colouring-in activity which allowed a final chance to reflect on the main focus of excellence.
Overall, Year 9 thoroughly enjoyed the day and the chance to reflect on what has happened, but most importantly, what comes next!
View and download photos from this event