Year 12 Careers Expo
18 May 2023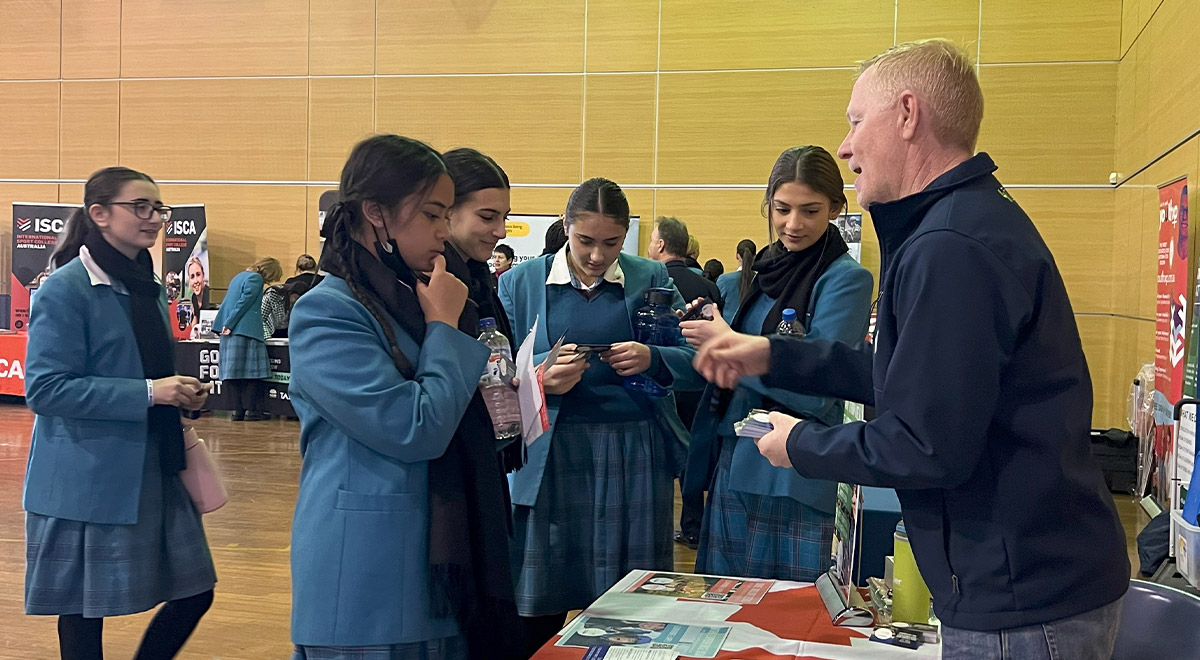 Year 12 students exploring future pathways at the Careers Expo.
On 12th May 2023, Year 12 students had the opportunity to attend a Careers Expo at St Pauls Catholic College at Greystanes.
They had time to explore post school options offered by universities, private colleges and other training organisations.
Feliciana said that because of the expo she has a clearer idea of what pathway she is interested in and said "It helped me explore the universities all in one place."
Amarra commented "The biggest takeaway for me is that there are always other pathways into the type of career you wish to pursue in the future and that even if you have an idea of what you want to do now, you should still open yourself up to other possibilities".