Year 12 Class of 2022 - Where Are They Now?
08 May 2023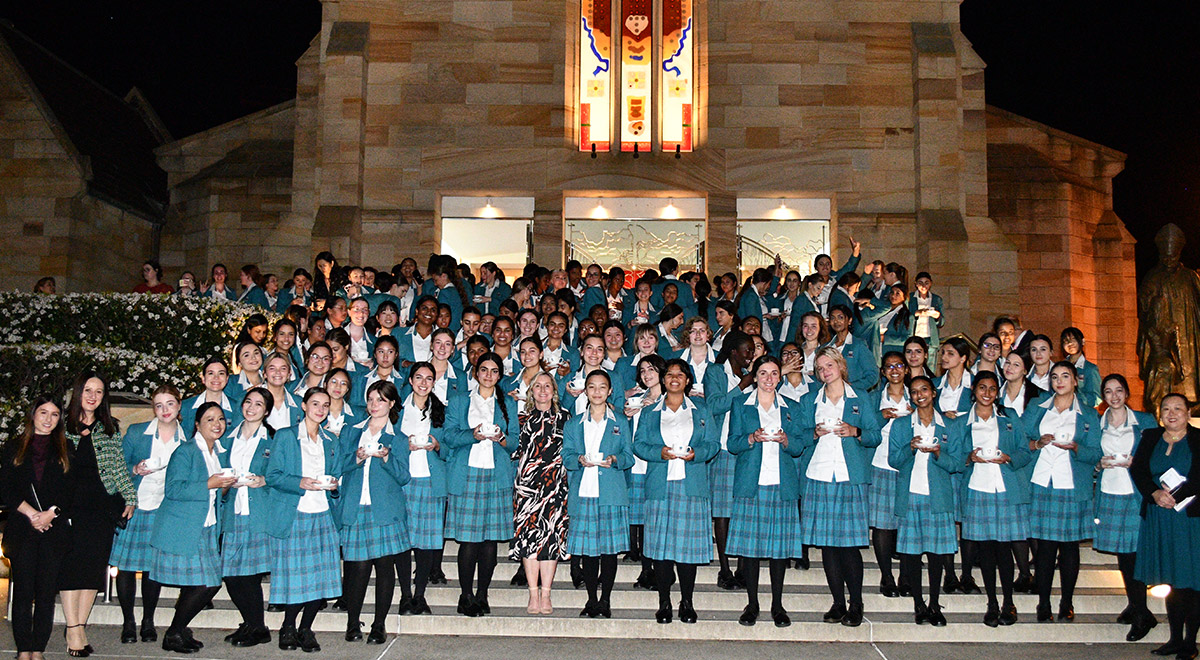 The school surveyed Year 12 students from 2022 to find out where they are now and what they are doing since graduating from Catherine McAuley. Results were collected from 85% of students (166 students out of a total of 195).
Of those who responded 79% of students who completed Year 12 last year are now enrolled in university with Macquarie University yet again the most popular university choice.
Degrees in Arts and Social Sciences and Science (including Medicine) were the most popular degrees.
21% Arts and Social Sciences
20.2% Science (including Medicine)
15.3% Health
13.7% Engineering & IT
12.1% Business/Commerce
5.6% Education and Teaching
5.6% Architecture, Design and Planning
4% Law
1.6% Performing and Fine Arts
Of the 79% of students (154 students) who are currently studying at university their university destination was as follows:
30.5% Macquarie University
20.1% University of Technology Sydney
13.6% Australian Catholic University
11% Western Sydney University
9.1% University of NSW
6.5% University of Sydney
1.3% University of Wollongong
5.2% Other / Not Stated
For those students who did not choose to study at university:
8 students are studying at a private college
1 student is studying at TAFE
3 students are working
29 students are whereabouts unknown
Many students were offered an early entry to university with 97% of students in Year 12 2022 receiving at least one early offer (not including the Schools Recommendation Scheme). This result is based upon those students who responded to the destination survey. 67 students received offers through the UAC Schools Recommendation Scheme and 64 students received offers from Macquarie University through the Leaders and Achievers program.
Congratulations to the Class of 2022 who have been able to achieve their ambitions through their commitment to excellence in completing their HSC. The next stages of their journeys are full of promise and excitement. We look forward to hearing more from them as they complete their university courses.
Ms Refalo, School Principal, congratulates the Class of 2022.