Recent Student Achievements
27 Apr 2023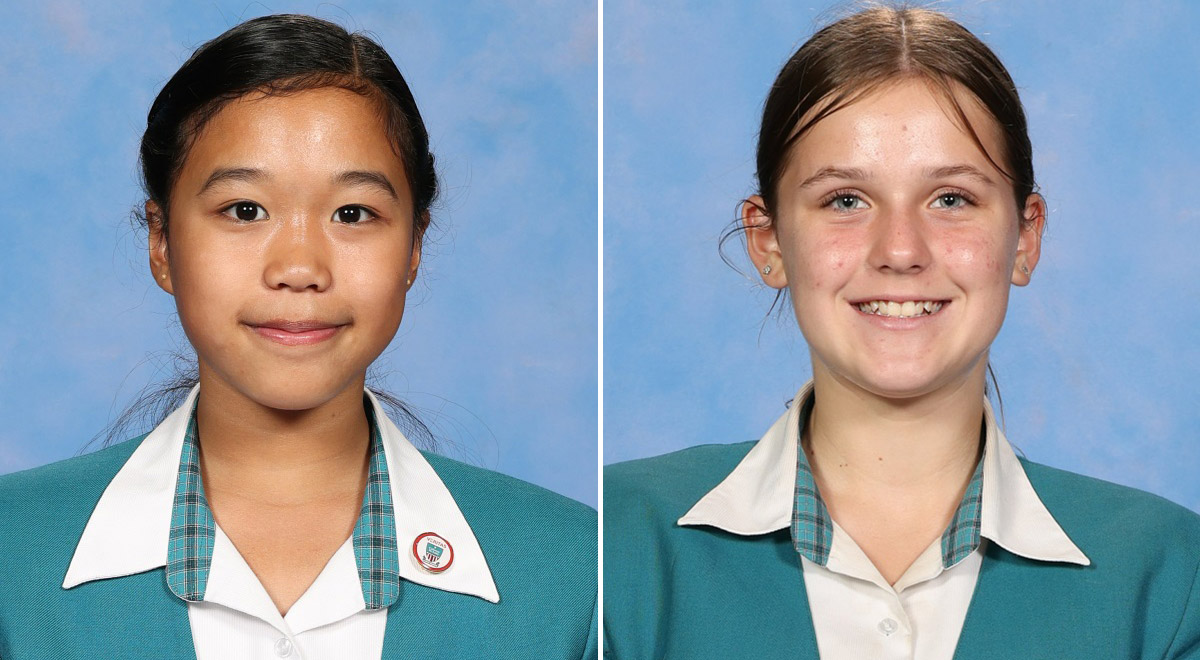 Jolene C., left & Annisha R., right.
Jolene C., Year 7, participated in an unforgettable performance during the recent school holidays at Hamer Hall, Arts Centre Melbourne.
Jolene was one of only two choristers from the Sydney Children's Choir Junior Performing Choir to receive an invitation to join the Gondwana National Choirs on their debut concert tour with the Melbourne Symphony Orchestra (MSO). The performance was of Britten's War Requiem.
The school applauds Jolene on her hard work and dedication which has led to this incredible accomplishment.
Congratulations Jolene!
---
Year 8 student Annisha R. was very busy these past school holidays competing in back to back athletics championships in both Brisbane and Melbourne.
In Brisbane Annisha competed in the Australian Junior Athletics Championships and came 1st in U14 Discus, 3rd in Hammer Throw and 9th in Javelin.
In Melbourne Annisha competed as a member of the NSW U13 Team at the Australian Little Athletics Championships and came 2nd in Discus and 7th in Javelin.
Annisha says she was very happy to have had this experience and she hopes it makes her stronger for future competitions.
Congratulations Annisha!