Year 12 Student Represents NSW at the National Schools Constitutional Convention
04 Apr 2023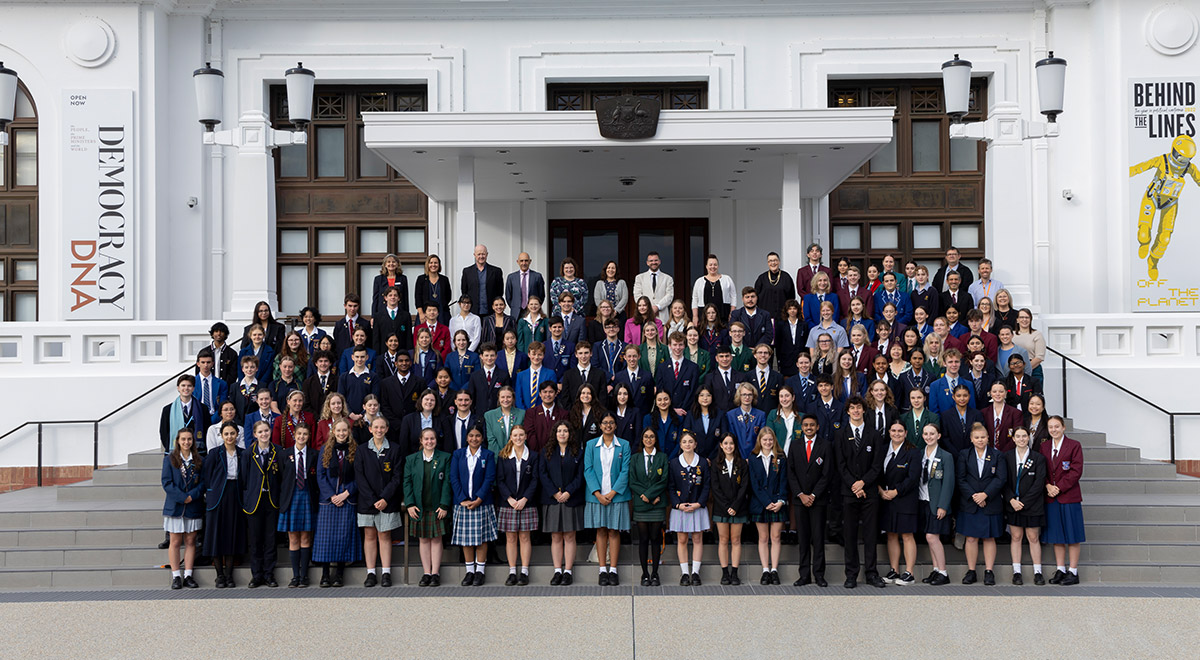 Mya L. standing on the steps of Old Parliament House, with fellow delegates at the National Schools Constitutional Convention.
Mya L., Year 12 student and Leader of Coolock House was chosen to be one of 30 students from the State to represent NSW at the National Schools Constitutional Convention in Canberra.
Mya has written the below report.
From the 21st of March to the 23rd of March, I had the great pleasure of being one of 30 students to represent New South Wales at the National Schools Constitutional Convention (NSCC) in Canberra. The process to be chosen started last year. I was nominated by Ms Nicolson, my Year 11 Legal Studies teacher, and was then required to write a one page response to the following question: 'The appointment, removal and accountability of Ministers is based as much on convention as law. How can we ensure that Ministers are truly accountable to Parliament and the people, and should we move away from convention to strict legal requirements?' Based on this submission I was selected to attend the NSW Constitutional Convention and from there was selected to attend the NCSS.
The NSCC's aim is to bring together Year 12 students from throughout Australia and give them the opportunity to express their passion for the legal system, the law and the Constitution. Every year there is a different focus on the Constitution and this year it was, 'Is section 128 still a necessary requirement to change such an important document as the Australian Constitution?'. Section 128 of the Australian Constitution looks at the process of referendums.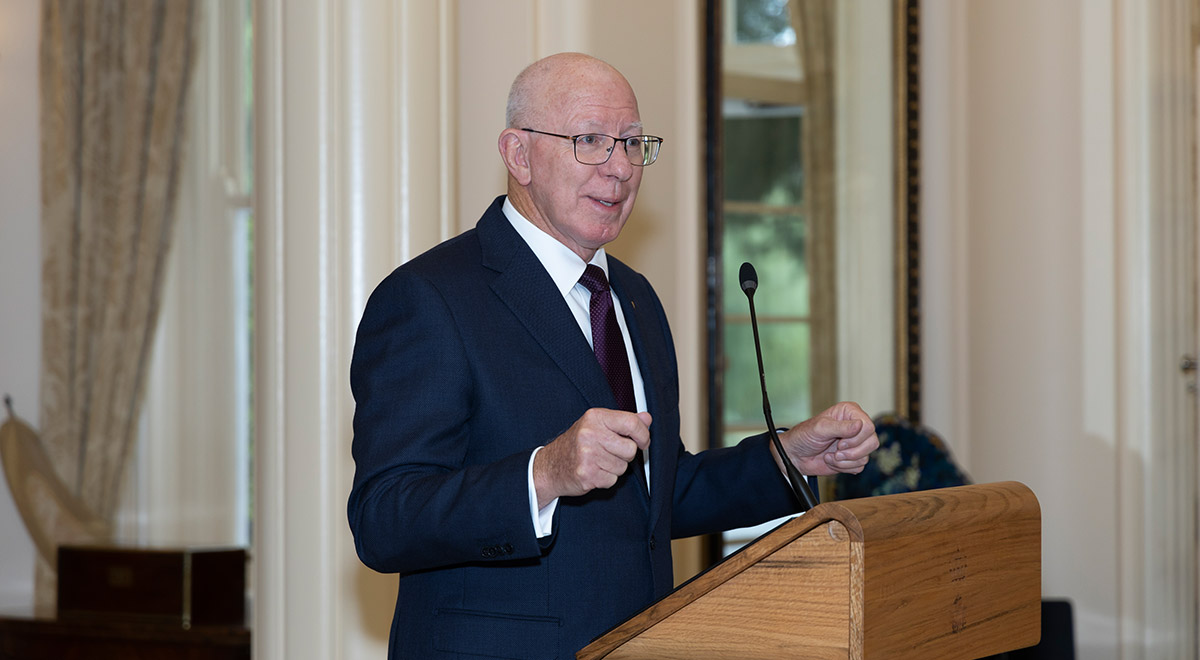 His Excellency the Hon. David Hurley Governor-General of Australia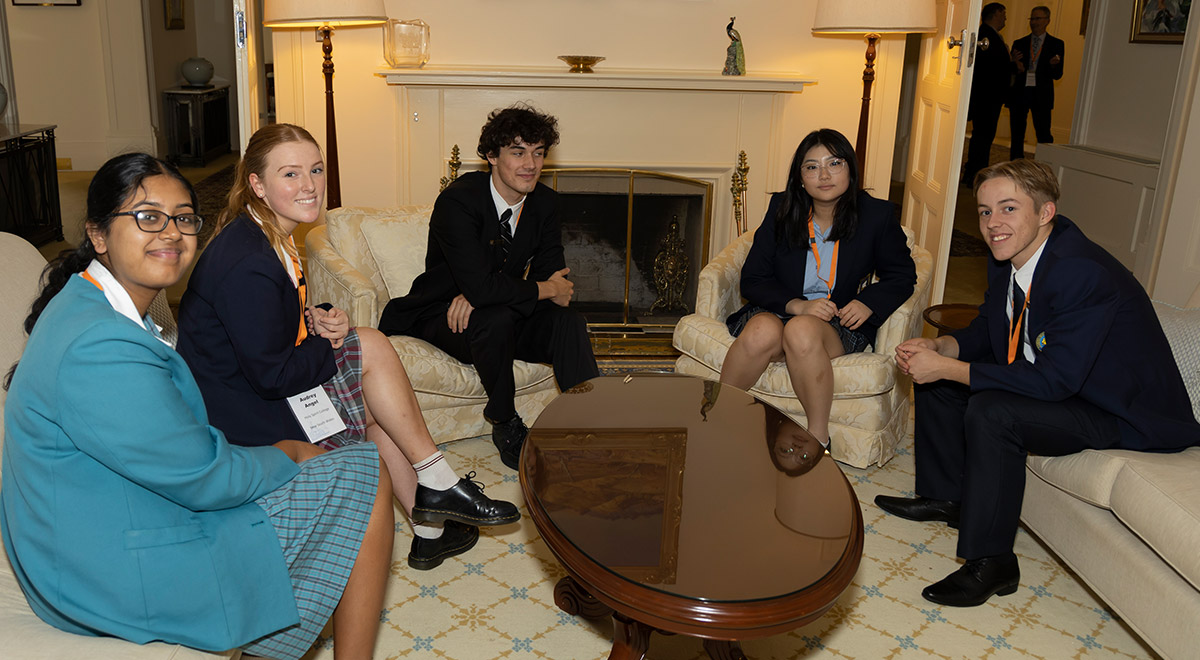 Mya L. at Government House
Throughout my time at the NSCC I worked in small groups with students from a variety of different States to discuss this question, which provided a great diversity of perspectives and opinions. We were also able to share our thoughts to the rest of the convention in 'report backs' and soapboxes.
We had numerous guest speakers come to meet and speak with us such as the Hon. Patrick Gorman (Assistant Minister to the Prime Minister), Emeritus Professor John Walker (ANU), His Excellency the Hon. David Hurley and Her Excellency Mrs Linda Hurley (Governor-General of Australia and his wife) and Senator Andrew McLachlan (Deputy President of the Senate). Other activities throughout my time included a tour of Parliament House, attending Question Time, touring the Governor-General's home, dinner at the High Court and a tour of Old Parliament House.
It was an incredibly worthwhile experience, especially being able to represent Western Sydney and Catherine McAuley on a national level. It allowed me to gain an insight into the inner workings of Parliament that many people are not privy to and I was able to meet people who have the same passion for law as I do. Even though I'm focused on getting into law rather than politics, it was fascinating to see the next generation of leaders for our country.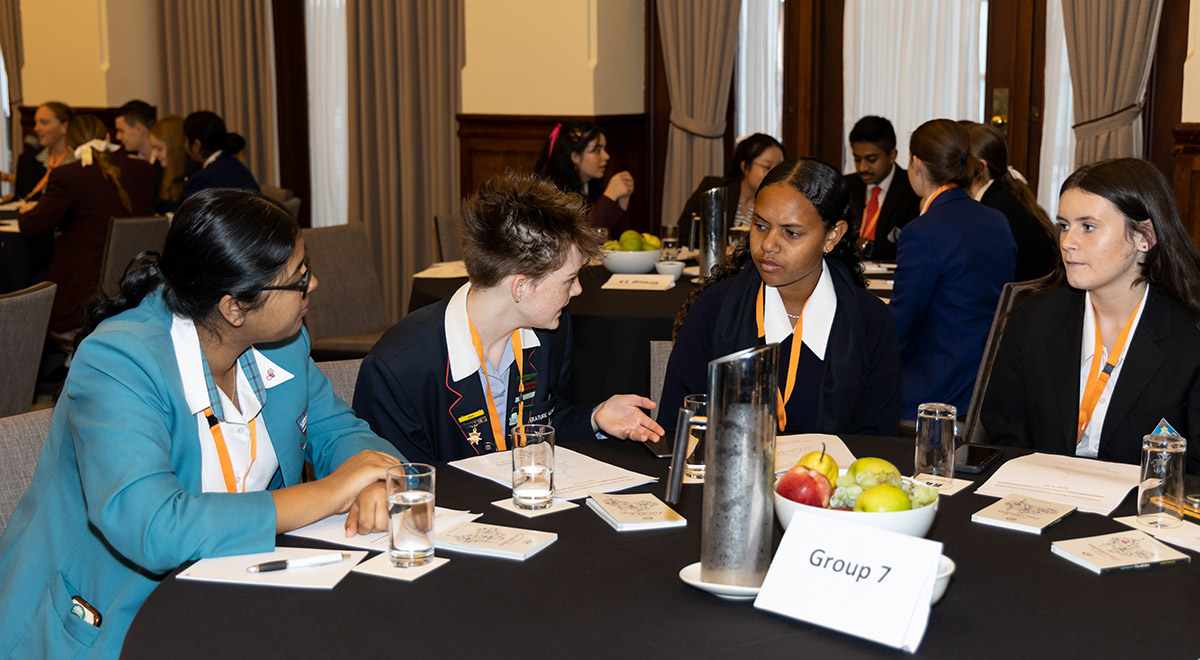 Mya L. at National Schools Constitutional Convention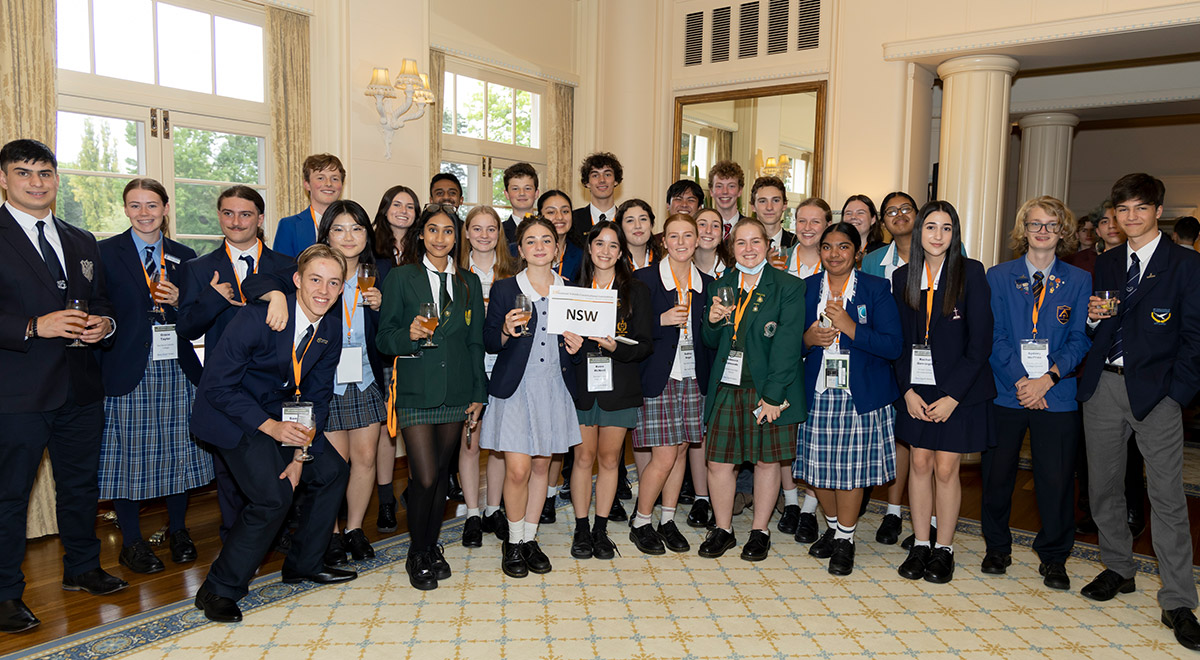 Mya L. with NSW delegates at the National Schools Constitutional Convention