Year 10 History Students Listen To Talk From Australian Vietnam War Veteran
16 Mar 2023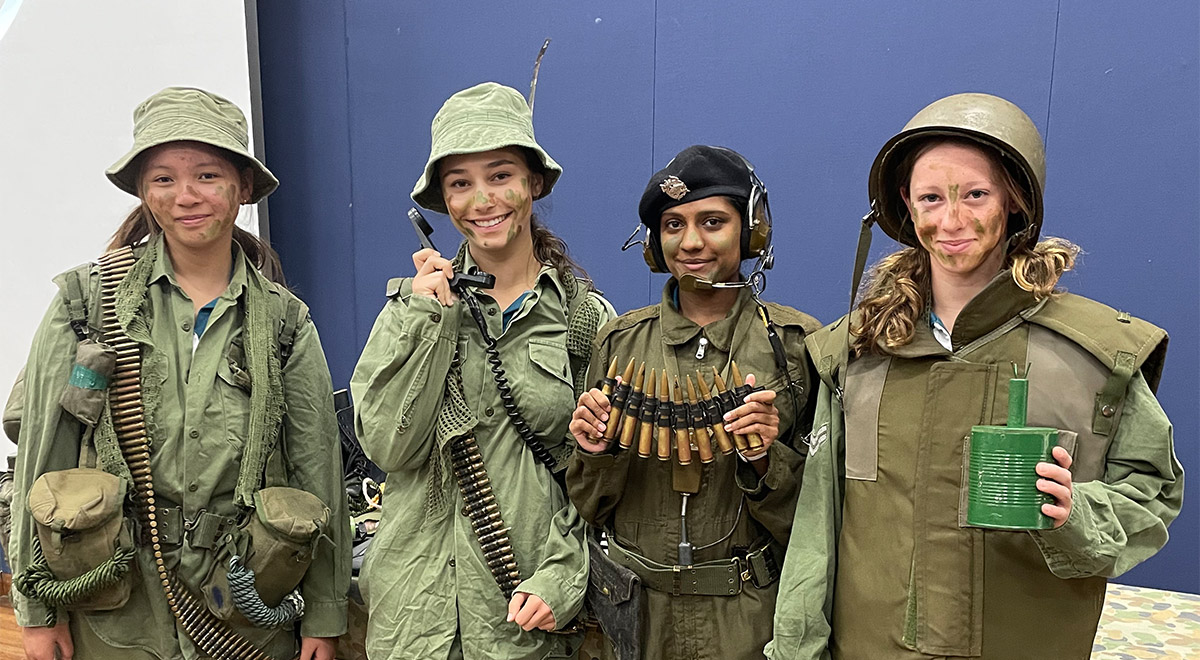 Last week Year 10 History students had the opportunity to listen to Mr Vin and Mrs Nancy Cosgrove, representatives from the St Mary's Vietnam Veterans Association, speak about Australia's involvement in the Vietnam War.
Year 10 History students Madeline Toth and Florry Bellew have written a reflection on this experience:
---
Mr Cosgrove, as a soldier and Mrs Cosgrove, as his wife, are both primary sources and spoke to us about their experiences during the war.
Mr Cosgrove retold stories of his fellow soldiers and played his favourite songs which gave us an extensive inside feel and knowledge of what he went through as a 20-year-old fighting for Australia in battle.
It was an incredible experience to see pictures of him at war and see how soldiers dressed for war, and what equipment was used. It was sad to know about the hardships, especially when they came back home. It was a day full of learning that I will remember for years to come.
Year 10 are truly thankful for having Mr and Mrs Cosgrove come to share their involvement, and memories with us.
Madeline T
Mr and Mrs Cosgrove gave us an extensive description of the weapons used, equipment worn, daily life and specific figures important to Australians during the war.
We heard about the political affairs taking place and how this contributed to Australia's involvement. Mr Cosgrove was a conscript, serving national service in the war.
It was intriguing to learn about the protest movements and the reactions of Australians to the returning soldiers.
As this war was the first televised war, the praise and honour received by soldiers in previous wars was not awarded to veterans of the Vietnam War.
This talk was an incredibly informative one and as a cohort, we are extremely grateful for the chance to learn and comprehend not only the personal experiences of soldiers but the effect it had on Australia and its political climate.
Florry B