McAuley Students Preparing For The Kids' Lit Quiz
16 Mar 2023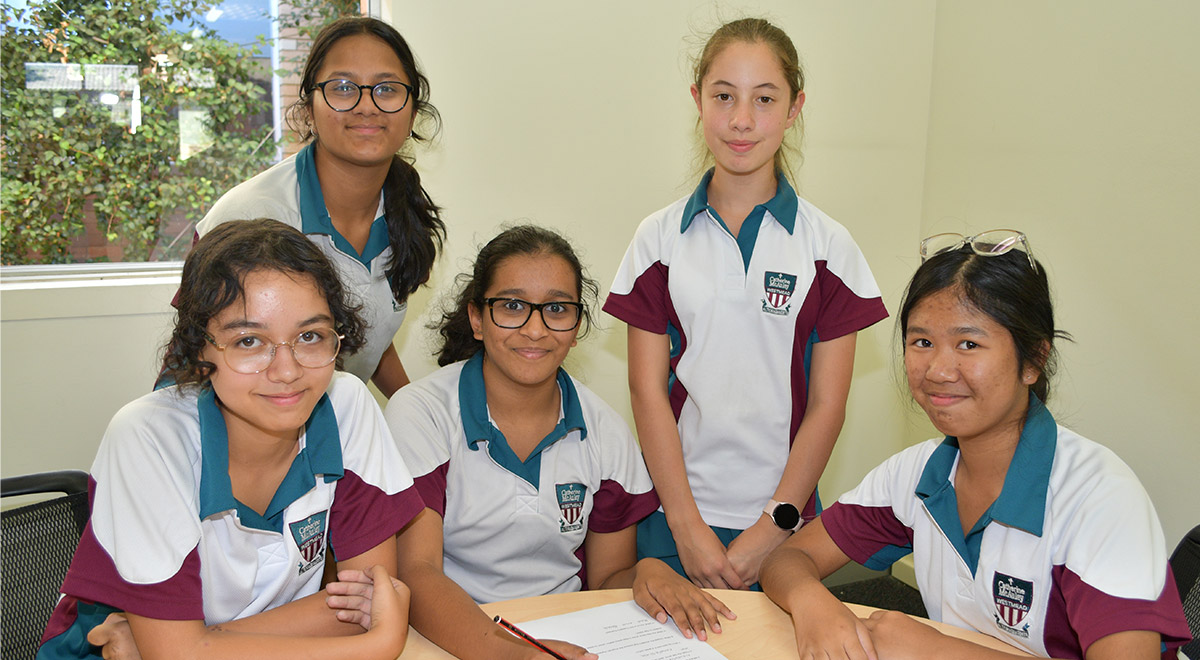 A small number of McAuley students who are very keen readers are busy preparing for the upcoming heat of the Kids' Lit Quiz on 16th May.
Catherine McAuley has two teams entered. The Kids' Lit Quiz is a competition that sees teams of students compete against other schools in a quiz consisting of ten rounds of ten questions all related to reading.
Each round is themed and previous categories have included poetry, authors, titles, settings, characters and nursery rhymes. The criteria to enter is that team members must be under 14 years on 1st July 2023 and all must be keen readers.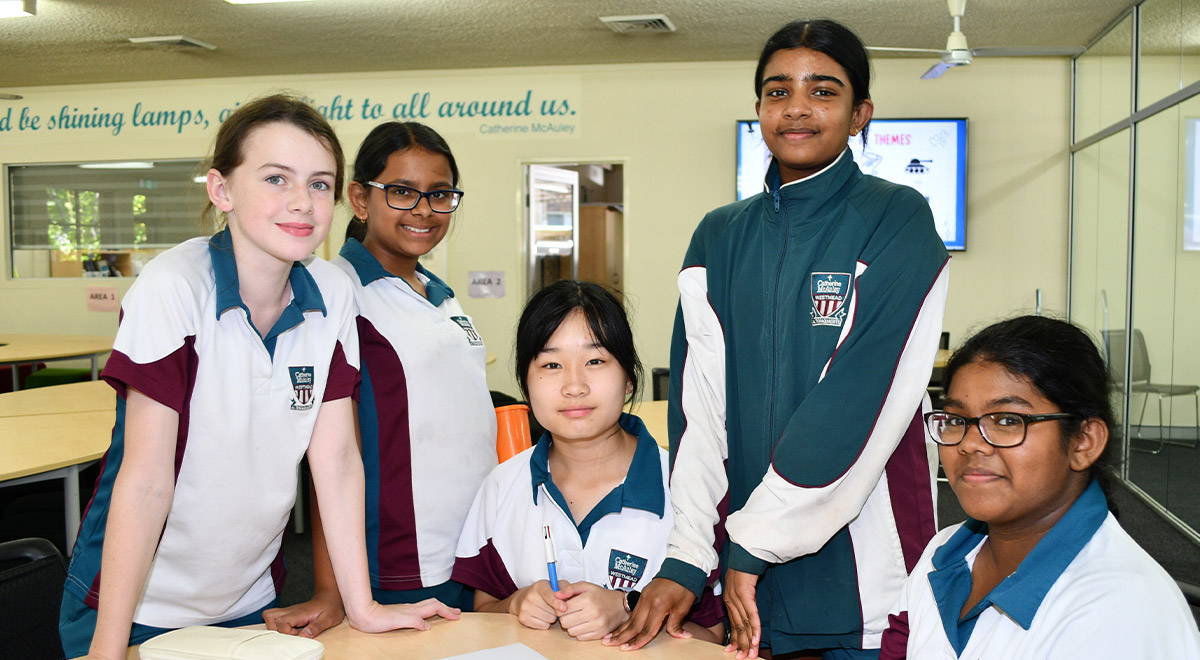 Ms Newman, Teacher Librarian says that the McAuley students are all super enthusiastic and are really enjoying meeting together to discuss what they're reading and doing practice quizzes.
Good luck to both teams!