McAuley Students Attend Western Sydney University Academy U Events
23 Feb 2023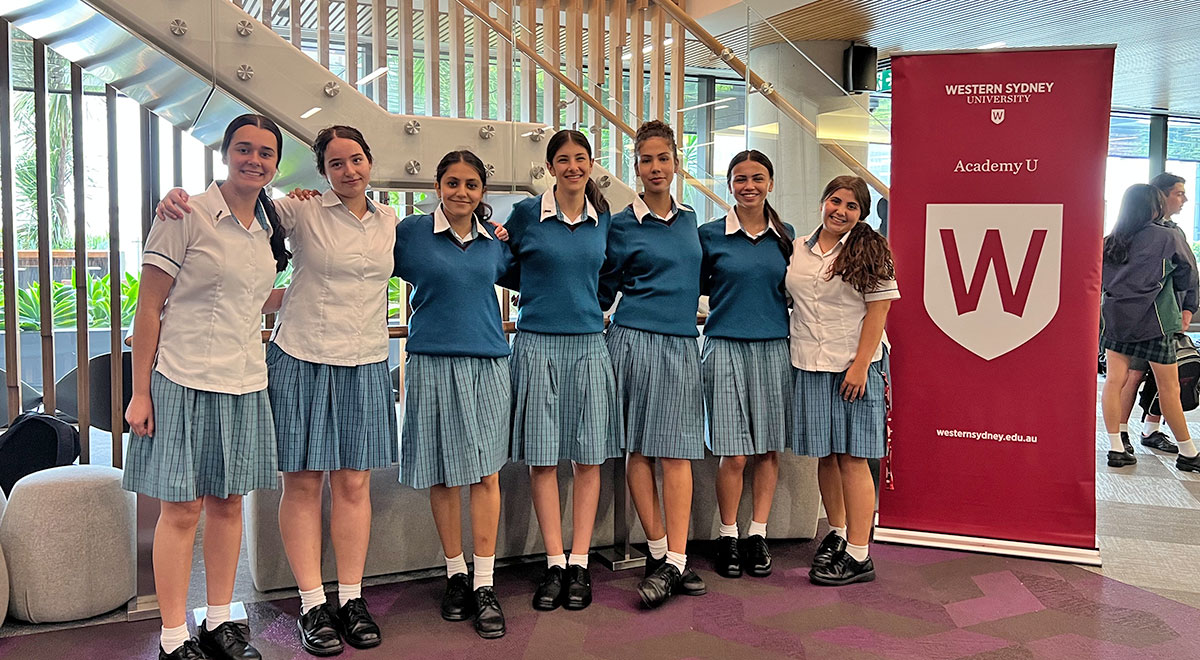 Academy U is a program at Western Sydney University which provides an opportunity for invited students in Years 9, 10 and 11 to participate in university courses whilst still at school.
In Year 11 the students will complete a first year university course that can be credited to a first year undergrad degree.
Last week on Tuesday, 14th February the Year 11 students who are participating in the program - Zoe A., Mikaela B.S., Sara E., Veronica F., Sophie K., Angel N. and Ayesh R., attended the orientation day for Academy U at Western Sydney University Parramatta Campus.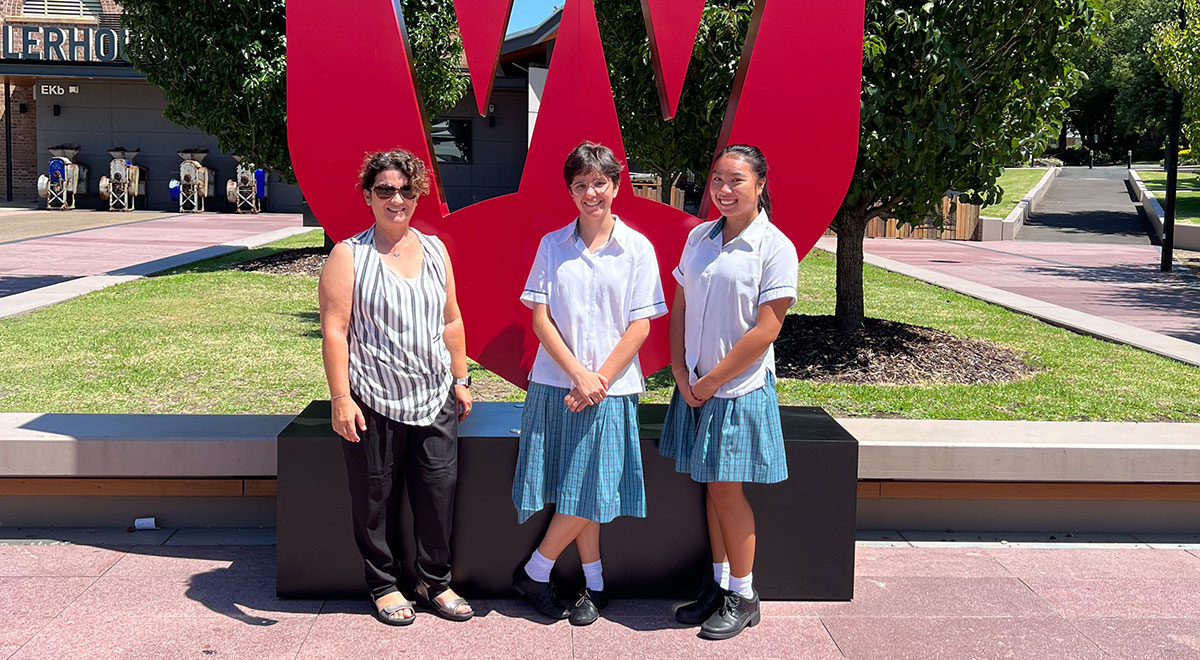 "This partnership program enables the students to study a university subject while at school giving them valuable skills for both current and future studies", says Ms Joanne Xuereb, Leader of Learning Pathways and Partnerships at Catherine McAuley.
On Friday, 17th February two Year 12 students, Alana M. and Isabelle R.T., attended the Year 12 Conference Day at Western Sydney University. Both of these students were part of a small group of students who completed the Academy U program in Year 11.
Ms Xuereb, who attended the conference with the students, said that the conference provided valuable information on the pathways students are considering for their post Year 12 studies.