Year 9 Leaders Attend Project Compassion Launch
23 Feb 2023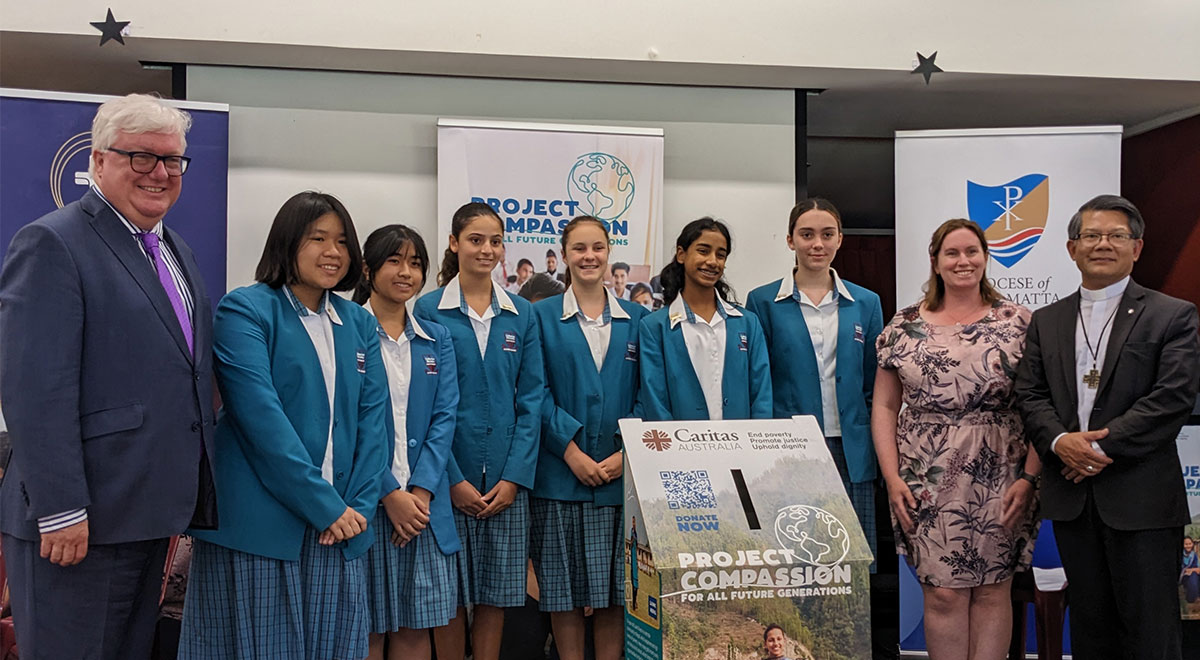 On Wednesday, 15th February the Year 9 Mercy in Action Group (MAG) Year 9 Leaders participated in the Parramatta Diocese Project Compassion Schools' Launch.
The students learnt about this year's theme for Project Compassion - 'For All Future Generations'. The students had the opportunity to listen to a proud Gamilaroi woman from Western Sydney who struggled with homelessness while raising her four children.
Tereesa told the attendees that it was through the Baabayn Young Mums and Bubs Group, which is supported by Caritas Australia, that she was inspired to embrace her culture and seek help when needed.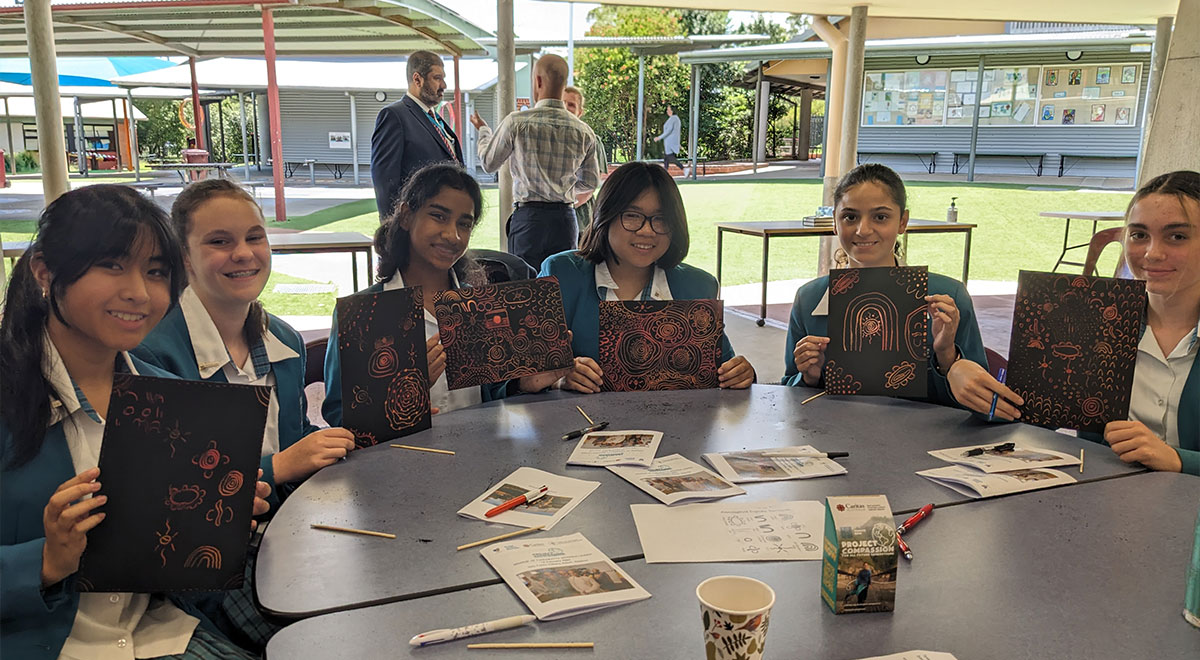 "Attending the Project Compassion launch allowed me to understand that people in our community are suffering and if we listen and yarn with them we can make a difference", said Year 9 student Aaliyah.
"Our Catherine McAuley community can support Project Compassion by donating and raising awareness about the cause".
Ms McGlone, Assistant Leader of Formation and Mission said that the students also had the opportunity to participate in an activity creating scratch work.
"This was an opportunity for the students to see how art is used to communicate important aspects of history and culture, including stories".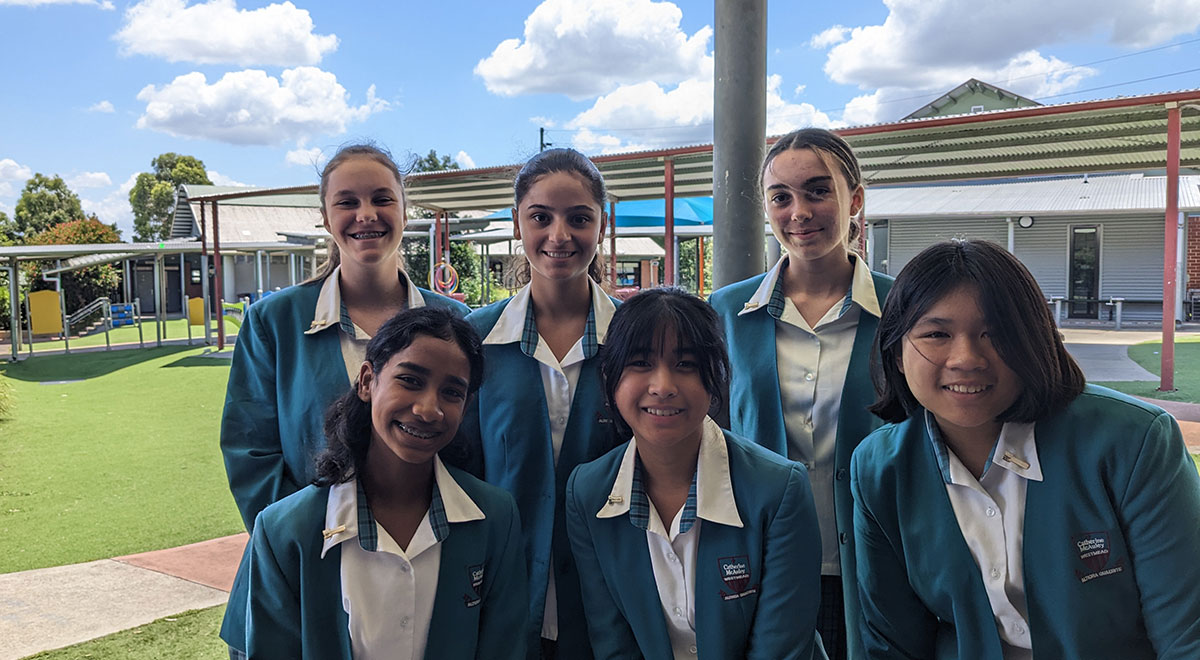 ---
More information about Tereesa's story can be found on the Caritas Australia website.