2023 School Swimming Carnival
16 Feb 2023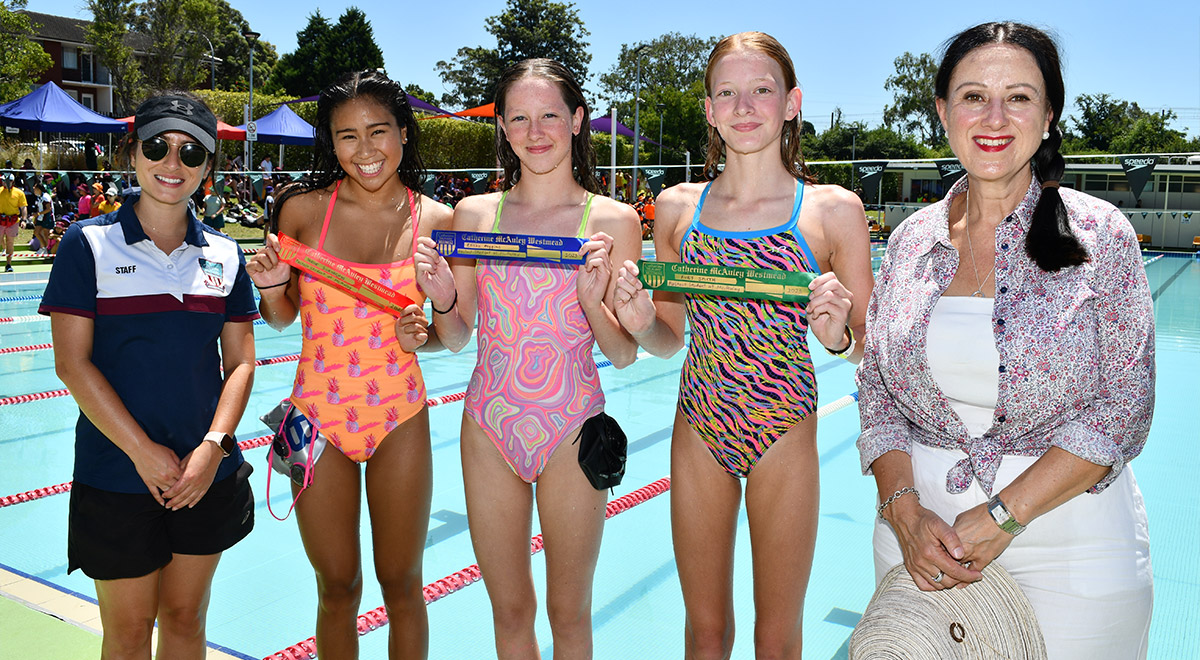 The 2023 School Swimming Carnival was held last week on Friday, 10th February. As always the day was filled with lots of colour, cheering and House spirit. Students were able to participate in both competitive races and/or novelty events with points collected for their House.
The final three events of the day were very popular - the Fastest Student at McAuley 50m Freestyle race, the 4 x 50m Freestyle Relay and the Staff vs Students Relay. Winners of the Fastest Student 50m Freestyle were 1st Elisha H. 10 Ryan, 2nd Irene S. 11 Clare and 3rd Ruby S. 7 Caritas. Congratulations to Coolock House who were the winners of the 4 x 50m Freestyle Relay. 2nd place went to Clare House and 3rd was Caritas House. Coolock House team members were Sophie F. 12 Coolock, Calysia T. 9 Coolock, Angelina Z. 11 Coolock and Kansinee E. 9 Coolock. The Staff vs Student Relay attracted perhaps the most cheers all day and only increased when the students beat the teachers easily.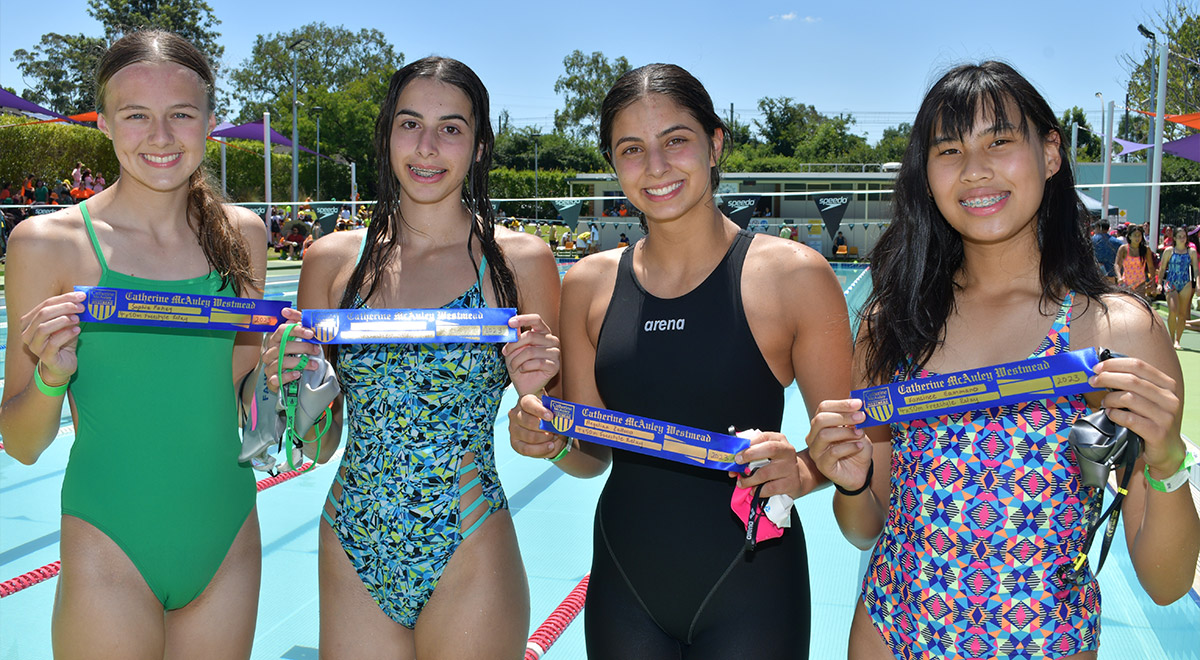 Ms Anna Papazoglou, Sports Coordinator said that she would like to thank all the students who participated in the swimming carnival. "Your dedication, enthusiasm, and excellent fairplay made the carnival a truly memorable event. Your willingness to step out of your comfort zone and participate in various events made this day a remarkable experience for everyone".
Year 12 students traditionally dress to a theme on the day and this year that theme was aqua golf. School Captains Jasmine and Jacinta said that the Year 12 theme was decided upon after a vote amongst the students. Year 12 students wore polos, House coloured visors and skirts or cargo shorts. "Year 12 were very pumped for their last carnival", said Jasmine. Jacinta said that given the carnival was the last one for Year 12 students they felt excited but also bittersweet. "We love having carnivals like this, when the whole school is together", she said.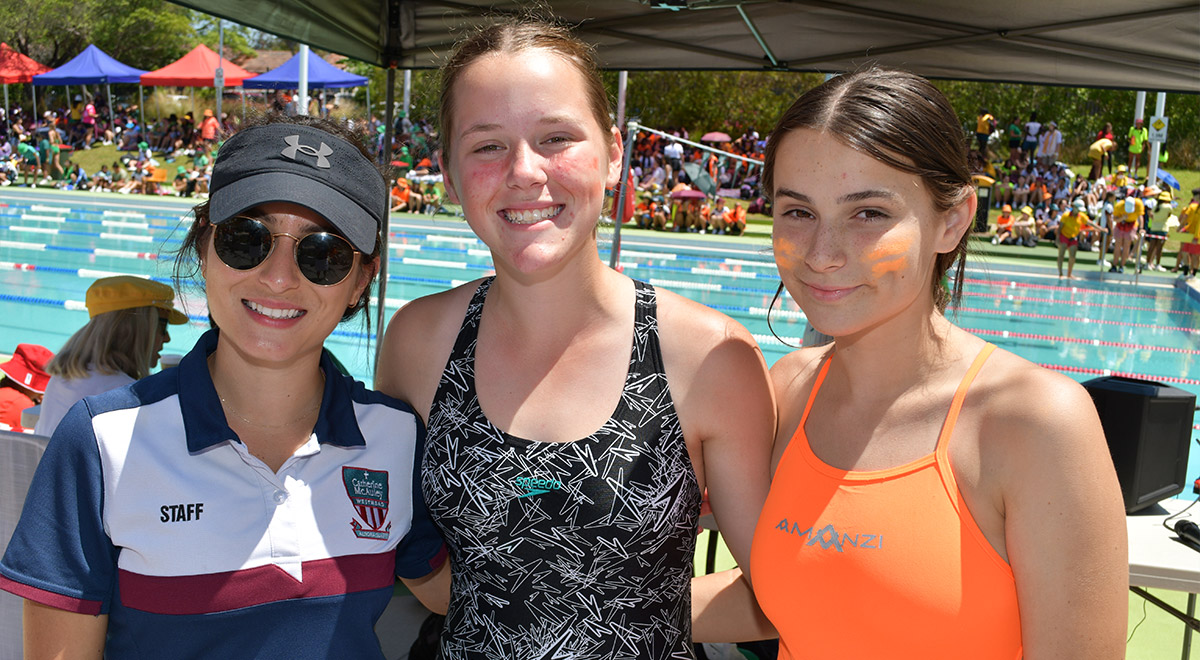 Ms Papazoglou concluded by saying that she felt the day was an outstanding one filled with fun, excitement and friendly competition. "It was wonderful to see the school community come together to celebrate our students' achievements".
View & download photos from this event: