Year 7 Students Presented With Their House Pin At The Opening School Mass
08 Feb 2023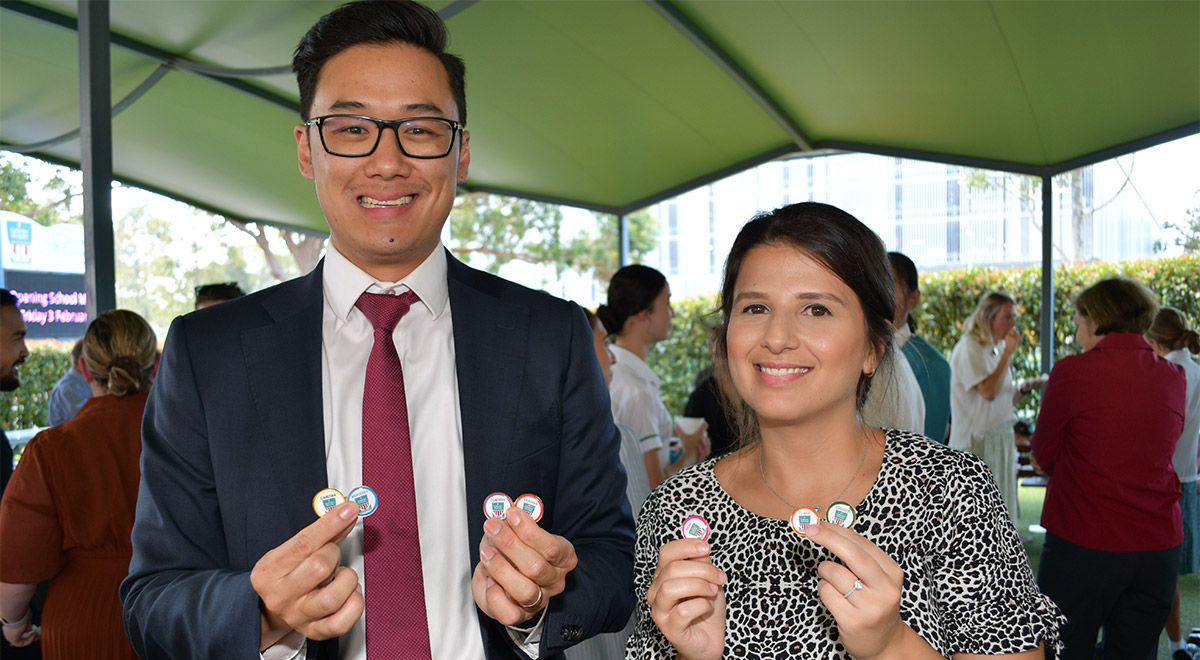 At the Opening School Mass last week Year 7 students were presented with their House pins. This initiative, which began last year, was the work of Mr Daniel Nguyen and Ms Sibel Erkan, who developed the pins as part of their project for the Mercy Formation Program.
The Mercy Formation Program sees two staff members from each of the six Mercy schools in Sydney (Mercy College, Chatswood; Monte Sant Angelo, North Sydney; Our Lady of Mercy College, Parramatta; Our Lady of Mercy College, Burraneer, Emmaus College, Kemps Creek and Catherine McAuley) participate after being nominated by their School Principal.
The staff involved chose a project to work on which will deepen understanding of the Mercy charism. Some of the prior projects have included Year 12 graduation gifts of Catherine McAuley teacups, 'Strive to do ordinary things extraordinarily well' bookmarks, and a 'Mercy Wall' - an external wall at the school which features the five Mercy values.
Mr Nguyen and Ms Erkan said that the idea behind the House pins was that the pins would evoke House spirit and a sense of belonging which in turn promotes conversation.
In addition to the House pins other badges have been developed to celebrate student achievement and service at the school. Badges for Duke of Ed, Peer Tutoring, CSDA Debating, STEM Club, School Choir, MCCS Sport etc are just some of the many badges available to students.
"The badges serve as a visual representation of the commitment and dedication of students who have excelled academically or through extra curricular activities", said Mr Nguyen and Ms Erkan.
The badges also acknowledge those students who embody Mercy Values and what it means to be a Mercy woman. They reflect what students should aspire to within the school community.