Catherine McAuley Team Selected To Compete In The Australian Space Design Competition Final
02 Feb 2023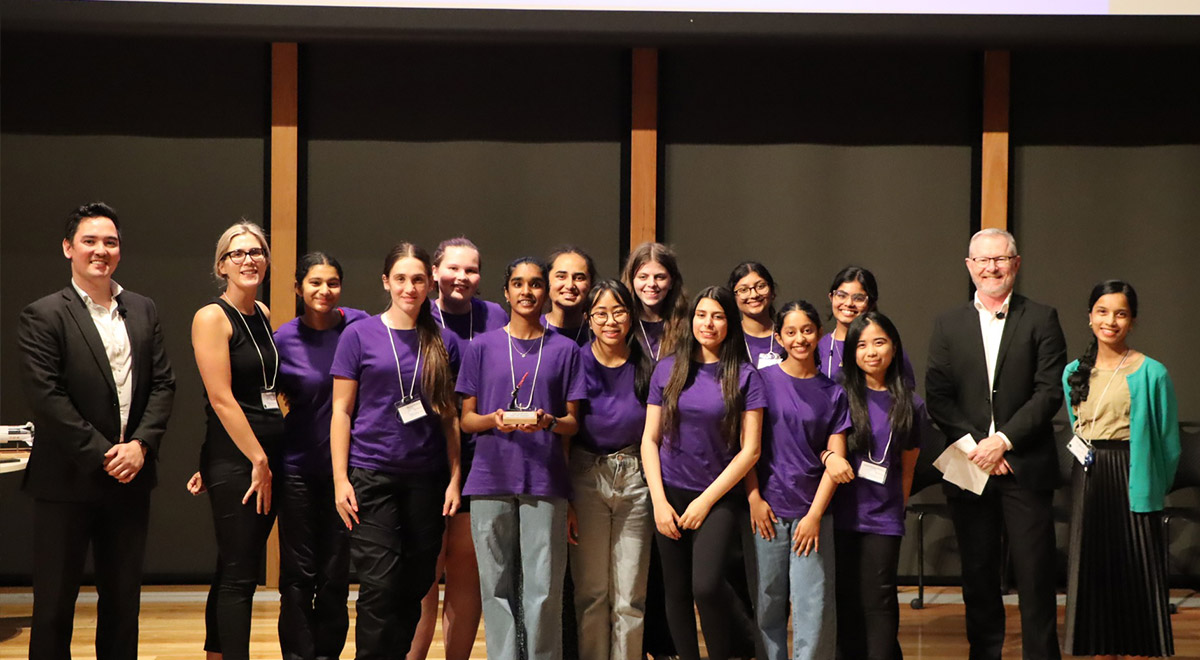 Twelve Catherine McAuley students were selected to compete in the Australian Space Design Competition (ASDC) Final which was held in Brisbane over the school holidays. Catherine McAuley was chosen as one of the top ten schools from the initial qualifying phase in this Australia wide competition.
The ASDC is a true industry simulation where students need to respond to an RFT (Request For Tender) and design a fully functional space settlement; including aspects such as overall structure, operations, automation, human factors and logistics.
The ASDC finals were hosted at the University of Queensland, St Lucia campus. The final was designed specifically to simulate industry and sought to teach students the dynamics of working in large teams, organisational structure, restricted timeframes and information overload. The students were required to produce an industry style presentation of up to 20 minutes supported by a slide deck of up to 40 slides. They also had to answer questions from the judging panel for 10 minutes.
The competition gave students the opportunity to be mentored by professionals working in the aeronautics industry, from companies such as Boeing for example, with these mentors able to share real world experience with the students.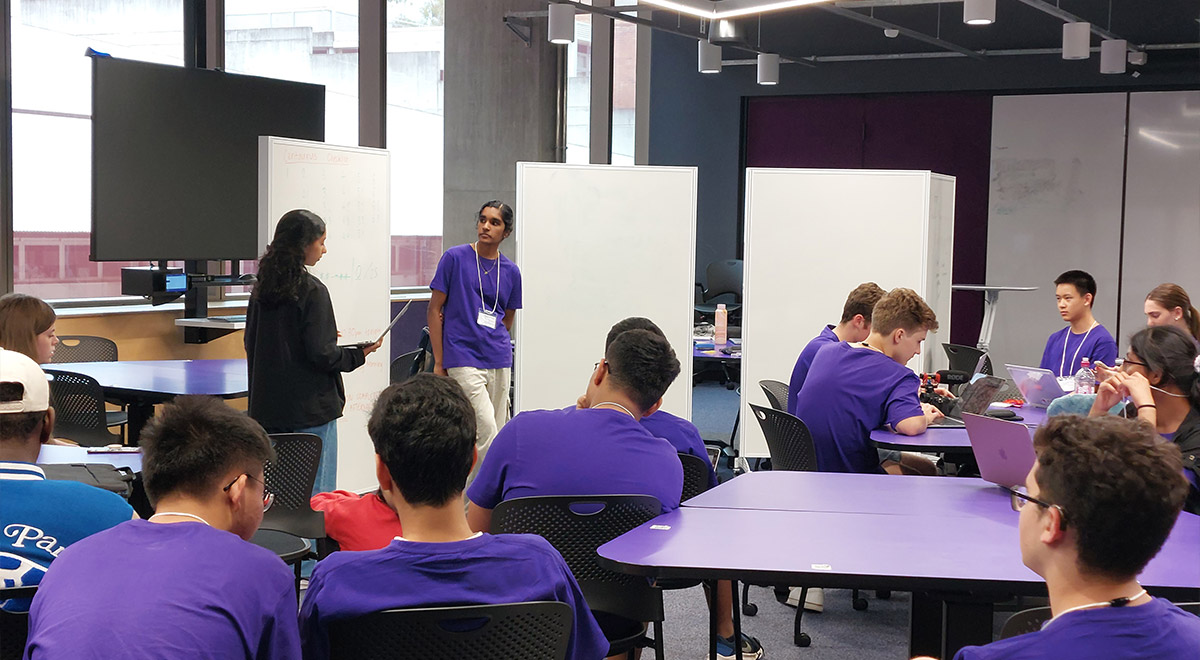 Congratulations to Ashyra C, Year 11 who was Highly Commended for the best speaking performance and who was also a winner of the Peter O'Keeffe Leadership Award. This award is for participants who create an inclusive environment, demonstrate humility and service to others, and work hard for the team while embodying the spirit of the competition.
Comments from some of the students are below:
"The ASDC competition was a very demanding challenge - one that required lots of patience, research and communication. As Head of Department I wanted to support my team as much as possible, whilst also making communication as easy as possible…It was communication which challenged me the most. Being Head of Department, many people, not only from my department but others, would approach me with ideas, requests or items they wanted to create and it was difficult to always communicate these ideas efficiently".
Arwen F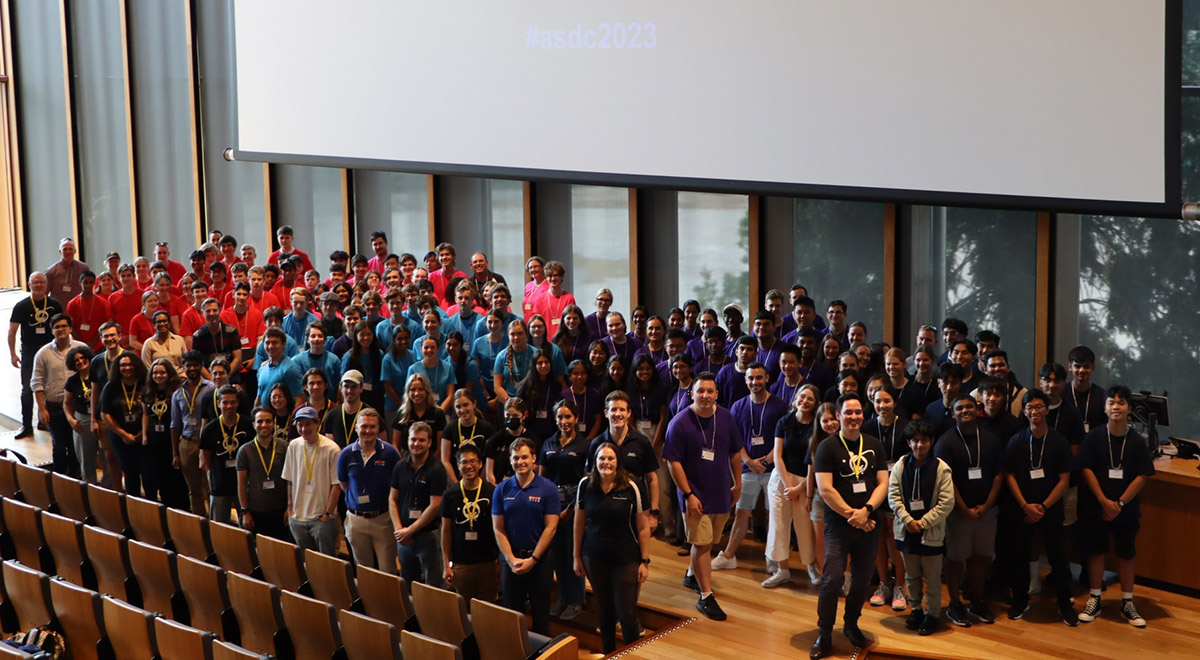 "One of the highlights of this competition for me was the friendships created while dealing with real-world job problems including time management, working with colleagues with whom we didn't have a completely developed connection, and having great responsibility for completing major tasks. Despite the difficulties, the entire experience was a highlight and every minute taught me something new. It was a memorable experience that has given me skills that I will use for many years to come".
Alicia N
"My personal highlight of the competition was the experience of presenting in front of a live audience, as well as the satisfaction and rewarding feeling we experienced as soon as we had finished presenting. It was exhilarating to see the work we had done, over the course of a 48-hour period, come to life".
Liya N
"The ASDC competition was exciting, challenging and at times intimidating for many of us. Being a time sensitive challenge, many of us worked overnight whilst encountering many problems. Tackling these problems with little sleep made it much more difficult. We left the ASDC competition with many memories and had a great experience with new friends".
Grace R
"One of the highlights for me has to be the large array of other like-minded students who I had the opportunity to meet. In the stressful conditions of the day, I was able to see how different people operate and work under high stress conditions. However, once we returned to our dorms at the end of the competition we could relax and talk for hours, getting to discover all the, almost doppelgänger-like traits, we have in common (besides STEM) with other students, some of which flew seven hours from the other side of the country to be there!"
Naydeen P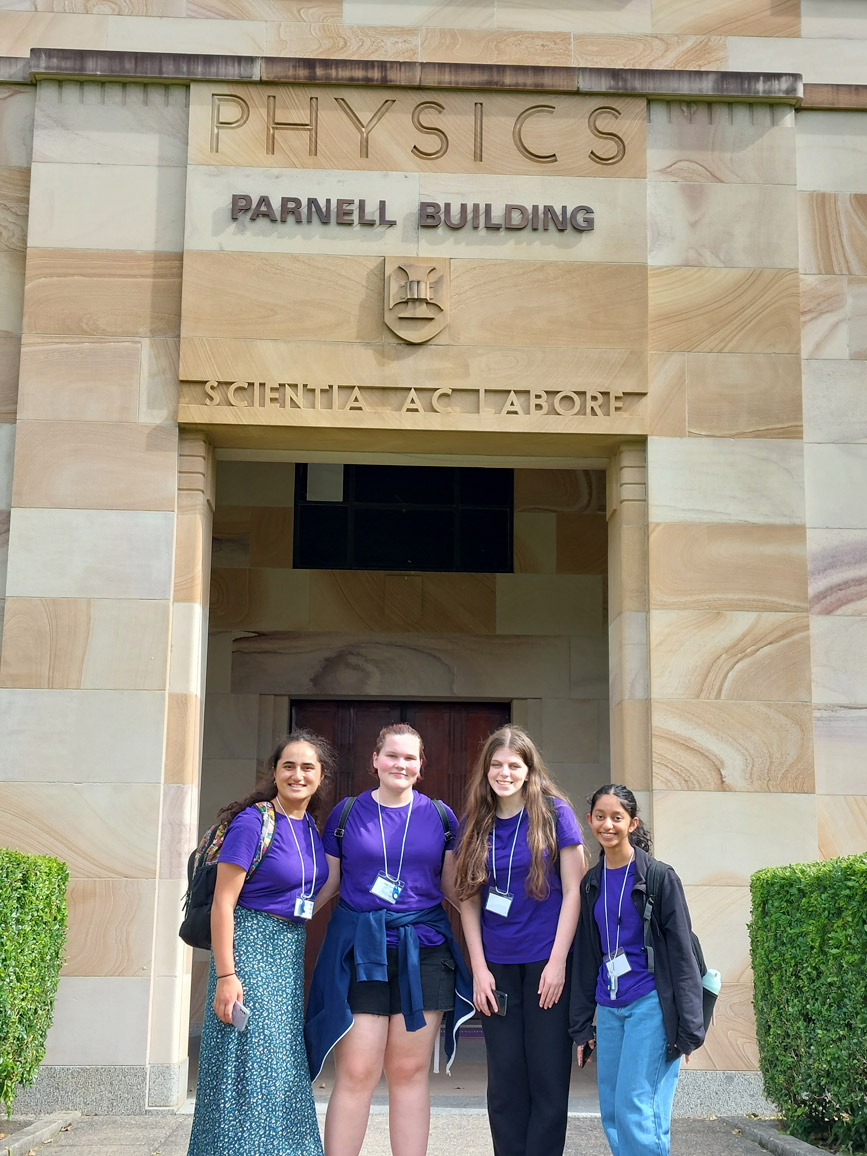 The Catherine McAuley ASDC Team (many more students were involved in the qualifying round but only 12 could be selected to compete in the final).
Ashyra C Year 11
Arwen C.F Year 11
Halie L Year 11
Liya N Year 11
Alicia N Year 11
Nicole B Year 10
Naga C Year 10
Advika N Year 10
Naydeen P Year 10
Grace R Year 10
Michelle S.T Year 10
Alana S Year 10
Teacher Advisors Mrs Tara Hartman and Miss Rebecca Reynolds