Year 8 Students Build Paper Roller Coasters to Demonstrate Force Energy and Motion
24 Nov 2022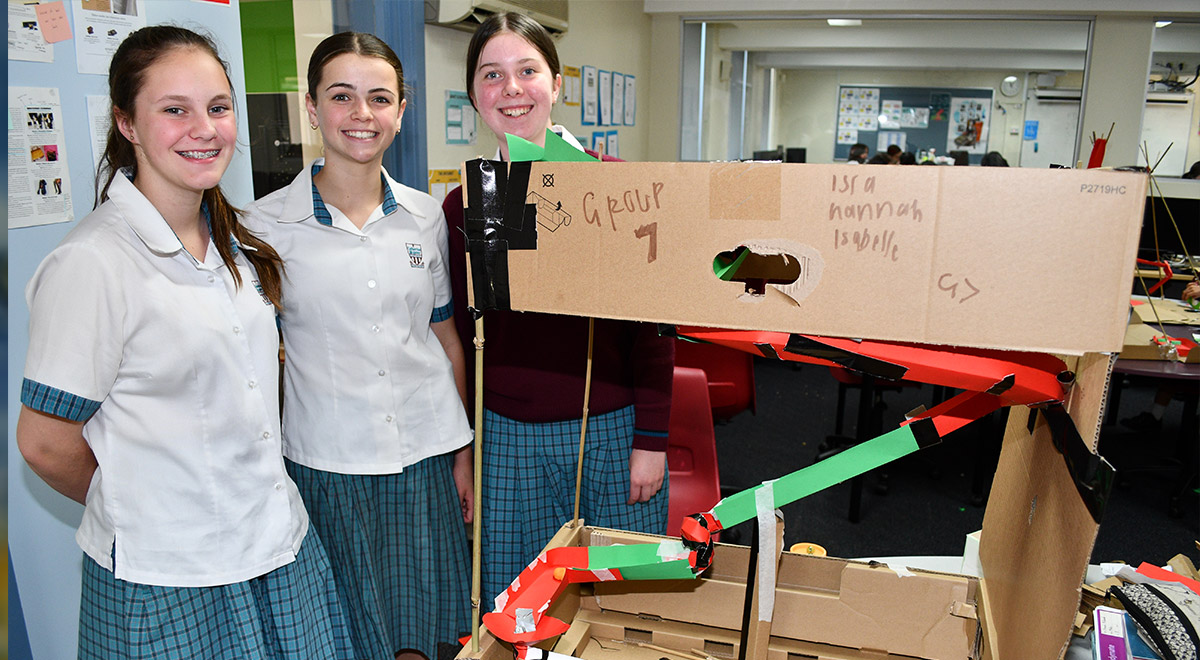 Year 8 Technology Mandatory students of Mr Lennon and Mr Cavill have been looking at force, energy and motion as part of their Engineering Unit in Technology Mandatory.
The students were challenged to build a cardboard roller coaster which must have as a minimum a loop and a left and right turn.
The students have worked together in teams to create some amazing roller coasters! They have been further challenged to accept one of two challenges with their roller coasters - build a coaster which would take the longest amount of time for a marble to travel through, ie. build obstacles to slow the marble down or build a coaster with the furthest distance for the marble to travel, ie. allow the marble to retain the maximum amount of energy.
The students are still finishing off their projects and are currently perfecting their designs.
"The students have carried out independent research and worked collaboratively to meet the challenge", said Mr Lennon.
The solutions they have come up with have shown great creatively and have demonstrated a good understanding of engineering principles
View and download photos from this event: