Mercy Student Leaders Unite
24 Nov 2022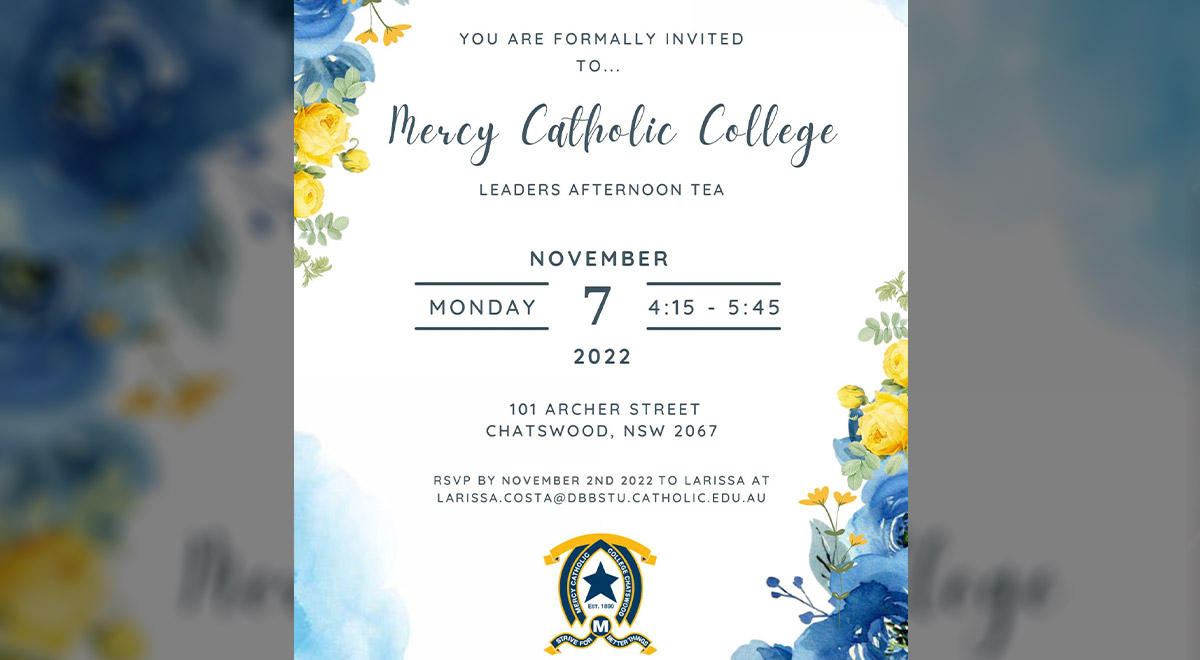 Earlier this month four Year 11 Student Leaders were invited by Student Leaders from Mercy Catholic College, Chatswood to attend an afternoon tea. Student Leaders from other Mercy schools in Sydney were also invited.
Cassandra W., Leader of Ryan House and Claudia N., Leader of Social Justice have written the following:
On Monday, 7th of November, four Year 11 school leaders (Cassie, Claudia, Lucienne and Mariana) had the wonderful opportunity to attend an afternoon tea hosted by the leaders of Mercy Catholic College in Chatswood. The afternoon tea allowed us to socialise and bond with other students from Mercy schools, sharing our Mercy initiatives with one another.
Each of us were placed into different groups amongst other students from different schools, in which we played icebreaker games such as bingo and celebrity trivia. This allowed us to get to know each other and learn the different ways mercy is actively demonstrated in their schools. We had a very enjoyable time, strengthening the mercy spirit between the different schools and building upon the mercy school community.
We are so grateful to be part of this experience and look forward to continuing McAuley's relationship with other Mercy Schools around NSW!